Tomorrow's World: Why smart vans and mobile offices are the future
There was a time when the phrase "mobile office" meant a leaky old portacabin or wooden shed on a building site. Today, however, the phrase applies to modern vans. 
The Nissan e-NV200 WorkSpace is perhaps the best example of how the humble van can be transformed into a mobile office. Produced as a concept vehicle, in partnership with UK-based design workshop Studio Hardie, it shows how the smart vans of the future will make it easier to work remotely, stay in touch with the office and make a brew...
Top 10 tips to save money on your insurance | Should you buy, hire or lease a new van?
Click through the gallery below to see why smart vans and mobile offices are the future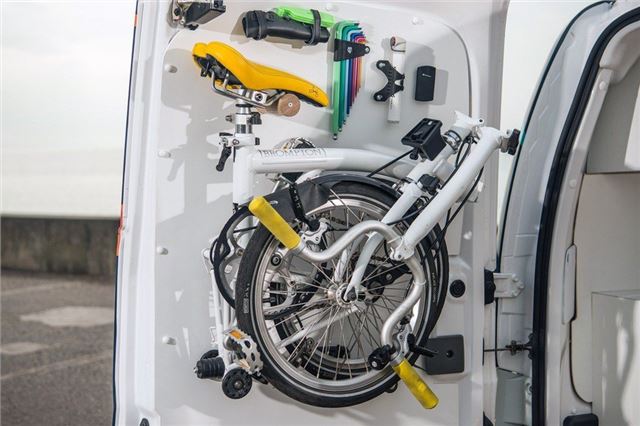 3


Delivery van and cycle carrier in one
Britain loves online shopping. In fact, as a nation, we spend more than £800 million every year online. This change in the way we buy things has had a huge impact on the logistics industry, with a boom in delivery firms on both two and four wheels.
Smart vans will combine the delivery van and cycle courier, with a built-in bike allowing the driver to park and take to two wheels to beat the traffic clogged streets and complete deliveries. The van will also double up as a storage hub, holding stock and providing wifi access for the driver to update task lists and stay in touch with the office. 
Comments