Tomorrow's World: Why smart vans and mobile offices are the future
There was a time when the phrase "mobile office" meant a leaky old portacabin or wooden shed on a building site. Today, however, the phrase applies to modern vans. 
The Nissan e-NV200 WorkSpace is perhaps the best example of how the humble van can be transformed into a mobile office. Produced as a concept vehicle, in partnership with UK-based design workshop Studio Hardie, it shows how the smart vans of the future will make it easier to work remotely, stay in touch with the office and make a brew...
Top 10 tips to save money on your insurance | Should you buy, hire or lease a new van?
Click through the gallery below to see why smart vans and mobile offices are the future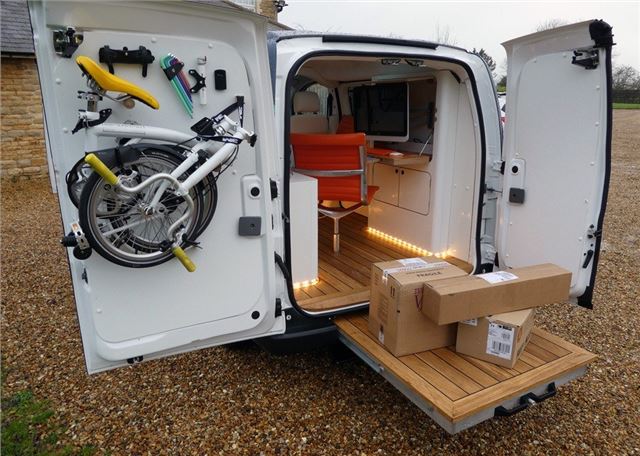 4


Mobile working space
As well as a mobile office, smart vans will provide a durable working space. The e-NV200 Workspace, for example, has a lightweight wooden 'deck' that extends at the rear of the van to provide a tough, flat work area.
This feature will provide builders and engineers with a useful work area when on site for cutting materials, laying out tools or simply sitting down for a tea break. Smart vans will also feature a pull-out work space to the sides, too, which will make it easier to load and unload, thanks to the raised floor space.
Comments