Tomorrow's World: Why smart vans and mobile offices are the future
There was a time when the phrase "mobile office" meant a leaky old portacabin or wooden shed on a building site. Today, however, the phrase applies to modern vans. 
The Nissan e-NV200 WorkSpace is perhaps the best example of how the humble van can be transformed into a mobile office. Produced as a concept vehicle, in partnership with UK-based design workshop Studio Hardie, it shows how the smart vans of the future will make it easier to work remotely, stay in touch with the office and make a brew...
Top 10 tips to save money on your insurance | Should you buy, hire or lease a new van?
Click through the gallery below to see why smart vans and mobile offices are the future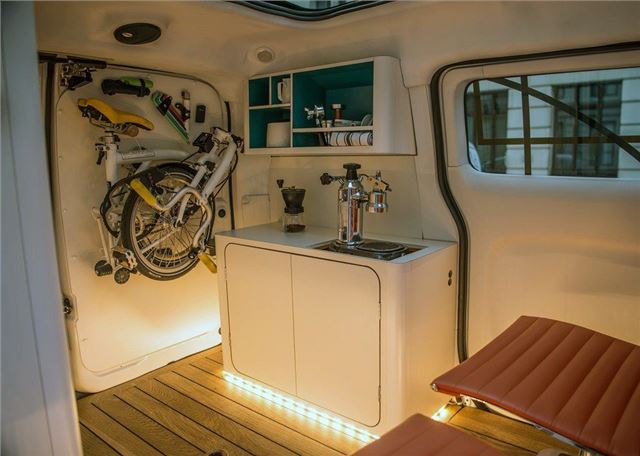 5


Coffee on the go
Does your job require you to work outside late into the night? Don't have anywhere to take a break? The e-NV200 WorkSpace doubles up as a coffee room, with chrome and leather desk chairs that can be anchored to various points on the oak flooring. There is also a barista quality coffee maker, with a full array of cups and plates stored in the overhead locker.
The Nissan provides some insight into what future camper vans could look like, with a special panoramic glass roof and LED floor lighting that can be customised to whatever colour scheme the user desires by connecting with a smartphone app. Music will also be streamed wirelessly from your phone to built-in speakers. 
Comments