MoT Files: Top 25 Vans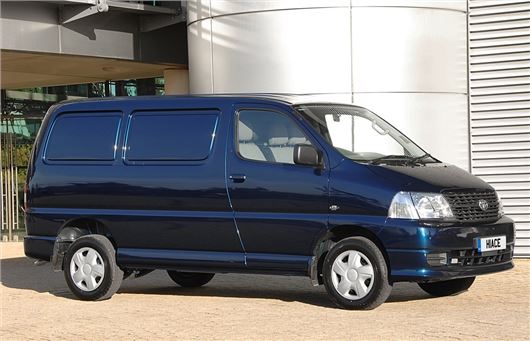 Considering how hard a van is worked during its lifetime it's no surprise to see lower MoT pass rates across the board compared to passenger cars.
Like a car, any commercial vehicle up to 3500kg has to have its first MoT after three years, but a van will be covering significantly more miles than your average family runabout in this period.
The top performing model is the 2006 Mazda BT-50 pick-up but as the figures show, it wasn't a particularly big seller with just 162 put through their MoT. Second is the 2006 Daihatsu Extol – one of the breed of micro vans like the Suzuki Carry (and remember the Bedford Rascal...) which have now fallen out of favour, replaced by small vans like the Citroen Nemo. Daihatsu no longer sells vehicles in Europe and 2006 was in fact the last year of the Extol in the UK.
Like the BT-50 there were few Extol models put through an MoT – just 374. To get a better idea of the results in a wider context we've set a benchmark of 1000 tests for the purposes of this list.
This shows which of the more mainstream vans performed well. Coming out on top it's no surprise to see a Japanese brand – the Toyota Hiace – although a pass rate of 80 per cent shows how harder vans have to work compared to cars. In the equivalent car data, the top performing model (the Suzuki Splash) has a pass rate of 90 per cent. The Hiace is no more though, it's due to replaced by the Toyota ProAce.

However, as with cars, the overall trend – unsurprisingly – is that newer vans have a better chance of passing the MoT.

Not far behind the Hiace is the Volkswagen Caddy but the first large van is the Fiat Ducato followed by the Peugeot Boxer with pass rates of more than 75 per cent. These two are essentially the same van as the Citroen Relay so it's surprising is that the equivalent 2008 Relay performs so much worse with a pass rate of just 58 per cent. Nowhere near the top 25.

And what about Britain's most popular van, the ubiquitous Transit? Almost 65000 models registered in 2008 were put through an MoT in 2010/2011 with a pass rate of 63 per cent. That's not good enough to make it into the top 25 though.

Best MoT Pass Rate: Top 25 (More than 1000 tests) 
| | | | | |
| --- | --- | --- | --- | --- |
| Make | Model | Year of Registration | MoT Tests | MoT Pass Rate |
| Toyota | Hiace | 2008 | 1976 | 81% |
| Toyota | Hiace | 2007 | 2791 | 79% |
| Volkswagen | Caddy | 2008 | 5817 | 78% |
| Toyota | Hiace | 2006 | 2173 | 77% |
| Fiat | Ducato | 2008 | 5546 | 77% |
| Peugeot | Boxer | 2008 | 3317 | 75% |
| Toyota | Hiace | 2005 | 2093 | 73% |
| Fiat | Ducato | 2007 | 8007 | 72% |
| Peugeot | Boxer | 2007 | 4439 | 72% |
| Volkswagen | Caddy | 2007 | 7374 | 70% |
| Peugeot | Boxer | 2006 | 4434 | 70% |
| Suzuki | Carry | 2005 | 2422 | 70% |
| Volkswagen | Transporter | 2006 | 5463 | 70% |
| Fiat | Ducato | 2006 | 6795 | 69% |
| Fiat | Ducato | 2005 | 6766 | 69% |
| Peugeot | Partner | 2008 | 4158 | 68% |
| Volkswagen | Caddy | 2006 | 5264 | 68% |
| Toyota | Hiace | 2004 | 2342 | 68% |
| Peugeot | Boxer | 2005 | 4475 | 67% |
| Peugeot | Partner | 2007 | 5941 | 67% |
| Volkswagen | Transporter | 2005 | 7071 | 67% |
| Toyota | Hiace | 2003 | 2420 | 66% |
| Vauxhall | Movano | 2008 | 3448 | 66% |
| Mercedes-Benz | Sprinter | 2008 | 13015 | 66% |
| Suzuki | Carry | 2008 | 2953 | 66% |
Best MoT Pass Rate: Overall Top 25
| | | | | |
| --- | --- | --- | --- | --- |
| Make | Model | Year of Registration | MoT Tests | MoT Pass Rate |
| Mazda | BT-50 | 2006 | 162 | 82% |
| Daihatsu | Extol | 2006 | 374 | 82% |
| Toyota | Hiace | 2008 | 1976 | 81% |
| Toyota | Hiace | 2007 | 2791 | 79% |
| Volkswagen | Caddy | 2008 | 5817 | 78% |
| Mazda | BT-50 | 2007 | 483 | 77% |
| Toyota | Hiace | 2006 | 2173 | 77% |
| Mazda | BT-50 | 2008 | 448 | 77% |
| Fiat | Ducato | 2008 | 5546 | 77% |
| Daihatsu | Extol | 2005 | 330 | 77% |
| Peugeot | Boxer | 2008 | 3317 | 75% |
| Volkswagen | Transporter | 2007 | 461 | 75% |
| Daihatsu | Extol | 2003 | 55 | 75% |
| LDV | Pilot | 2006 | 517 | 74% |
| Nissan | D22 | 2007 | 116 | 73% |
| Toyota | Hiace | 2005 | 2093 | 73% |
| Volkswagen | LT46 | 2006 | 384 | 73% |
| Nissan | D22 | 2006 | 82 | 73% |
| Proton | Jumbuck | 2005 | 120 | 73% |
| Isuzu | NKR | 2008 | 339 | 73% |
| Fiat | Ducato | 2007 | 8007 | 72% |
| Peugeot | Boxer | 2007 | 4439 | 72% |
| Mitsubishi | Canter | 2007 | 195 | 71% |
| Volkswagen | Caddy | 2007 | 7374 | 70% |
| Peugeot | Boxer | 2006 | 4434 | 70% |

Comments
Author

Dan Powell
Latest