CV Show 2016: 10 things you need to know about the Toyota Hilux
It's been a busy couple of years in the world of pick-ups. We've had a new Mitsubishi L200, a new Nissan Navara and now a new Toyota Hilux, a car famed for its rugged durability. All that extra choice is bound to be exciting if you want a new pick up – so here are 10 things you need to know about Toyota's new truck.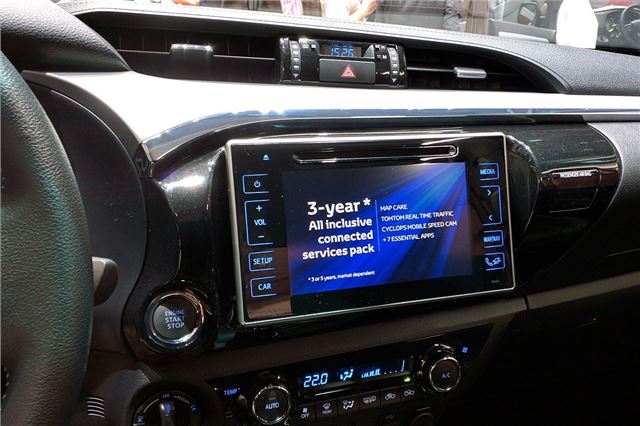 2


The cabin is plush and car-like
Inside, the Hilux is a much plusher than you might expect of a pick-up truck. The seat upholstery and materials manage to feel rugged without looking cheap and there's leather if you really want to go upmarket. In fact the dashboard layout and materials wouldn't look out of place in an SUV.
There are two cup holders, plus there is a double glove compartment with more than enough space for paperwork or even a small laptop. There's also a touchscreen system, available with navigation and a host of other functions more typical of a family car than a workhorse pick-up. 
Comments