CV Show 2016: 10 things you need to know about the Toyota Hilux
It's been a busy couple of years in the world of pick-ups. We've had a new Mitsubishi L200, a new Nissan Navara and now a new Toyota Hilux, a car famed for its rugged durability. All that extra choice is bound to be exciting if you want a new pick up – so here are 10 things you need to know about Toyota's new truck.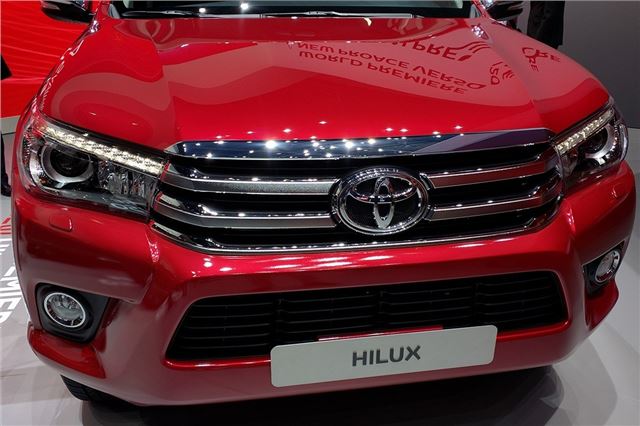 5


It has advanced safety gadgets
The Hilux is big and strong enough to hold its own in a crash, but these days it takes more than crumple zones, airbags and general heftiness to get a really good Euro NCAP safety rating. Active safety technologies are needed too.
Toyota knows this – so there's a pre-collision system, lane departure warning, automatic high beams and traffic sign assistance available on the Hilux. These all work of the same sensor box at the top of the windscreen, which has a camera and a laser mounted within. 
Comments