CV Show 2016: 10 things you need to know about the Toyota Hilux
It's been a busy couple of years in the world of pick-ups. We've had a new Mitsubishi L200, a new Nissan Navara and now a new Toyota Hilux, a car famed for its rugged durability. All that extra choice is bound to be exciting if you want a new pick up – so here are 10 things you need to know about Toyota's new truck.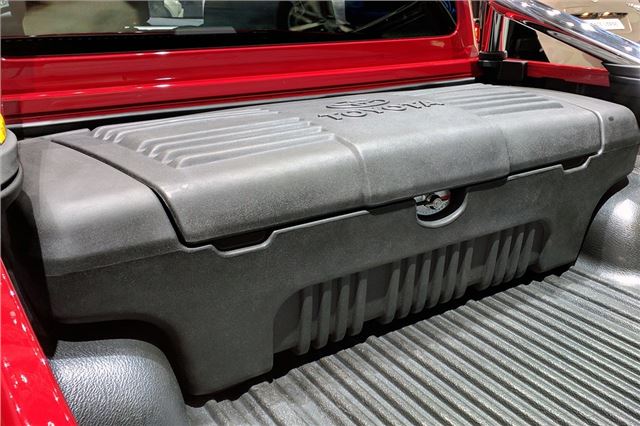 6


There are plenty of handy accessories
As you would expect there are plenty of accessories to tart up the Hilux, including a chrome rollover bar, along with a range of more practical and useful bits and pieces including load covers and a tool box that mounts in the bed.
As time goes on you can expect plenty more parts from sources other than Toyota, including brush guards, spotlights and a wider variety of bed modifications to suit different needs, whether on the farm, on a work site or on a city street trying to look cool. 
Comments