CV Show 2016: 10 things you need to know about the Toyota Hilux
It's been a busy couple of years in the world of pick-ups. We've had a new Mitsubishi L200, a new Nissan Navara and now a new Toyota Hilux, a car famed for its rugged durability. All that extra choice is bound to be exciting if you want a new pick up – so here are 10 things you need to know about Toyota's new truck.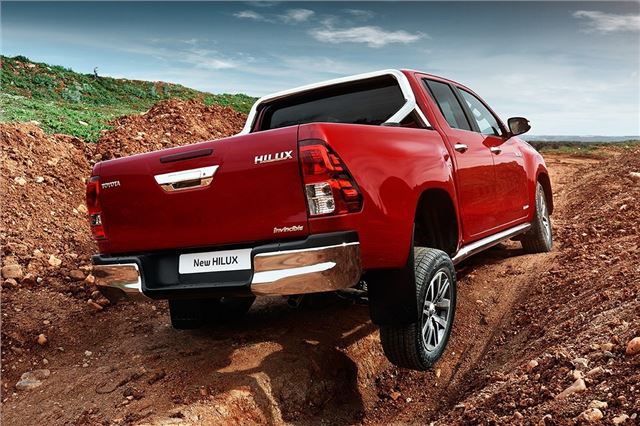 7


Off-road performance should be good
Chassis rigidity is up 20 per cent over the old Hilux, which should make for improve handling on the road – but off-road performance hasn't been forgotten. There is a switchable all-wheel drive system with low range, plus locking limited slip differentials for really tough stuff.
Unlike the latest Nissan Navara, the Hilux makes do with leaf springs at the rear, with twin shock absorbers. Since we haven't driven the new Hilux we can't comment on how well it competes with the Navara for comfort, though it'll have to be good to beat the Nissan.
Comments