CV Show 2016: 10 things you need to know about the Toyota Hilux
It's been a busy couple of years in the world of pick-ups. We've had a new Mitsubishi L200, a new Nissan Navara and now a new Toyota Hilux, a car famed for its rugged durability. All that extra choice is bound to be exciting if you want a new pick up – so here are 10 things you need to know about Toyota's new truck.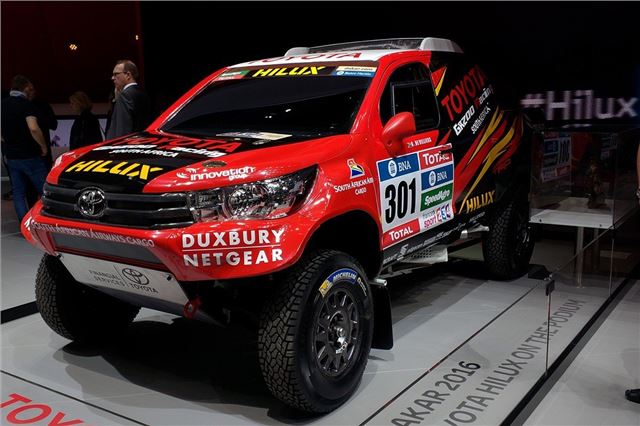 8


It's already proven itself in the Dakar rally
Toyota entered the Hilux into the 2016 Dakar rally. In fact, it entered three, though they weren't a lot like the one you'll be able to buy. Instead they were fitted with a mid-mounted V8, like that used in the Lexus RC-F, tuned to suit the tough off-road conditions.
The load bed was chopped down and various bits and pieces were carried over from earlier, competition-bred Hilux entries. In reality next to nothing is shared between the Dakar Hilux and the one coming to showrooms – but who cares? It looks cool. 
Comments