CV Show 2016: 10 things you need to know about the Toyota Hilux
It's been a busy couple of years in the world of pick-ups. We've had a new Mitsubishi L200, a new Nissan Navara and now a new Toyota Hilux, a car famed for its rugged durability. All that extra choice is bound to be exciting if you want a new pick up – so here are 10 things you need to know about Toyota's new truck.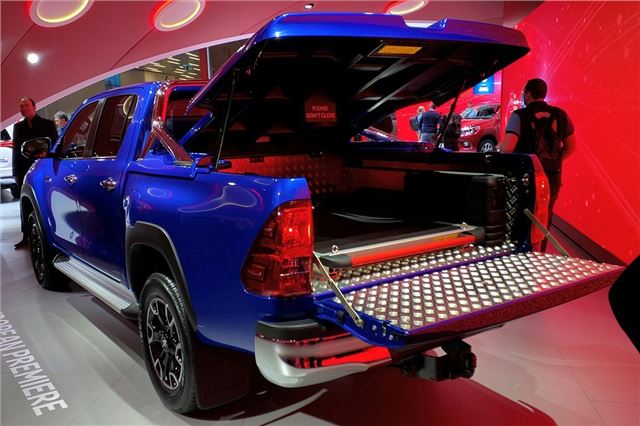 9


The load area is more useful than before
The latest Hilux has a wider bed than the outgoing model, up from 1544mm to 1645mm, plus there is a stronger tailgate with hinges designed to withstand heavier loads. The deck has also been strengthened to prevent damage caused when moving bulky, heavy items around.
Toyota hasn't confirmed payloads, but we expect the new Hilux to carry over a tonne. A redesigned, lower step means access to the bed when the tailgate is closed is a little easier and there have been some more minor changes, including a new position for the antenna to help with clearance when attaching some accessories like spotlamps, rollover bars or load area covers.
Comments