Essential knowledge: New Citroen Dispatch and Peugeot Expert
Peugeot and Citroen have unveiled the all-new Expert and Dispatch. The medium-sized vans get new engines, platforms and improved safety kit. As always, Honest John Vans got unrestricted access to the new vehicles.
Click through the gallery below to get all of the essential knowledge on the new vans.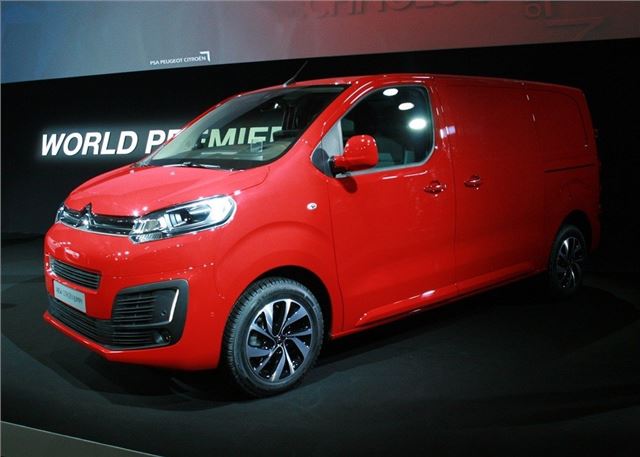 2


The names might change, but the van remains the same
The Citroen Dispatch (pictured) and Peugeot Expert might carry different badges, but they're effectively the same van underneath. We haven't seen the Toyota Proace in the metal. The styling does differ slightly, but you'd struggle to tell them apart from a distance. 
We've been told the decision to co-build the van is largely down to cost. However, as well as saving money, the trio of manufacturers have been able to achieve significant weight savings by redesigning chassis plus front and rear axles. As a result the new van weighs in at 150kg less than the outgoing model. 
Comments