Top 10 highlights from the CV Show 2017
The CV Show 2017 is underway and thousands of van and pick-up drivers are making their way to Birmingham to visit Britain's largest commercial vehicle event. Held at the NEC, next to Birmingham airport from 25 - 27 April, the show is free for the public to enter and open from 08:30 to 17:30. 
In addition to the dozens of new vans on display, the Commercial Vehicle Show 2017 show also hosts hundreds of displays from independent racking firms, security specialists and trailer providers, with show deals and discounts on a range of products. 
Click through the gallery below to see our show highlights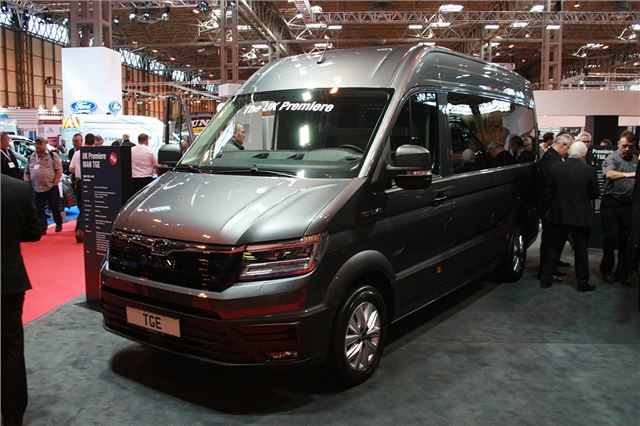 1


MAN launches TGE van 
The TGE van made its UK debut at the CV Show 2017, marking MAN's first steps into the world of light commercial vehicles. Based on the latest Volkswagen Crafter, which was also launched at the show, the MAN TGE will be available in three lengths and three load heights, while gross vehicle weights will span from 3.0 – 5.5 tonnes.
Powered by a four-cylinder 2.0-litre turbodiesel – which is also sourced from Volkswagen - the TGE will return an advertised 38mpg and be available with front-wheel or rear-wheel drive. The van will also be backed by MAN's huge truck network, with extended opening hours that will allow you to have your van serviced outside the usual 9-5 office hours.
Comments