Top 10 highlights from the CV Show 2017
The CV Show 2017 is underway and thousands of van and pick-up drivers are making their way to Birmingham to visit Britain's largest commercial vehicle event. Held at the NEC, next to Birmingham airport from 25 - 27 April, the show is free for the public to enter and open from 08:30 to 17:30. 
In addition to the dozens of new vans on display, the Commercial Vehicle Show 2017 show also hosts hundreds of displays from independent racking firms, security specialists and trailer providers, with show deals and discounts on a range of products. 
Click through the gallery below to see our show highlights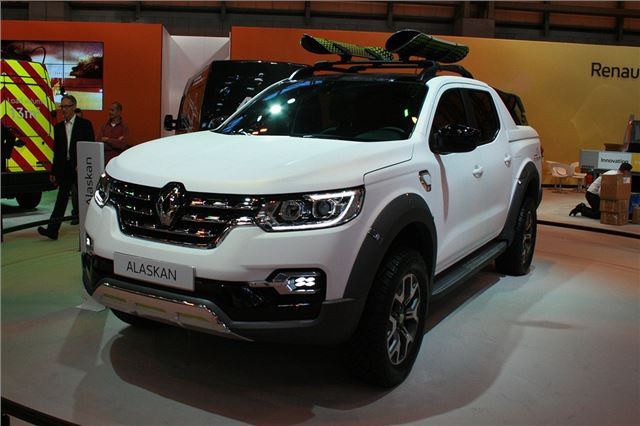 4


Alaskan pick-up takes centre stage at Renault
Renault also gave pick-up buyers a rare glimpse of its new Alaskan model. The four-wheel drive one-tonne pick-up will be based on the latest Nissan Navara and will be capable of towing 3.5 tonnes.
Renault hasn't confirmed the launch date or prices of the Alaskan – we think it will reach showrooms in late 2017 – but expect it to be powered by a twin-turbocharged 2.3-litre dCi engine, with 160PS or 190PS. Claimed economy will most likely mirror the Navara too, with up to 44.9mpg.  
Comments