Top 10 highlights from the CV Show 2017
The CV Show 2017 is underway and thousands of van and pick-up drivers are making their way to Birmingham to visit Britain's largest commercial vehicle event. Held at the NEC, next to Birmingham airport from 25 - 27 April, the show is free for the public to enter and open from 08:30 to 17:30. 
In addition to the dozens of new vans on display, the Commercial Vehicle Show 2017 show also hosts hundreds of displays from independent racking firms, security specialists and trailer providers, with show deals and discounts on a range of products. 
Click through the gallery below to see our show highlights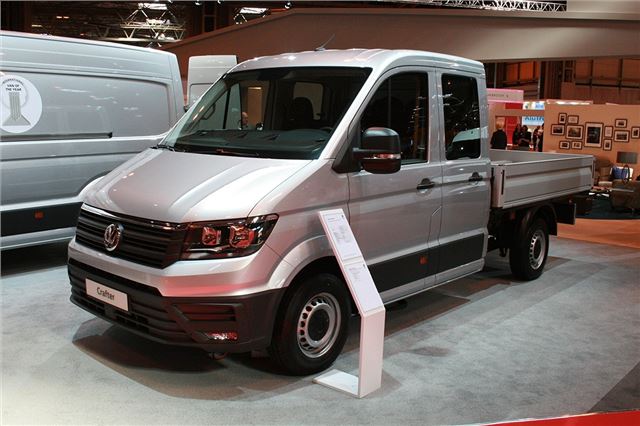 9


New Crafter drops in to CV Show 2017
Volkswagen gave the new Crafter its official UK launch, showcasing panel vans and dropsides. Front-wheel drive versions will offer a cargo capacity of 18.4m3, spanning 3.0 - 4.0 tonnes, while rear-wheel drive models will increase peak weights to 3.5 - 5.5 tonnes.
Unlike its predecessor, the Crafter is no longer built by Mercedes-Benz, alongside the Sprinter. Instead, for the first time in 20 years, the Crafter is built by Volkswagen. This means it benefits from its comprehensive range of tech, with the 2.0 TDI engine and gearbox sourced from the T6 Transporter.
Comments