Top 10: Classic AA Vehicles
In 1905 the AA was established to 'combat police persecution of early motorists'. It began with a group of cycle 'scouts' who patrolled some of the most frequently travelled roads of the day. Early AA cycle scouts used their own bicycles, for which they were paid an allowance.
In 1912 the AA took to motor transport with motorcycles, initially for Inspectors. Motorbikes with sidecars became standard issue for AA patrols and it wasn't intil 1949 that the association moved to four-wheels with the Land Rover becoming one of its first vehicles.
Motorcycle combinations were phased out in 1968 and the AA moved to vans with the Minivan its most recognisable vehicle. Since then it has used a host of makes and models as the basis for patrol and recovery vehicles. So here are some classic AA motors.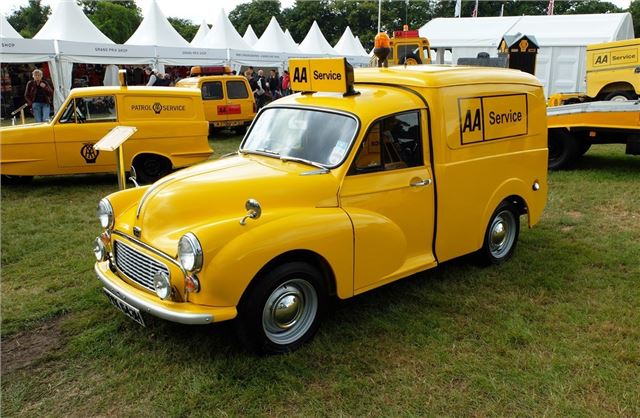 7


1969 Austin Minor van
For reasons now unknown, the AA decided to go with the Austin-badged Minor as a larger alternative to the Minivan in the 1960s. The only difference with the Morris Minor - apart from the badges - was the radiator grille and engine colour.
The AA version of the Minor van came with an optional alternator instead of the standard dynamo so it could cope with the extra power needed for the front spotlights, roof sign, flashing light and two-way radio. This particular Minor was found, painted green, in the front garden of a house in South East London in 1998 after a long search for an ex-AA Minor van.
Comments