Top 10: Classic AA Vehicles
In 1905 the AA was established to 'combat police persecution of early motorists'. It began with a group of cycle 'scouts' who patrolled some of the most frequently travelled roads of the day. Early AA cycle scouts used their own bicycles, for which they were paid an allowance.
In 1912 the AA took to motor transport with motorcycles, initially for Inspectors. Motorbikes with sidecars became standard issue for AA patrols and it wasn't intil 1949 that the association moved to four-wheels with the Land Rover becoming one of its first vehicles.
Motorcycle combinations were phased out in 1968 and the AA moved to vans with the Minivan its most recognisable vehicle. Since then it has used a host of makes and models as the basis for patrol and recovery vehicles. So here are some classic AA motors.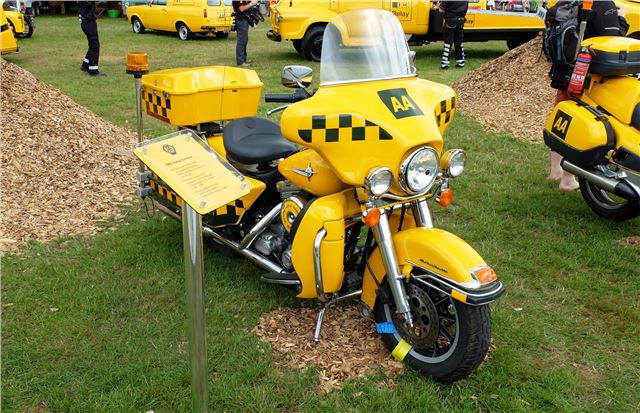 10


1992 Harley Davidson Electra Glide
A favourite with US Highway Patrols, the famous Harley Davidson isn't a motorbike you'd expect to see in AA livery. In fact this is the only one - it was used for PR purposes in the 1990s but was also used in service, being used for breakdown work in Essex between 1992 and 1997.
The AA model was supplied in police specification with different wiring to accommodate radios and lights, a modified seat plus special panniers. Its working life came to an end when the frame and forks were badly bent in a collision with a lorry, but in 2005 it was restored to roadworthy condition by two AA patrols.
Comments