Top 10: Classic Ford Transit gallery
Marking the sad news that UK production of the Transit ended on the 24 July 2013, we remember some happier times for the iconic van once described by Ford as 'the backbone of Britain'.
During its run at the top of the British van market since its launch in 1965, the Ford Transit has come define the medium sized panel van market to such an extent that most people ended up calling them - whether they were by Bedford, Toyota or Renault - 'Trannies' as the default name for the entire species.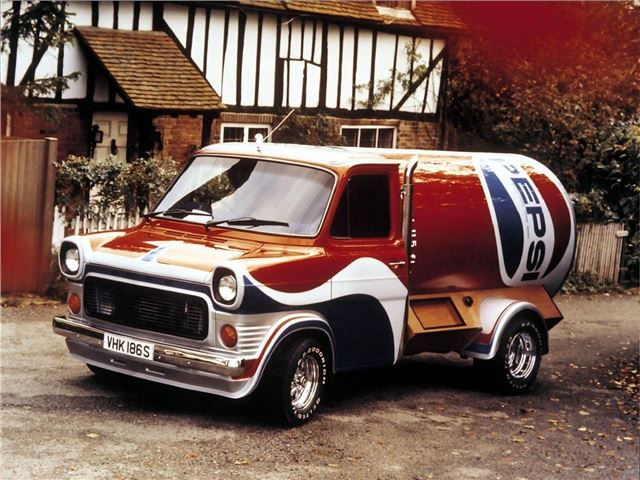 2


Ford Transit (1965-1978)
The Transit soon became the UK's favourite mid-sized van, sweeping aside rivals such as the Bedford CF and BMC J4. And as a consequence, it became a much-loved part of British street furniture - and personalised versions became all the rage.
If they weren't being souped-up with Capri V6s and sent on bank raids, chassis cab versions were being adorned with advertising paraphernalia. This 1978 Ford Transit, a member of the Ford press fleet looks pretty cool with a giant Pepsi can fitted at the rear.
Comments