Top 10: Classic Ford Transit gallery
Marking the sad news that UK production of the Transit ended on the 24 July 2013, we remember some happier times for the iconic van once described by Ford as 'the backbone of Britain'.
During its run at the top of the British van market since its launch in 1965, the Ford Transit has come define the medium sized panel van market to such an extent that most people ended up calling them - whether they were by Bedford, Toyota or Renault - 'Trannies' as the default name for the entire species.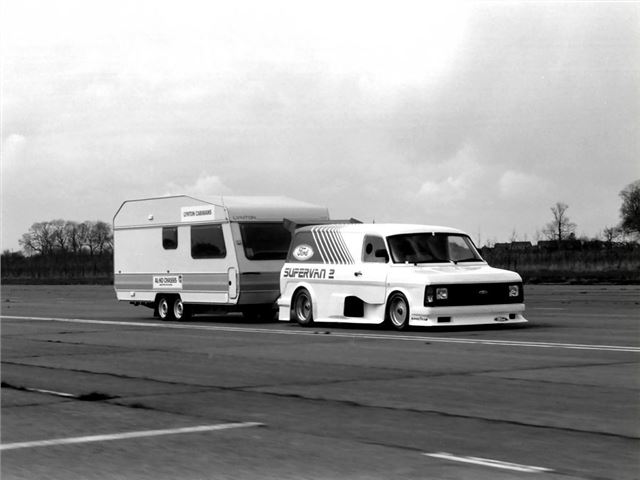 4


Ford Transit Supervan 2 (1984)
For built three Supervans, but it's the 1984 edition that remains the most famous of them all. And that's probably because it was the most outrageous van ever made (aside perhaps from the equally amazing Matra-built Renault Espace F1). One gets the feeling it wouldn't be made today like this, simply because the Transit it was based on was coming to the end of its life in 1984.
The body was made from glass fibre, and fitted with an OTT bodykit, with snowplough airdam at the front and high mounted rear spoiler. The chassis was actually taken from a C100 Group C Le Mans race cars, and a Cosworth DFL engine powered it to 174mph. It's still a legend to this day, and makes regular appearances it events such as the Goodwood Festival of Speed.
Comments