Top 10: Classic Ford Transit gallery
Marking the sad news that UK production of the Transit ended on the 24 July 2013, we remember some happier times for the iconic van once described by Ford as 'the backbone of Britain'.
During its run at the top of the British van market since its launch in 1965, the Ford Transit has come define the medium sized panel van market to such an extent that most people ended up calling them - whether they were by Bedford, Toyota or Renault - 'Trannies' as the default name for the entire species.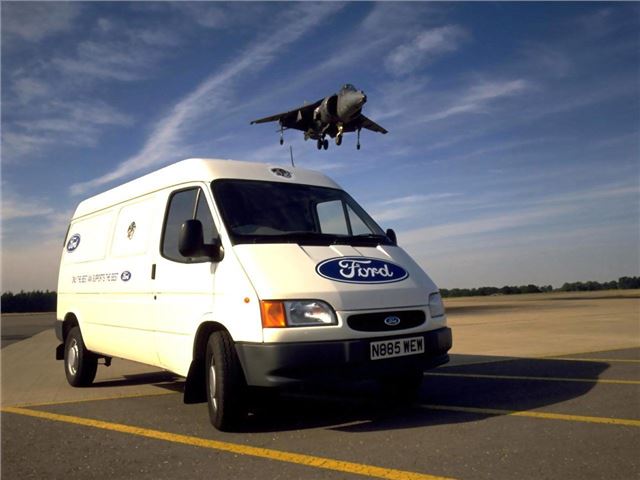 8


Ford Transit (1994-2000)
In 1994, the Transit received another, more extensive, facelift. For the latter half of the 1990s, it would face an increasingly tough market with a new dashboard, nose styling - that seemed to share its radiator grille opening with the Ferrari F355 - and an updated range of engines. Three different flavours of 2.5-litre turbodiels were offered as well as uprated petrols, shared with the then-replaced Sierra.
It was getting more options, too, with air conditioning, electric windows, central locking, electric mirrors and airbags all arriving on the options list. It continued to prove popular in the UK, and remained in production until 2000 - but that wasn't the end of it. It remained in production in Vietnam until 2003, and since then, has been in production in China by Jiangling...
Comments