Top 10: Classic Ford Transit gallery
Marking the sad news that UK production of the Transit ended on the 24 July 2013, we remember some happier times for the iconic van once described by Ford as 'the backbone of Britain'.
During its run at the top of the British van market since its launch in 1965, the Ford Transit has come define the medium sized panel van market to such an extent that most people ended up calling them - whether they were by Bedford, Toyota or Renault - 'Trannies' as the default name for the entire species.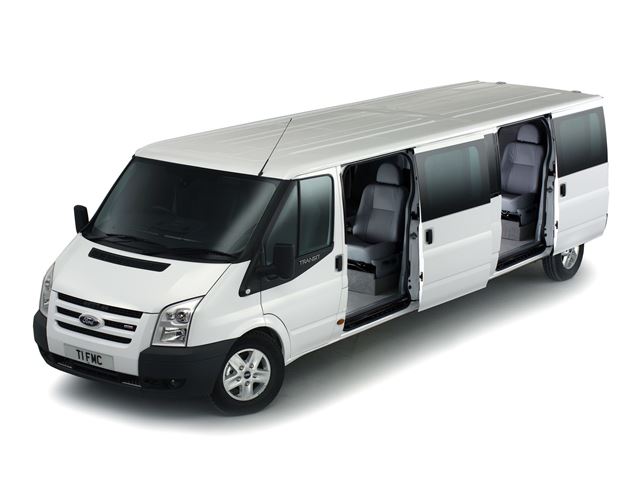 10


Ford Transit (2006-2013)
The 2006 Transit was a major facelift of the previous model, ushering in new front-end styling, and revised interior. The main updates were saved for under the skin, with the arrival of 2.2-litre commonrail turbodiesels, and updated petrol engines and six-speed manual gearboxes.
But the Transit XXL (above) remains a one-off. The seven metre long cruiseliner was built by the Transit team in Dunton to celebrate the new van's International Van of the Year award in 2007. All parts were off the shelf, effectively being based on a pair of SWB models, joined together and kitted out with a luxurious leather interior.
Comments