Top 10: Classic Volkswagen Transporters
It's 60 years since the Volkswagen Transporter was launched in the UK after making its debut at the Earl's Court Commercial Vehicle Show. What came out of the ruins of Germany after the Second World War has become one of the most iconic vehicles of all time with an almost cult following.
To celebrate its Diamond Anniversary we're looking back at some classic Volkswagen Transporter vans from the archive, tracing its history back from the original T1 up the current T5. Next year will see the launch of the all-new T6 Transporter and we're looking forward to the next chapter of the Transporter story.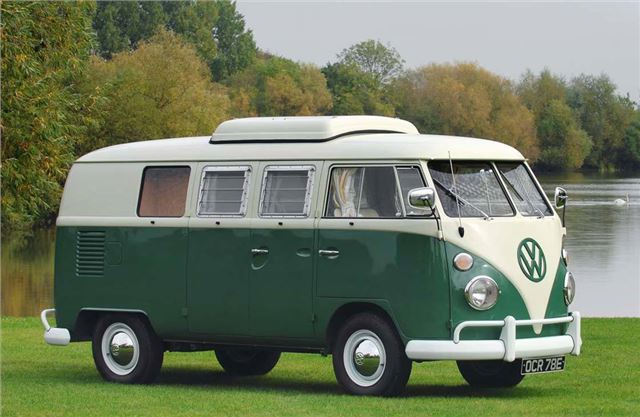 3


Volkswagen Camper T1 (1954-1967)
It didn't take long for people to realise the potential of the Transporter beyond commercial use. And as people across post-war Europe became more affluent, so they spent more on holidays and leisure activities.
Coach-builder Westfalia first showed a full camper conversion in 1952. Thanks to some ingenious packaging, the camper version of the T1 had everything a family needed for a week away and yet retained the same relatively compact dimensions of the standard van, albeit with a pop-up roof. There was even a small kitchen on board.
Comments