Top 10: Classic Volkswagen Transporters
It's 60 years since the Volkswagen Transporter was launched in the UK after making its debut at the Earl's Court Commercial Vehicle Show. What came out of the ruins of Germany after the Second World War has become one of the most iconic vehicles of all time with an almost cult following.
To celebrate its Diamond Anniversary we're looking back at some classic Volkswagen Transporter vans from the archive, tracing its history back from the original T1 up the current T5. Next year will see the launch of the all-new T6 Transporter and we're looking forward to the next chapter of the Transporter story.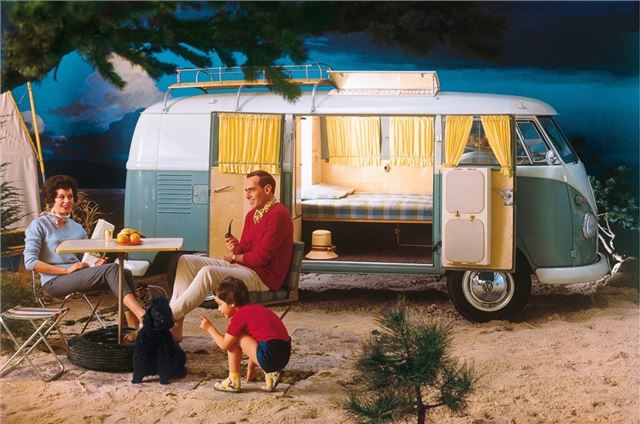 4


Volkswagen Camper T1 (1954-1967)
Advertising 1950s style. What do you mean you don't smoke a pipe any more? Although you might just be able to tell that this is actually in a studio. And I don't think that's even their dog.
The camper van version of the Volkswagen T1 gave rise to a whole new level of holiday possibilities and for the upwardly mobile family - as depicted in this beautiful scene with cravats all round - the van was an integral part of the family and a status symbol.
Comments