Top 10: Classic Volkswagen Transporters
It's 60 years since the Volkswagen Transporter was launched in the UK after making its debut at the Earl's Court Commercial Vehicle Show. What came out of the ruins of Germany after the Second World War has become one of the most iconic vehicles of all time with an almost cult following.
To celebrate its Diamond Anniversary we're looking back at some classic Volkswagen Transporter vans from the archive, tracing its history back from the original T1 up the current T5. Next year will see the launch of the all-new T6 Transporter and we're looking forward to the next chapter of the Transporter story.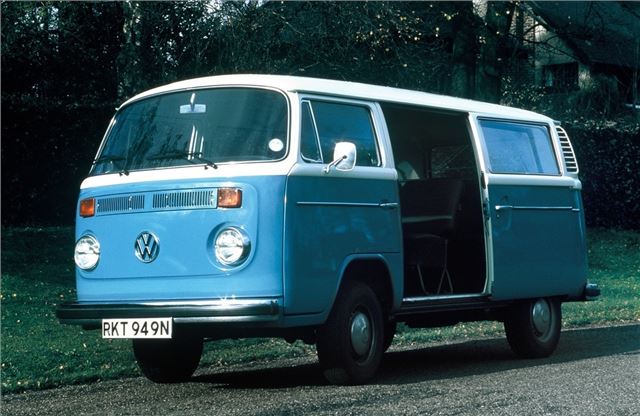 5


Volkswagen Transporter T2 (1967-1979)
One of the most recognisable Volkswagen designs ever, the T2 was the van that made the Transporter the van it is today. It actually retained much of the underpinnings of the T1 but brought new levels of comfort including luxuries like a heater and even a radio.
Powered by a 1600cc engine with 48bhp, the Transporter now came with a sliding side door as standard, while in 1972 a new 2.0-litre engine was introduced. The van pictured above is a Micro Bus version of the Transporter and very similar to the vehicle used by the Libyan terrorists in Back To The Future. Don't worry, Doc Emmett Brown survives.

Comments