Top 10: Classic Volkswagen Transporters
It's 60 years since the Volkswagen Transporter was launched in the UK after making its debut at the Earl's Court Commercial Vehicle Show. What came out of the ruins of Germany after the Second World War has become one of the most iconic vehicles of all time with an almost cult following.
To celebrate its Diamond Anniversary we're looking back at some classic Volkswagen Transporter vans from the archive, tracing its history back from the original T1 up the current T5. Next year will see the launch of the all-new T6 Transporter and we're looking forward to the next chapter of the Transporter story.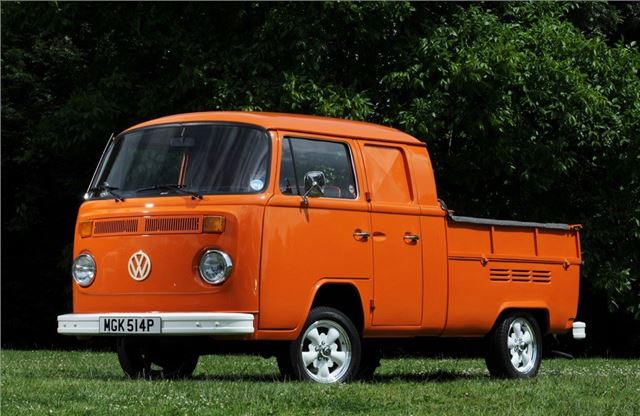 6


Volkswagen Transporter Pick-Up T2 (1967-1979)
As well as standard panel vans (and the camper conversions) the Transporter has always proved itself versatile with a variety of different bodystyles. More than 3.9 million T2 vans were produced over its lifetime and along with the delivery van the T2 was available as a Kombi, Micro Bus, Pick-up and Double-Cab Pick-up (Doka),
This Doka model was first registered in 1976 and was in daily use as a working vehicle until it finally got a well deserved retirement in 2009. It features extra seats behind the front row which are removable, giving you somewhere secure to store tools.
Comments