Top 10: Classic Volkswagen Transporters
It's 60 years since the Volkswagen Transporter was launched in the UK after making its debut at the Earl's Court Commercial Vehicle Show. What came out of the ruins of Germany after the Second World War has become one of the most iconic vehicles of all time with an almost cult following.
To celebrate its Diamond Anniversary we're looking back at some classic Volkswagen Transporter vans from the archive, tracing its history back from the original T1 up the current T5. Next year will see the launch of the all-new T6 Transporter and we're looking forward to the next chapter of the Transporter story.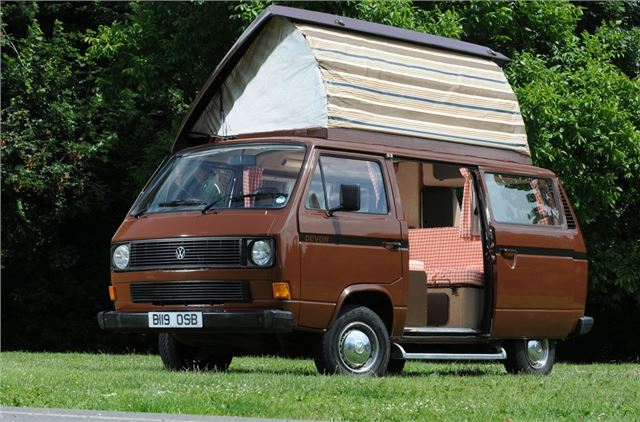 7


Volkswagen T3/T25 (1979-1992)
Work on the T3 started in the early 70s when design was moving towards square edges and a minimalist look. Hence the radical styling of the new Transporter which arrived in 1979. Like the T2 it retained a rear-engined layout with air-cooled engines but did get modern touches like rack and pinion steering.
Priced from £4,398, the T25 (as it was known in the UK), was available with a 70bhp 2.0-litre engine also used in the Porsche 914. A diesel finally joined the range in 1983. Like its predecessors, camper versions were very popular, although still not sold by Volkswagen itself. Instead companies like Westfalia and Devon produced camper conversions for an ever increasing demand.

Comments