Top 10: Classic Volkswagen Transporters
It's 60 years since the Volkswagen Transporter was launched in the UK after making its debut at the Earl's Court Commercial Vehicle Show. What came out of the ruins of Germany after the Second World War has become one of the most iconic vehicles of all time with an almost cult following.
To celebrate its Diamond Anniversary we're looking back at some classic Volkswagen Transporter vans from the archive, tracing its history back from the original T1 up the current T5. Next year will see the launch of the all-new T6 Transporter and we're looking forward to the next chapter of the Transporter story.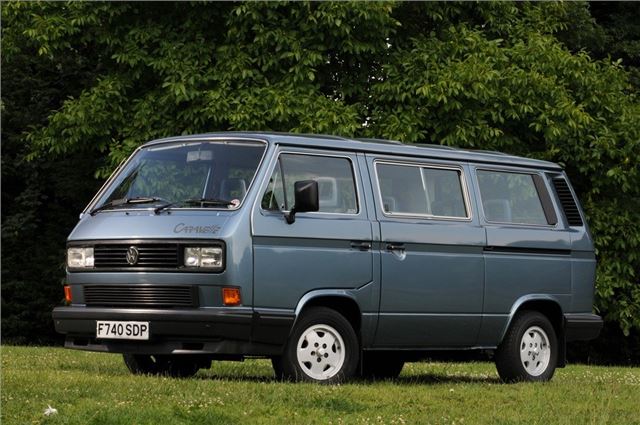 8


Volkswagen Caravelle T3/T25 (1979-1992)
Over its lifetime the T25 underwent a series of facelifts and improvements so that by the end of its life it was quite a different van from the one first launched in the late 1970s. The most significant update was the introduction of new flat-four engines, which were water-cooled to improve running refinement and fuel economy.
In 1984 a 2.1-litre engine with 112bhp was launched and it's this unit which powers the lovely Dove Blue coloured Caravelle pictured above. In 1986 Volkswagen added a 4x4 Syncro model which had the same five-speed manual gearbox but with first gear used as a crawler.
Comments