Top 10: Classic Volkswagen Transporters
It's 60 years since the Volkswagen Transporter was launched in the UK after making its debut at the Earl's Court Commercial Vehicle Show. What came out of the ruins of Germany after the Second World War has become one of the most iconic vehicles of all time with an almost cult following.
To celebrate its Diamond Anniversary we're looking back at some classic Volkswagen Transporter vans from the archive, tracing its history back from the original T1 up the current T5. Next year will see the launch of the all-new T6 Transporter and we're looking forward to the next chapter of the Transporter story.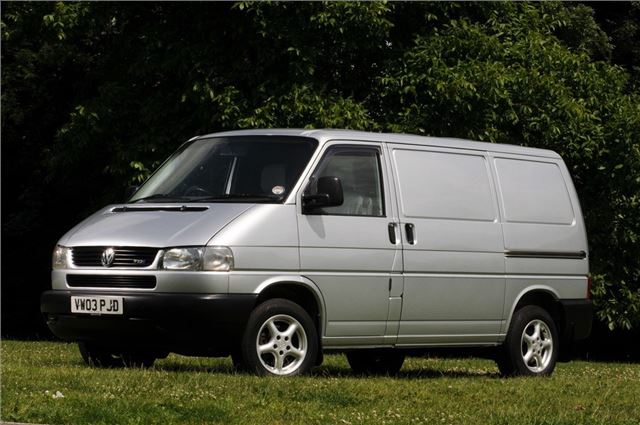 9


Volkswagen T4 (1990-2003)
The T4 marked the end of an era for Volkswagen vans as the Transporter moved from rear-engined to a now conventional front-engined layout. This meant much more choice with long and standard wheelbases and chassis-cab bodies. Safety was much improved although anti-lock brakes were still an option and at £1200 not exactly cheap.
Alongside the standard 1.9-litre diesel was a 2.4-litre five-cylinder diesel with plenty of torque that gave the Transporter a surprising turn of pace. The Caravelle version was available with a 2.5-litre petrol producing 108bhp which gave it a top speed in excess of 100mph.
Comments