Top 10: Classic Volkswagen Transporters
It's 60 years since the Volkswagen Transporter was launched in the UK after making its debut at the Earl's Court Commercial Vehicle Show. What came out of the ruins of Germany after the Second World War has become one of the most iconic vehicles of all time with an almost cult following.
To celebrate its Diamond Anniversary we're looking back at some classic Volkswagen Transporter vans from the archive, tracing its history back from the original T1 up the current T5. Next year will see the launch of the all-new T6 Transporter and we're looking forward to the next chapter of the Transporter story.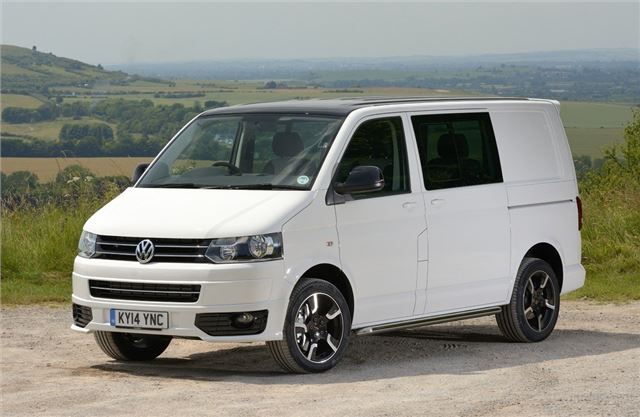 10


Volkswagen T5 (2003 onwards)
The current Transporter is a clear evolution of the T4 in terms of styling and following a facelift in 2009 looks more similar to Volkswagen Passenger cars. That's the same story inside with an interior that echoes the Golf and Polo. It's renowned as one of the most refined vans on the market and like its predcessors has a strong following from commercial and private owners alike.
The top Sportline version is powered by the latest Volkswagen 2.0 BiTDI engine with 180PS and a healthy 400Nm of torque. And to celebrate the diamond anniversary of the Transporter in the UK, there's now a special Sportline 60 model that comes with more standard equipment and extra side graphics.
Comments