Top 10: Concept vans
Just as with cars, the world of vans has a glamorous and futuristic cutting edge in the form of motor show concepts. Granted, concepts of the commercial vehicle type aren't as ubiquitous as their passenger car counterparts, but they're no less impressive. Here are our favourites.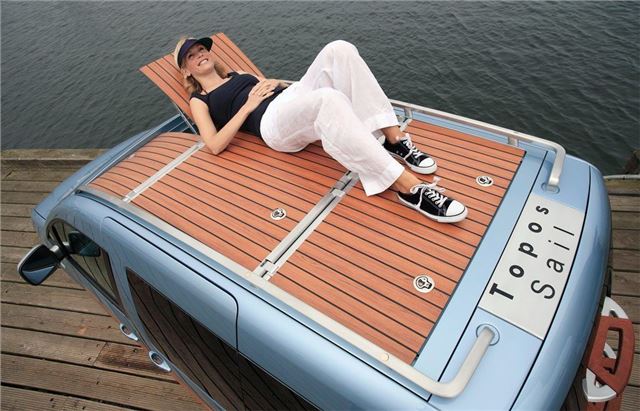 3


Volkswagen Caddy Topos Sail Design
With the 2008 Caddy Topos Sail Concept, the possibilities were endless. Not only could a tan-deprived delivery driver climb onto the decking-clad roof and mimic a beach holiday anywhere, any time – he could also recreate a mild open-sea thunderstorm by lying on top of it while it was being driven enthusiastically over sleeping policeman on a rainy day.
Comments