Top 10: Highest capacity vans
Buying a van with a high payload rating is fine if you tend to carry heavy items like furniture or mechanical components, but if you more often haul loads of bulky but lightweight items a van's loadspace is more important than its ability to carry sheer weight. We've found ten of the most spacious vans on sale by total load space volume, measured in metres cubed.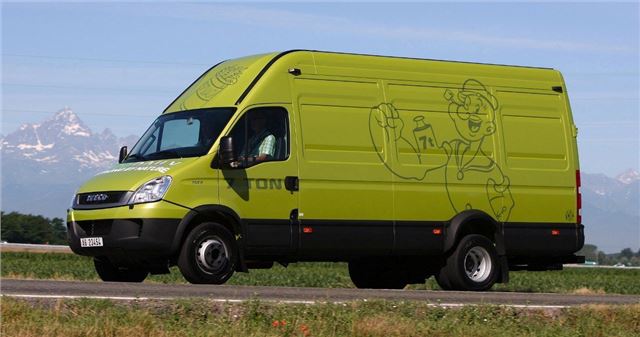 6


Iveco Daily 3950 H3 – 17.2m3
With such a diverse and broad range it was almost certain the Daily would appear in this list. The most spacious is this long, high-roofed version, with a load area of 17.2m3. The Iveco Daily range encompasses pretty much every van niche there is, from minibus to tipper.
Comments