Top 10: Most economical pick-ups
Pick-ups are very popular with tradesman and builders thanks to their versatility and (usually) four-wheel drive, making them ideal for on site work. The fact most come as double cabs means they can be used as everyday transport when they're not working too, so it's easy to see the appeal compared to a traditional panel van.
Here we list the top 10 most economical pick-ups, using the manufacturers' official claimed mpg figures.
Does your pick-up return different figures? Submit them to Real MPG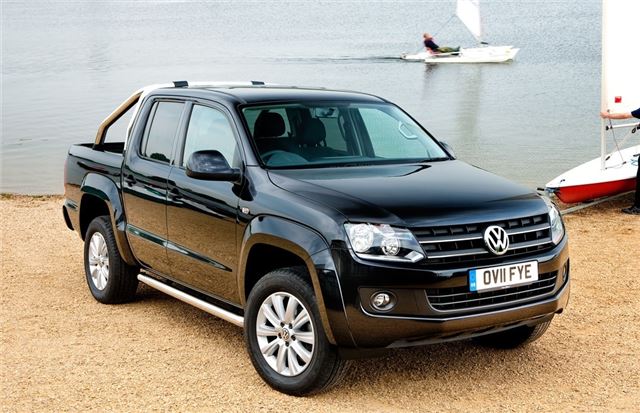 8


Volkswagen Amarok 2.0 TDI 140 4Motion 
Rating: 36.2mpg
Rather unusually, there's only around 1mpg difference between the less powerful 140PS Amarok and the 180PS range-topper, so you might want to consider the latter. Either way, mid-thirties official economy makes this one of the most economical pick-ups around, and because the Amarok majors on refinement, it's the best, most comfortable pick-up for daily driving.
Contract hire from

£267.00

+VAT pm
Lease from

£279.00

+VAT pm
Comments