How to buy a used van
Everything you need to know when buying a used van from a private seller or dealer.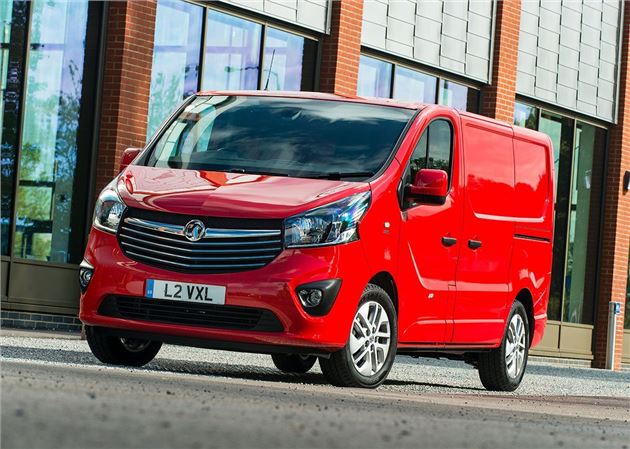 Buying a used van - the golden rules
The second-hand market is usually the easiest and cheapest route into van ownership. However, while there are thousands of commercial vehicles to choose from, it's important to protect yourself from unscrupulous sellers and dodgy van dealers by noting some golden used buying rules. 
Panel vans come in a huge range of sizes and interior configurations, so it's important to take some time to work out what you need from the vehicle. Do you need lots of carrying capacity and a powerful engine or will something compact and economical fit the bill?
Some vans will be sold with load coverings, ladder racks, roof bars and internal racking systems. If you need these items then they will potentially save your business time and money. But be realistic about your daily van needs and don't fall into the trap of paying extra for features that you'll never use. 
There are two golden rules for buying a used van.
The first is to always buy a vehicle with a service history that illustrates responsible maintenance and annual servicing. Ideally, you want a van with a comprehensive history file that traces its life all the way back to the original dealer. If this isn't the case, then at the very least you want paperwork to show the van has had regular servicing, with the oil and filter changed every 12,000 miles or 12 months (whichever is sooner).
The second is to trust your instincts. If something doesn't look or feel right then walk away and find another van to buy. Don't let a private seller or trader bully you into a sale. And accept no excuses when it comes to the paperwork for the vehicle. Most tricksters will not want to reveal their home location, so be prepared to walk away from the sale (or put the phone down) if you are given any excuses as to why the van is not at the correct address. 
VAT on used commercial vehicles
As any business owner will know, VAT is a duty paid on the purchase of goods and services, with a few small exceptions, that goes directly to HM Treasury. For the vast majority of goods and services, the applied rate is 20 per cent. This applies when you buy a new van from a dealership and will be laid out in the breakdown of the overall purchase price, and in most cases it can be reclaimed.
However, if the van is also used privately, the business can only reclaim the amount of VAT that's proportional to business use. For example, a van that is in private use 50 per cent of the time, can only have half of the VAT reclaimed
How is VAT applied to used vans?
Whether VAT is charged at the point of sale, what the rate applied is and whether or not you can claim back depends on who you buy the vehicle from. This will fall into one of three categories:
A non-VAT registered dealer or business: If you buy a used van from a trader, private individual or business that is not VAT-registered, you will not be charged VAT on the purchase price. In this instance you are not eligible to reclaim VAT.


A VAT-registered dealer or business that charges 20 per cent VAT on the purchase price: If you buy from a dealership or business that charges you the full 20 per cent VAT on the purchase price, this must be clearly shown in the paperwork and it is reclaimable if you are VAT-registered.


A VAT-registered dealer or business that charges VAT on the margin scheme: a dealer or business that has purchased a vehicle from non-qualifying source (such as a private individual) has to pay VAT on any profit made from that vehicle, but can charge you VAT on this margin. Even though you are paying a portion of VAT, your invoice will not show any VAT and it is a treated as a non-qualifying item - so it is not eligible for reclaimed VAT.
If you buy a used van from a dealership you can expect most if not all of the vehicles available to be VAT-qualifying; the majority of vans are bought by business rather than private individuals and the majority of dealerships will be VAT-registered, so the full VAT is payable.
You may see vans advertised as 'VAT paid' or 'no VAT', which means the van is likely to have come from a private individual. Whatever the source and whatever the VAT rate applied, you should compare prices, calculate applicable VAT and what you can reclaim and work out what is the best value for you.
Used van document checklist
When you've found the van of your dreams it's all too easy to overlook the boring paperwork that goes with it. At the very least a used van should come with a V5C logbook. This is the registration document, and at the time of purchase it should have either the name of the person you're buying it from, or their company. It is vitally important to look at this document before you hand over any money, and ensure the address you are viewing the van at matches the one listed on the V5C.
Check the address, the registration number and VIN, the number of former keepers and ensure that the description matches the vehicle in front of you. If any of this information appears incorrect, at the very least you need to be confident in the reasons why - or walk away altogether. If the owner says they don't have the V5C and just hand you a green slip, it's time to find another vehicle.
If you go ahead with the purchase, the seller should complete the change of ownership section (section 2 on the V5C) and send it to the DVLA as well as completing the green section and handing it to you. This is your proof of ownership until a new V5C arrives in your name. Better still, the previous owner can do this online instantly.
MOT certificate
Ideally you want your used van to come with a sheaf of all the previous MoTs, but if the current owner can't produce the paperwork it doesn't mean your van hasn't got one. You can see a van's MoT history, mileage and whether it has road tax for free online. To get all this information online, you simply need to enter the registration number below.
If you have the time, you can also fill in a V888 request form and send it to the DVLA to find out information about the registered keeper of the van. This will give you the registered keeper's details and those of previous owners, which again helps you establish a fuller picture of the van's background.
Service history
Unless it is spectacularly cheap or comes from a trusted source, you should always look to buy a vehicle with a service history. In a perfect world this would be a fully-stamped service record from a main dealer, but it may be a collection of invoices from a variety of garages. Either way, this paperwork not only tells you a lot about the history of your prospective purchase, it will also help maintain the value of your vehicle when you come to sell it, assuming you keep up with the good maintenance of course.
Road tax (VED)
It's important to note that you cannot buy a van with road tax anymore. The VED (Vehicle Excise Duty) stays with the owner rather than with the vehicle, so if you intend to drive away immediately you'll need to tax the vehicle before you go anywhere. You can do this online via the DVLA, or call the hotline which is open 24 hours a day.
10 essentials tips for buying a used van
There are some important areas you need to check before buying a used van. These are the top 10 essential checks you must make before buying a used van. 
How are you going to pay for the van? Will you buy it outright in cold hard cash or do you plan to use some type of bank loan? 
Independent and franchised dealers might try and steer your towards one of their preferred financial product companies, but you might be able to get a better deal (and a better van) by organising the finance separately. Our van finance guide outlines the various options that are available to you
2
Understand the used van market
Knowing the market is the only way to know if something is too good to be true. Look online to see how much similar vehicles are being advertised for. It also pays to put the legwork in by looking at a few independent and franchised dealerships to see what condition they are in. 
Vans of a similar type, age and mileage will fit into a similar price bracket, and if there's something specific you've seen, a pricing site will give you value using only the registration. You can also use the Honest John Vans pricing tool and Price Any Van website to get a snapshot of average values
3
Beware of dishonest traders
Beware of dishonest traders who try and pass themselves off as private sellers to avoid their legal obligations. When calling a private seller, always start the phone conversation with "I'm interested in the van for sale". If they reply with "which one?" then they're probably not what they claim to be. 
If you buy a used van and something goes wrong, you won't have the same level of comeback against the seller. The law is different for private sales and does not provide the same level of protection for buyers compared to those who buy from a dealer.
It's a simple rule: never buy a van, or place a deposit or give any money to any person or organisation without having seen the thing in real life first. And when viewing for a private sale, insist on seeing the van or pick-up at the seller's address – where it should be registered. 
It's possible that the seller is legitimate, but it's not worth leaving yourself open to fraud. The aim of most fraudsters is to have you part with your money without ever seeing the vehicle. Why? Because it doesn't exist. 
5
Get some mechanical knowledge
Read up on free online buying guides to get an understanding of what you should look out for. Be wary of any engine warning lights and keep an eye out for any signs of abuse or neglect. Check that all of the doors open (from inside and out) and ensure that the seat adjustments work fully, along with the windows.
Always check the heater and air conditioning are in full working order and be mindful of any strange odours, which might indicate a faulty air con component or blockage in the system. If you're in the market for a 4x4 van then ask when the transfer box and diff oils were last changed.
It's a grim job in the winter months or wet weather, but it's important to look under the vehicle with a flashlight to check for signs of rust or damage. Accident repair or recent welding will stand out like a sore thumb, with the area being cleaner (and newer in appearance) than the rest of the vehicle. If the seller can't account for these suspicious areas, walk away from the sale.
Likewise, take time to walk around the vehicle, looking for dents, scratches, misaligned panels and anything out of the ordinary. Vans live a tougher life than passenger cars so scars from a working life are to be expected, but rather than looking for flawless panels it is about checking for accident damage or rust.
7
Beware of DIY modifications
It's common for panel vans to be sold with custom racking or load areas storage systems; however, the quality can vary and some DIY jobs will cause long term problems. At best, a poorly fitted racking system will let water in and create water traps that make the vehicle vulnerable to corrosion. At worst, a badly fitted racking system will pose a serious risk to the structural integrity (and risk injury) in the event of an accident.
A professional racking system will always be support with documentation and receipts from the firm that supplied and fitted it.
Allow at least 20 minutes for a test drive if not more, so the van has a chance to warm up fully. Try out all the gears including reverse, try and include some higher speeds on an A-road or motorway and do some low-speed turns too, so the steering has to go from lock-to-lock.
While it's likely that you won't have driven this particular model of van before and everything will feel a little different, listen out for unusual sounds from the engine, brakes and suspension that could indicate a problem. Similarly, the steering should respond accurately to your inputs, there should be no vibrations and it should steer straight without needing lots of corrections. Be sure to rev the engine through the gears and check for smoke from the exhaust, and pull up sharply using lots of braking power - the van should pull up straight with ease.
The majority of history car check firms will provide details for light vans (up to 3.5 tonnes). Prices generally start in the region of £10 and will confirm the vehicle's identity, as well as flagging up any warnings for outstanding finance or if the vehicle has been stolen. 
If a seller owes money on the van to a finance company, the finance company legally owns it and the seller does not have the right to sell it without settling the finance. For more information on van history checks, read our in-depth guide here
Cash at the site of the sale is usually the best way to pay for a van sold privately, though for obvious reasons it's not wise to declare to a seller that you've not met that you'll be turning on with an envelope full of notes.
Instead, view the vehicle first and then agree to return later with cash, or better still, go to the bank with them and do a transfer. 
Where can I find the best used vans?
Honest John Vans For Sale makes it easy to find affordable used vans. Most dealers will list their entire range of used vehicles online, which makes it simple to find those that match your budget and location.
Buying from an approved dealer 
An approved dealer is a dealership that is fully affiliated with a particular brand - for example, a Volkswagen dealership will be able to sell you a Caddy, a Transporter or a Crafter, and a Ford dealer can sell you a Fiesta van, Transit or a Ranger. Rather than offering you new vans from a range of manufacturers, you will only be able to buy vans produced by that manufacturer.
There are a number of significant positives if you choose to buy from an approved dealer. The first one is the most obvious: choice. An approved dealer will be able to sell you any vehicle made by that particular manufacturer, as your order will go directly to that manufacturer. This is of particular help if you need specific modifications or options for your van to work for your business.
Typically an approved dealer will also be able to get a particular vehicle or model before an independent dealership, as manufacturers generally prefer to serve their own dealerships first. Similarly, approved dealerships tend to be part of a network, so your local dealer may be able to search within the whole network to find you the right vehicle for your needs.
The other major advantage of an approved dealership is that you and your van can benefit from staying within the network. A service history from the supplying dealer will help resale values when the time comes to sell on, and any initiatives or services that the manufacturer provides will be fully accessible to you. That may be financial services, fleet support or maintenance and repair facilities that are focussed on one particular brand, all of which may make your life easier.
Important:
Prices tend to be at their highest at approved dealerships. The nice showrooms, posh coffee and extra services you get from a big dealership are generally reflected in the sticker prices, so you are unlikely to get the lowest price - although you may get additional other perks you cannot get elsewhere like extended warranty or a better trade-in price for your old van.

Ongoing ownership costs are likely to be higher if you stay within the approved network. As a general rule servicing costs tend to be fixed within a network, so whichever approved dealership you go to, expect to pay at the higher end of the scale.

Approved used vans can come from a variety of sources and it's always wise to check the vehicle's history before buying. Be mindful that not all used vans sold by an approved dealer are 'approved used'. Older vehicles - or those with high mileages - are often excluded from the manufacturer's official used scheme. This should be explained fully to you by the salesperson in advance.
Buying from an independent dealer
An independent seller is a dealership that is not affiliated with, or a franchisee of, a particular manufacturer. That means the dealership is a self-contained business (even if it is part of a group) that is free to sell vans from any manufacturer. That means it could be anything from a small forecourt with a handful of vans to a giant van supermarket with hundreds of commercials for sale - the key point is that they have no official ties to a particular brand, even if they may be specialists for certain brands.
A clear advantage to going independent is one of choice. You can turn up at a dealer with nothing more than a budget in mind and potentially find exactly what you need, rather than an approved dealer trying to find a van to suit your needs. In addition, you are more likely to find a variety of different vans to buy at different dealers, whereas approved dealers are more likely to carry similar vehicles.
Another significant plus point for independent dealers is that they can, and frequently do, offer lower prices than approved dealers. Particularly in the case of smaller independent sites that are not part of a larger chain, the dealers themselves can make decisions about pricing, so there is greater potential to haggle out a good deal. Additionally, an independent may well have smaller overheads, allowing smaller margins on each vehicle which should result in lower sticker prices too.
Important:
One of the main negatives of buying from an independent seller is that there are fewer assurances in terms of reputation and quality. While no dealership or seller will have a perfect reputation and all used vehicle retailers must comply with UK trading standards regulations, there is a greater element of chance in terms of the quality of vehicles and service you will receive, although this can be mitigated by a little homework and seeking out sellers that are a part of a recognised body, such as Motor Codes Limited or the Retail Motor Industry Federation.

Another negative of going to an independent dealership is that the number of pre-sale and aftersale services are likely to be fewer in number, particularly for a smaller dealership. You are less likely to find an independent seller that can offer a pre-sale inspection plan or service plan. In addition, smaller independents generally have a smaller choice of finance options they can access, so if you are planning to finance your new van, you may find it more difficult to get a good deal or even get finance at all.
Is it safe to buy from a home trader?
Home traders make their mark by offering deals that are cheaper than those on offer from the approved and independent dealers. Home traders might not have the large, expensive showrooms of the big boys, but they are bound by the same laws.
They will be watched fairly carefully by the local Trading Standards Office. The only way they can make an honest living is by offering deals that beat those on offer from the big boys.
That 'home of his/her own' bit is important. If the home trader is operating from rented accommodation you may have no comeback against them.
Make sure you're invited you into the house (to make sure it really is the seller's house). And if the trader is the least bit aggressive, shifty, bad tempered or has a vicious looking dog on a chain, make a polite excuse and be on your way.
Important:
Never buy a van in a car park or the roadside from a dealer working from a mobile phone number who brings the van round to your house. Always make a history and finance check on vans offered by home traders, and look for verification that the mileage is genuine.


Beware of home traders who claim that the van for sale is their 'personal vehicle'. This is common trick that's employed by the trader to sell a van and avoid their legal rights. 
Buying a used van - does mileage matter?
Whether you're looking at a 2018 Fiesta van or a 1990 Transit with galactic mileage, one of the key facts you want to know when buying a van is what the mileage is. You'll also frequently hear that a mileage is 'good', or 'high' or average for a particular van, even if you know comparatively little else about the vehicle. In truth, the mileage is only an element of a van's overall condition, and should not be taken as the overriding factor as to whether it is worth buying or not.
A Department for Transport report from 2018 put the average light commercial vehicle mileage at 13,000 miles per annum, a figure that has been relatively stable over recent years. Therefore it is safe to assume that, for every year of a vehicle's age you can allow approximately 12,000-13,0000 miles, and compare the vehicle's actual mileage with this figure.
Part of the problem with judging a van's condition by its mileage is that it does not reflect how the vehicle has been used, or how well it has been looked after. While it is true that the more miles a vehicle has covered, the more likely it is that major servicing is required and the lifespan of bigger components like the engine and transmission are closer to the end of their life, that is not the whole story.
How well a vehicle has been maintained plays a big part in its overall condition, and more importantly, how long it will last. A van that has covered 20,000 miles a year - significantly above average - but that has been serviced on the dot at a main dealer or reputable specialist should be judged as more trustworthy than a below-average mileage van that has skipped services.
Similarly, a low-mileage van might have spent most of its life in and around town, with lots of short journeys, stop-start traffic and a crew of different drivers putting greater strain on the clutch and brakes. More preferable would be a van that has spent most of its life at 60mph on motorways, with less stress on the components even if it has above-average mileage.
What is a good mileage for a van?
The short answer to this question is that there is no 'good' mileage for a van; the mileage is just a reflection of how far the vehicle is travelled, and there are other more important indicators of condition. You may be put off by a high-mileage van, but if most of those miles have been on the motorway, with light loads, one careful driver and regular servicing, then you may be able to get yourself a bargain compared to a low-mileage van that has actually lived a tough life.
Buying a converted van
If your business demands nothing more than bog-standard panel van then count yourself lucky; for many traders and small businesses, a converted van is an essential tool for getting the job done. It could be anything from an intricate set of shelves and racking to dedicated machinery running from the vehicle's power supply, and with an infinite number of possibilities, a little caution is advisable.
Buying a professionally-converted van
Many businesses buying a new van will take the more straightforward route of getting it professionally converted, using the skills and know-how of a dedicated company to design and complete the necessary changes to their specification. That comes at a price, but assuming that the company carrying out the conversion is reputable, the result should be a professionally-finished van with good quality materials and that is built to last.
If you decide to buy a professionally-converted van, or you come across one in your search, getting as much information as possible on the conversion is vital to getting value for money and ensuring the van is right for you. A classified listing or dealer information sheet may not have all the info you need, so don't be afraid to ask additional questions; find out what the conversion comprises of, when it was converted and by whom, and if there is any paperwork to go with it - particularly in respect of any guarantee or warranty for the work.
The obvious upside to buying a van with a professional conversion is that you can be more sure - if not certain - that the work has been carried out to good standard and will be reliable, depending on its age and complexity. The downside is that most businesses will try and recoup as much as possible of the original outlay when it comes to selling, so a professionally-converted van will likely be more expensive than a home-built or standard van depending on the amount of work involved.
Buying a DIY-converted van
For many businesses, a more sensible and cost-effective solution is to do their own conversion work. Aside from allowing the flexibility to create a build that is exactly suited to the requirements, companies that operate in sectors where designing, building and fitting are required are likely to use their own skills to create a van rather than buying in a conversion.
One of the upsides of choosing a vehicle that has been self-converted is that any additional cost over the price of a comparable standard van in comparison to one that has been professionally converted, and will more than likely prove cheaper than buying an unconverted van and making the required changes yourself.
The downside is that it is much harder to vouch for the quality of the conversion work. Even if you are familiar with the company's work, unless you spend a good deal of time pouring over the van there is less certainty about the quality of the work. Another factor is that a company doing their own conversion work may well add features that are unique to them and of little or no use to anyone else - that may mean you have to make some changes before the van suits you.
Ask HJ
What crew cab van do you recommend?
I am looking to buy a petrol van for my gardening business that is a crew cab. What can you recommend?
The Ford Transit Connect is available as a panel van, with petrol power and a crew cab. There are sots on the used market or you can buy new and get the 2019 model with the recent mid-life update: https://vans.honestjohn.co.uk/van-reviews/ford/transit-connect-2014/ The all-new Vauxhall Combo is a great little van, with low running costs and a smooth drive. A petrol crew cab will be added in 2019: https://vans.honestjohn.co.uk/van-reviews/vauxhall/combo-2018/ Alternatively, if you want something cheap and capable, the outgoing Citroen Berlingo van with the 1.6 petrol would be worth investigating: https://vans.honestjohn.co.uk/van-reviews/citroen/berlingo-2008/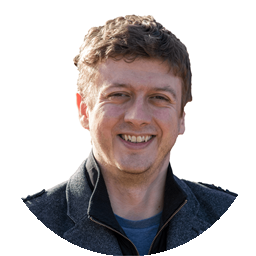 More Questions
Ask HJ
What's the most economical small van I can get?
I'm looking to buy a van with a floor load space length of at least 170 cm and my budget is around £4000 - £5000. What is the most economical van I can get?
The old shape Ford Transit Connect should do the job. Short wheelbase versions provide a load length of 174cm and fuel economy for the diesels range from 45-50mpg. There are also lots on the used market, which means you can be quite picky when it comes to condition and price. For our review and used buying guide of the Ford Transit Connect, see: https://vans.honestjohn.co.uk/van-reviews/ford/transit-connect-2002/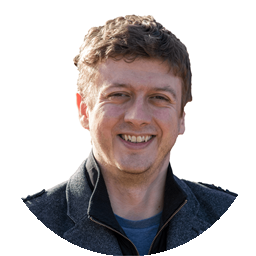 More Questions
Useful links
Save 12% on GAP Insurance
Use HJ21 to save on an ALA policy
See offer