Renault Trafic (2014 on)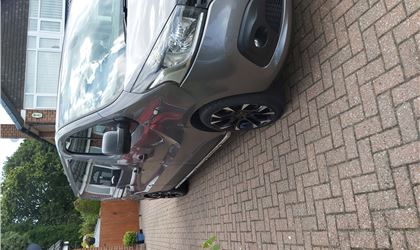 120 sport lwb crewcab
reviewed by John Prince on 8 September 2020
4
Tax/Insurance/Warranty costs
5
Cost of maintenance and repairs
5
Experience at the dealership
5
How you rate the manufacturer
Leaves transits in the dark ages
After having transits for nearly 30 years I gave up on them due to continuifaults and Rust.
The trafic wasn't my first choice but the deal I got was a steal so I took the plunge.
A lwb trafic sport crewca with the 120 twin turbo and manual gearbox in oyster grey.
The van had a knock which was noticed on hand over and was fixed the same day with 4 new shock absorbers replaced even though only 1 was faulty.
Now admittedly I dont carry much weight as the van is for private use and carries my pack of Huskies and it hasn't covered a big mileage at just 37000 in 4 years but it has been completely Faultless and is an absolute pleasure to drive even on our regular long trips to our house in France.
But best of all NO RUST my transits all had rust at 4 years this van is completely mark free.
Im so impressed with it ive just ordered a trafic sport lwb crewvan 170 edc with every option box ticked as our next Dog van, its a lot to spend on a van but I need it for my dogs and if I've got to drive a van I'm having the best I can get and the trafic fits that bill perfectly.
reviewed by Anonymous on 8 September 2020
reviewed by Anonymous on 25 November 2019
reviewed by Anonymous on 8 October 2018
reviewed by Colin Edwards on 15 May 2018
reviewed by russell addison on 4 December 2017
reviewed by russell addison on 4 December 2017
reviewed by Dampworks on 19 June 2017
reviewed by Ashleigh Kidd on 14 May 2017
Write your review
About this van
| | |
| --- | --- |
| Price | £20,395–£25,595 |
| MPG | 42.8–47.9 mpg |
| Real MPG | 78.5% |
Just reviewed...