Featured review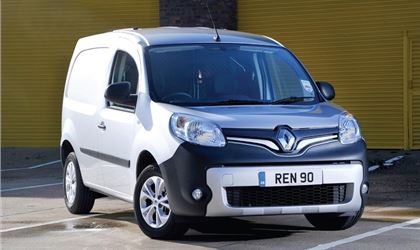 reviewed by Anonymous on 5 November 2016
4
Tax/Insurance/Warranty costs
4
Cost of maintenance and repairs
4
Experience at the dealership
4
How you rate the manufacturer
My first electric van
Overall very happy. This is my first van and my first electric vehicle.
The quoted range of 90 miles is optimistic and I might get 90 miles in ideal circumstances but 70 would be more realistic. The vehicle is almost silent as you pull away and up to about 30mph. On the motorway the noise is about the same as a car due to wind and tyre noise.

Load space is flat and useful. I can get 2.7m lengths of timber in the back if I fold the passenger seatback forwards.

Cabin ergonomics are iffy. The gearstick can get in the way of the controls for the radio and potentially of your cup of tea in one of the cup holders. The stereo and speakers are excellent. It has USB and Bluetooth but not DAB. The seats are solid and very comfortable. The cabin doors need a really good slam. The back and side doors are well designed and useful.

The worst thing about this van is reversing - I have no rear windows and consequently a poor rear view. When reversing the van is silent to anyone in its path. I think this is dangerous and that it should at the very least have an audible warning for pedestrians. I think you can get a camera and beeper fitted. I shall certainly be looking into this in the new year.

I charge my van about twice a week at home. I'm lucky that mine came with an extra charging cable that fits a standard 13 amp socket. I intend to get a charger fitted at home soon. I haven't used any public charging points beyond just trying out a couple of them just to make sure they work. I do all my charging at home.

To sum up I'm very happy with my van and really pleased I took the plunge and went electric.
Top 5 most reviewed models
Top 5 best reviewed models
Write your review
Just reviewed...