Featured review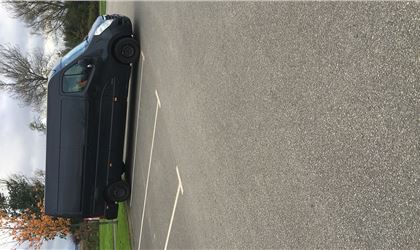 reviewed by Tariq Qureshi on 13 November 2021
5
Tax/Insurance/Warranty costs
5
Cost of maintenance and repairs
5
Experience at the dealership
5
How you rate the manufacturer
Vauxhall Gearboxes
My Movano ticks most of the boxes . Staying at 56 to 58mph on motorways and my mpg stays on the right side of 40mpg+.As a self employed courier, it's my fuel . It is a great load carrier and with Michelin tyres great roadholding but at traffic lights it is a fight to get it in first gear and second is very notchy.No one can fix this .Over 6 feet internal height and over 3.5metres internal length plus around 1300kg weight I can carry after my weight and fuel in tank . I drive around 1400 miles a week and I bought this van Dec 3rd 2020 with over 100000k . I changed the rear hinges so the doors open 270 degrees .Gearbox is the only negative to a very reliable van.Hope this review helps .
Top 5 most reviewed models
Top 5 best reviewed models
Write your review
Just reviewed...