B-ON electric vans to launch in the UK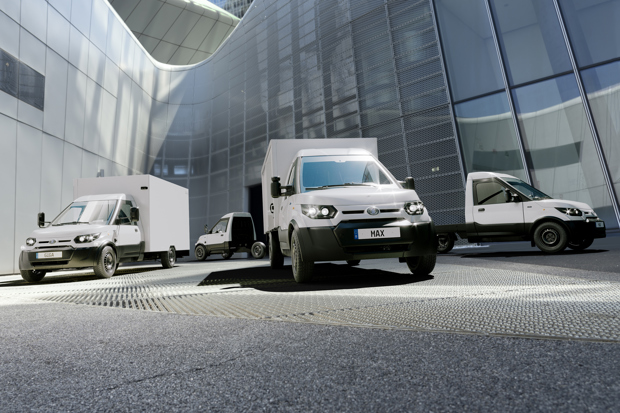 B-ON is to launch an electric van range in the UK through IM Group. The two-strong B-ON range will go on sale later in 2023.
The two new models, the B-ON MAX and B-ON GIGA electric vans are currently on display at the Commercial Vehicle show.
Both are available in two different trim levels, BOX and PURE. The former comes fitted with a large cargo box with an integrated rear step and side step for easy access.
The PURE provides just the van's chassis frame, allowing versatility for customised cargo and passenger solutions.
Birmingham based IM Group currently imports Isuzu, as well as Subaru and newcomer GWM ORA vehicles to the UK. It will support the distribution of B-ON's products within the United Kingdom, including sales and aftersales functionality.
The company will develop new dealer representation to provide coverage across the UK, with the focus being on city areas due to the product's urban application as a sustainable electric delivery unit.
IM will also handle warranty execution and parts distribution for aftersales.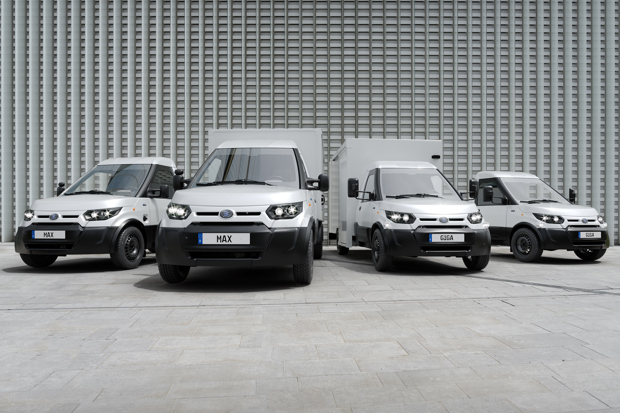 B-ON has been producing electric vehicles globally since 2017, with over 20,000 vehicles already on the road.
Stefan Krause, Founder, Chairman and CEO of B-ON, said: "Announcing this strategic relationship with International Motors Limited marks an exciting milestone for B-ON in our journey towards widespread electrification of commercial fleets, especially in the UK – such a large and important market for eLCVs."
"With IM's well-established network on our side, particularly in cities where electrification is quickly becoming a top priority, we can be the first to offer a low-cost, zero-emission commercial fleet solution for customers," he added.
The initial cooperation agreement will commence in the United Kingdom with plans for the two companies to partner in other territories within Europe together, which will be announced at a later date.
B-ON's electric commercial vehicles are targeted at companies looking for a low-cost and sustainable commercial vehicle. With IM's established network, the company aims to be the first to offer this solution to customers in the UK. 
Ask HJ
What should I look for when buying a used van?
I've found what looks like a great deal on a van (2017 Renault Trafic, 20,000 miles, £14,250). Is there anything in particular I should be looking out for? Any alarm bells or questions to ask?
Is the van being sold online or have you spotted it at a local dealer's forecourt? If it's online, is the person a private or trade seller? There are many scams circulating with online vans. And the first red flag will be the price (which will be much lower than other vehicles for sale). Alarm bells should ring if the seller asks you to pay a fee upfront or insists on bringing the vehicle to your home or meeting you somewhere like a lay-by or supermarket car park (scammers don't want you to know where they live, obviously). Regardless of who the seller is, they should meet you at their home address or trade premises. If buying privately, the seller should have the V5C logbook and be happy to show you photo identification - the home address and ID should both match the name and address on the V5C. If the seller claims they are selling on behalf of a friend/family relative or the V5C logbook details don't match the address then walk away and find another van to buy. The Renault Traffic is a popular van and there are thousands for sale. There really is no need to take a risk on a van with a questionable history.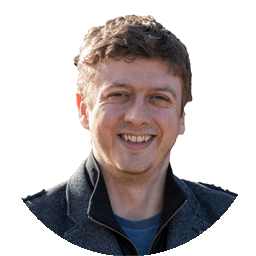 More Questions