Volkswagen T5 Transporter (2003 - 2015)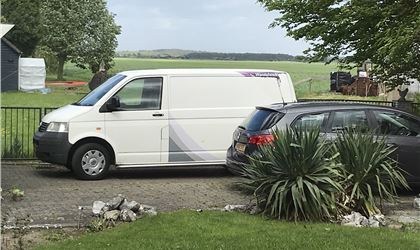 1.9TDI SWB T26
reviewed by Anonymous on 27 October 2021
3
Tax/Insurance/Warranty costs
5
Cost of maintenance and repairs
4
Experience at the dealership
4
How you rate the manufacturer
If you can find one for a sensible price, pretty decent little van
Its slow, sure- but a very decent van. No substantial rust after 13 years, comfortable and decent ride quality (unlike most vans, the T5/T6 has independent rear suspension.)

Deliberately went for the T26 1.9, as no one buys these to tow, or load up with heavy materials- so a van at this age is not completely destroyed. 1.9tdi is without DPF or other difficult tech, and returns 40mpg mixed or 44 on the motorway- simple little engine, DIY friendly for servicing and cam belt swap. Cheap parts (not that you need them). A bit noisy though from the outside. In the inside, noise improved by fitting VW front carpet. I've seen examples with this engine beyond 1/2 million miles.

The big issue with them is the 'fashion' crowd pushing the prices of heavily used ones to silly levels. I bought mine in Holland, where they are more considered 'old vans' rather than some sort of lifestyle statement. Mine was £2.2k on a 07 plate and 145k miles- similar money in Germany, Austria and Belgium- but weirdly double the price in the UK.
reviewed by tom brehony on 11 September 2018
reviewed by Electrical Contractor on 13 December 2016
reviewed by Fussy one on 25 April 2016
reviewed by footsfitter on 10 December 2015
reviewed by Brownthing on 22 December 2014
reviewed by spanner555 on 11 January 2013
reviewed by PKW on 12 May 2012
reviewed by adammanthorpe on 29 April 2012
Write your review
About this van
| | |
| --- | --- |
| Price | £17,555–£34,540 |
| MPG | 31.0–48.7 mpg |
| Real MPG | 94.1% |
Just reviewed...