Volkswagen T6 Transporter (2015 on)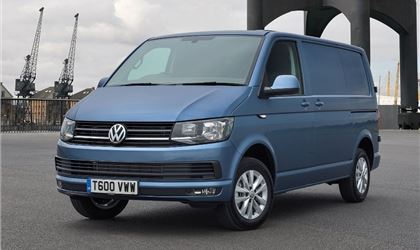 Highline SWB T28 2.0TDI 102 BMT EU6
reviewed by Anonymous on 16 May 2021
1
Tax/Insurance/Warranty costs
1
Cost of maintenance and repairs
1
Experience at the dealership
1
How you rate the manufacturer
Overpriced unreliable vans
I have owned many vans, mainly cheaper alternatives to the T6. I bought the T6 from a main dealer at 1 year old and 12000 miles.
It broke down on day 1 and that set the tone for 9 months of miserable ownership. I'll be brief but I really would like to stop anyone having the grief I have had with mine!
- regular breakdowns due to EGR valve blockages despite running premium diesel at great expense
- atrocious customer service from both dealerships and VW customer service
- minor failures of components like rear door lock which then means time and money lost as van goes back to dealership
- climate control is rubbish, vague on a good day.
- cramped in the front
- a simple open / shut door test will convince you that these are not the premium brand construction you used to get, this sounds tinny
- paintwork is very bad for a van; chips easily and numerous imperfections

When the vans work they are very good to drive but no better than a transit. I have sold mine to get rid of the constant headache.
reviewed by scott newman on 8 March 2021
reviewed by peterposh on 9 September 2016
Write your review
About this van
| | |
| --- | --- |
| Price | £17,745–£34,540 |
| MPG | 34.0–49.6 mpg |
| Real MPG | 77.5% |
Just reviewed...