Citroen Nemo Multispace (2009 - 2015)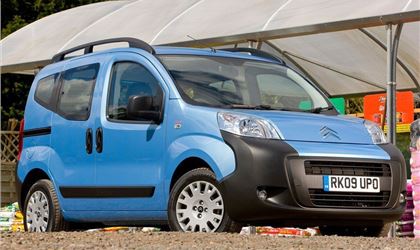 1.4 HDi Hatchback
reviewed by conor1 on 24 September 2013
5
Tax/Insurance/Warranty costs
5
Cost of maintenance and repairs
reliable, practical and fun to drive.
Our Citroen Nemo is not had any issues with reliability and has proved extremely practical changing from mass shopping trip van to people carrier with no effort. it appears to sip rather than burn fuel and rarely needs to visit the petrol pump(the fuel cap is un-intuitive if you need to use it though. the car is somewhat bumpy although after being crashed into and repaired this has subsided. the car can be sluggish if driven in higher gears at low revs. it has a habit of losing all its torque rapidly as the revs decrease. driven properly this doesn't cause any problems.
reviewed by Wee Williel on 15 February 2011
Write your review
About this van
Just reviewed...