Citroen Dispatch (2016 on)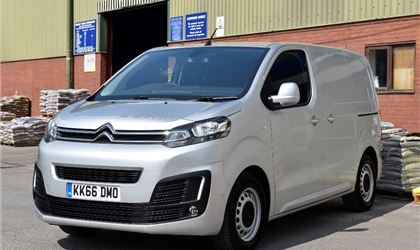 dispatch enterprise plus 2.0 hdi s/s
reviewed by gaswaves on 28 April 2019
5
Tax/Insurance/Warranty costs
5
Cost of maintenance and repairs
5
Experience at the dealership
4
How you rate the manufacturer
400 miles on it now
Washed and polished it, you cannot lift the front wiper without it catching on the bonnet - bad design. The paintwork is very poor quality and where it doesn't show its primer only in yellow, looks really bad when you open the black bonnet and under it is the primer, same on the roof rack bits, inner rear doors not even a polished finish. Polishing around the front doors isn't easy either.

The pop bottle holders are on the dash and in the sun, not good in hot weather. Rear load rattles and you can hear it through the standard bulkhead, should be the insulated optional one as standard.

Gets on your nerves that you have to ask the hands free Bluetooth to ring people twice.

Glove box far too small and opens the wrong way with a useless space below it that's unusable at all.
Miss the leather steering wheel and gear knob that should be standard on the top spec model - same with the missing front mud flaps.

If Fords engine reliability and the fact that town driving clogs the fords dpf (unless you buy at source a pre heater) - and having previously owned the limited custom then I would buy the ford instead as all round quality is far superior, although the citroens engine is quieter and gives 8mpg more (24 compared to 32 around town).
reviewed by gaswaves on 1 April 2019
Write your review
About this van
Just reviewed...