Tomorrow's World: Why smart vans and mobile offices are the future
There was a time when the phrase "mobile office" meant a leaky old portacabin or wooden shed on a building site. Today, however, the phrase applies to modern vans. 
The Nissan e-NV200 WorkSpace is perhaps the best example of how the humble van can be transformed into a mobile office. Produced as a concept vehicle, in partnership with UK-based design workshop Studio Hardie, it shows how the smart vans of the future will make it easier to work remotely, stay in touch with the office and make a brew...
Top 10 tips to save money on your insurance | Should you buy, hire or lease a new van?
Click through the gallery below to see why smart vans and mobile offices are the future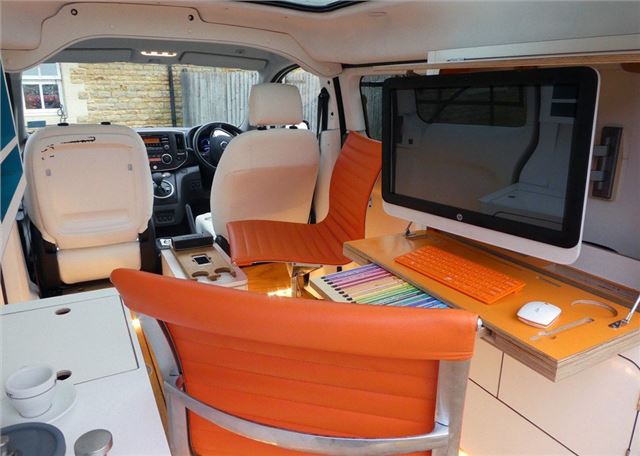 1


The office on wheels
Many modern vans boast 'mobile office' capabilities, but the e-NV200 WorkSpace takes this a step further with its built-in desk, office chairs, computer and wifi making it easy to work remotely. Obviously, few office workers are going to sit in the back of a van, from 9-5, but the concept has much more significance for engineers, electricians and industrial technicians. 
For example, smart vans will allow electricians to use wireless connectivity to perform diagnostic tests without having to get out of their vehicle. Engineers will also be able to check emails and stay in touch with the office. Bespoke vans, with built-in tech, are already in use by large broadband suppliers and power companies, but in the future all vans will boast this tech as standard. 
Comments