Camper van finance advice and deals
In-depth and impartial advice to getting the best finance deal on a new camper van. From cheap PCP deals to the best bank loan rates, our guide will help you make the most informed decision when it comes to funding your camper van purchase. 
In this guide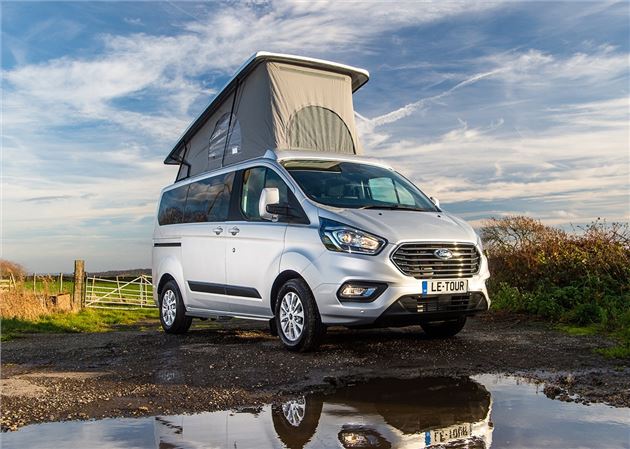 Whether it's a family holiday home-on-wheels or a retirement treat, taking the plunge with a new camper van should be a fun and exciting experience. However, while it may seem easy to choose and spec the van of your dreams, determining how to pay for it can be something of a thorny issue.  
This camper van finance guide outlines the different options available so you can make the best camper van purchase decision, based on your personal circumstances.
Buying a new camper van: Your financial options
1
Personal Contract Purchase (PCP)
PCPs are more popular than ever, especially for big-ticket purchases like camper vans. PCP simply stands for personal contract purchase and in many ways it is similar to a hire purchase (HP), as you pay a deposit followed by a monthly payment.
There are some important differences, with the key one being your monthly payment is lower than with HP, because you are paying the cost of the depreciation over that period rather than the remaining cost of the vehicle.
The main upside of a PCP is that you can get the van you want with a relatively small initial outlay. Shop around and you can get low deposit deals, and as the monthly payment is generally lower than an equivalent HP agreement you can have the camper of your dreams for a relatively modest cost.
The other key benefit of a PCP is the flexibility. You can start off the agreement not knowing - or needing to know - if you intend to purchase the camper van outright at the end, and can make that decision at any point further down the line. You can also decide at the end that you want a new camper of the same model, or something completely different - the choice is yours.
When you reach the end of the PCP agreement you will not own the vehicle, but instead have three options; pay the final payment (often called a balloon payment), return the vehicle and walk away, or return the vehicle and start an agreement with a shiny new one. Usually there is some equity left in the vehicle, so its value is greater than the amount outstanding on the agreement, which is then used as your deposit.
Important: 
Always check the total amount payable, including the option to purchase price. Some PCPs will be lucrative with low monthly payments, but the overall cost could be significantly higher than buying with a bank loan or HP agreement. Many dealers and brokers earn commission on sales and sometimes this is built into the price of the van or into the APR rate on your finance. Don't sign anything until you've analysed the numbers to see how much you pay in total. 


Most PCP agreements have a yearly mileage limit (typically 10,000 miles) which could be restrictive if you plan to use your van to travel the length and breadth of the UK and beyond. Exceeding the mileage limit will leave you liable to penalty fee, which will effectively charge you for each additional mile covered. 
The van must be kept within the agreed condition stipulations. Like the mileage limit, this ensures the vehicle is worth a certain amount by the end of the PCP term - which is how the monthly payments are so cheap in the first place. Go outside these terms and you have to pay more penalties, so ask the dealer to explain (in writing) exactly what they mean by 'fair wear and tear'. 
Once the most common means of purchasing any new vehicle, hire purchase (HP) usually means paying a deposit up front, anything from zero (if you're lucky) to 30 per cent of the van's cost and then a monthly payment over a fixed term. 
One of the easier ways of obtaining consumer credit, HP is attractive because lenders will be less inclined to demand a gold standard credit history. You can also get the camper you want without having to find the money up front. You will also know what you'll pay over the fixed term.
As long as you keep the payments up the van will be yours at the end of the agreement and there are no restrictions on mileage or condition.
Important:
Unlike a personal loan, the hire purchase loan is secured against the van, so you won't own it until it's paid off in full. And if you can't afford the payments the finance company involved will recover the vehicle and sell it, potentially leaving you with nothing.
 
HP finance can sometimes be significantly more expensive than a personal loan. Always work out the total cost of the vehicle (including the deposit) to get a full understanding of how much you will be paying over the full term of the contract.
3
Personal Contract Hire (PCH)
A personal contract hire (PCH) is very similar to a PCP - just one letter of difference in fact - and the change from purchase to hire explains the difference.
Like PCP, the monthly payments are based on the vehicle's depreciation with you effectively covering loss. A PCH is strictly a hire agreement though - you cannot own the vehicle - and instead pay a deposit and then a flat monthly fee from two to five years.
Designed for people who want to enjoy the delights of a camper van, without the hassle of actually owning one, a PCH plan may also include servicing and road tax (VED) costs. And as long as the van is in good condition, you'll hand it back at the end of the plan without any additional cost. 
Important:
Long term hire agreements can be difficult and expensive to get out of, should your personal circumstances change. If you cannot make the payments, the lease provider may demand the majority of the outstanding balance in advance. So always ask about the exit strategy and associated costs before signing up to any hire plan. 


PCH contracts will not allow you to purchase the van at the end of the agreement. This means you have to hand the van back and will be charged for any damage or excess mileage the camper has experienced. Always ask for a written copy of the 'fair wear and tear' guidelines.  


PCH agreements tend to include some form of servicing plan as part of the package. Always ask about the details, because it isn't uncommon for some inclusive servicing packages' to be little more than a yearly oil change. And this will leave you liable to the costs for the majority of the dealer

maintenance

.


Planning to take your new camper van abroad? Some PCH plans will restrict trips out of the UK, without prior written approval. Always ask about foreign travel before signing on the dotted line. 
Buying a new camper van really doesn't get any simpler than a bank loan. Whether you're buying new or used, arranging the necessary finance elsewhere means you can shop around at your leisure to get the best deal and go armed with the readies to make a deal on the spot.
The days of getting a discount for cash are long gone, however, because dealers actually make money by selling you finance. But you still have the flexibility to buy when and from whom you want, without having to wait for any credit checks.
Bank loans tend to come in one of two forms: secured and unsecured. An unsecured loan will be judged on your credit history, while a secured loan will ask for some type of collateral (usually your house) and therefore may take longer to arrange.
Important: 
Make sure you calculate all of the associated costs of the van, and not just the monthly bank repayments. Some camper van drivers have their budgets stretched simply because they fail to factor in maintenance, road tax (VED) and servicing costs.


A long term bank loan will not provide instant cash. So start shoppnig for finance at least one month in advance. And remember, a loan may make it more difficult to obtain credit for something else, should you need it.
Buying Vs Leasing
Buying
The key benefit of owning your camper van is largely the same as having ownership of any other significant asset: it is yours to do with as you wish. You can modify it, live in it, tour the world or park it up on your drive - you have to satisfy no one other than yourself. That freedom goes hand-in-hand with the camper van experience, so it's a very appealing option for many people.
Depending on how you choose to finance your purchase, buying a camper van can also be the least costly means of having one on your driveway. Buying one with a bank loan means you take immediate ownership and can sell it at any time you wish, and you are also likely to get the best interest rate this way.
A hire purchase agreement can still be financially competitive, although you do not own the vehicle until the final payment is made. A PCP arrangement gives you some flexibility over the ownership, although if you do decide to buy at the end of the term this is generally the most expensive way of doing so.
Important: 
Owning the camper van means you are solely responsible for its upkeep. Unlike a lease arrangement, any problems with the vehicle will be your responsibility even if they are covered under warranty, and a service plan or servicing will be your responsibility.


Do not underestimate the financial commitment. This can be slightly mitigated if you use a bank loan to finance the purchase, but if you choose a hire purchase or PCP you are committed to the agreement until it is complete or you have paid two-thirds of the total amount payable. If you get into financial difficulties you will have to speak to the finance provider in order to come to an arrangement; simply handing back the vehicle is only an option under certain circumstances.
Leasing
The major benefit of choosing a lease over outright purchase is that part of the responsibility of ownership is passed on; depending on the deal which may include maintenance, if you have any problems with the vehicle you can go back to the leasing company and ask them to resolve the issue. You can also forget about depreciation; although an element of the cost will be factored into your monthly payment, ultimately it doesn't matter if the vehicle depreciates more or less heavily than expected.
Another key benefit of a lease deal is that you can fix the payments and the term of your lease to suit your requirements. Leases are usually available for periods of two to four years, and there is plenty of scope for shopping around to get a deal that suits you. A lease agreement also makes it a little easier to budget over the period, as your costs will be fixed.
Important: 
You are effectively renting the vehicle and you must abide by the terms of the agreement in respect of condition. Reasonable wear and tear is accounted for, but outside of this you will face financial penalties if the interior becomes damaged or soiled - this may be a particular issue if you want to travel with pets for example.


Mileage restrictions are part and parcel of all lease plans and they may restrict you from travelling as much as you wish with the camper van. Most lease deals will limit you to 10,000 miles a year and if you overrun this you will be liable to excess mileage charges when you hand the van back.


Remember, you are locked into the agreement for the duration. It is not possible to simply hand the vehicle back and walk away; if you do need to exit it will be down to the small print in the agreement and even if it is possible it will likely require a significant fee to be paid.
Which option is best for me?
It is crucial to look at your financial circumstances, how you plan to use the camper van and what you need it to do before you make any decisions. Choosing the best option is all about balancing costs against needs and wants, so deciding what is most important to you is half the battle - once you know what you need from your camper and your agreement it will be much easier to make the right call.
GAP insurance
Whether you're buying a camper van from a specialist converter or manufacturer approved dealer, you will undoubtedly be offered a huge array of add-ons that will promise to protect everything from the paintwork to the fabric of the seats and fold down bed.  
GAP insurance is an add-on that many camper van buyers dismiss without really thinking too much about. However, in the event of your new van being written-off, Guaranteed Asset Protection (to use its full title) may actually save you money.
In the most simple of terms, if you should suffer the unfortunate loss of your camper van or motorhome through an accident, theft or damage and your insurance company pays out, you will receive the market value of your vehicle at the time of loss.
That figure is highly likely to be less than what you originally paid or what is owed on finance or the cost of replacing it now - or possibly all three. GAP insurance is an insurance policy that will cover the shortfall between those figures.
Of course, the likelihood of your vehicle being written-off is low, but it always pays to be clued up about GAP insurance before setting foot in a dealership.
Click here to read the Honest John Vans guide to GAP Insurance
What to do if something goes wrong
If you have to make a complaint it is important to be methodical, make your case clearly, remain calm and back up your query with as much relevant evidence as is possible.
Take some time to collect all the information you have and go through it carefully. Written evidence is best, whether it is paperwork or emails, but if phonecalls or face-to-face conversations are an important part make a careful note of who you spoke to and when; if you used a mobile phone you can search back through the call history and note times, dates and call lengths.
Put your complaint in writing and send it via recorded delivery to the dealer principal, as this requires a response and cannot legally be ignored. Be sure to make your points firmly but without emotion or unfair accusations, as this will make a defensive response more likely. 
If you are unsatisfied with the response, you have the right to respond and take it to a higher level. But if this line of pursuit fails you can go to the Citizen's Advice Bureau for further guidance. You may also wish to take your complaint to the Financial Ombudsman, who can investigate on your behalf and have the power to adjudicate.
Whatever the reason may be for late payments, the most important thing to do is contact the finance provider as soon as possible; they have an obligation to assist you if you are experiencing financial difficulties. If you attempt to ignore the problem it will inevitably end in the vehicle being repossessed and your credit score taking a huge hit.
If you are in danger of missing a payment (or have missed one or more already) contact the provider and explain your circumstances. If it is a temporary situation the financial company may be able to provide a payment holiday for two or three months. They may be able to lower your payments for a short period in a temporary arrangement so you can make up the difference later.
If your circumstances are likely to stay the same and you will not be able to afford the vehicle at all, you have a number of options. If you have paid 50 per cent or more of the total amount owed when you first bought the vehicle (this total will be in your documentation) then you have the right to return the vehicle under voluntary termination. You can do this and owe nothing more and without damaging your credit rating, although this option may make it more difficult to obtain vehicle finance in the future. The van must be in good condition for you to take advantage of this option and the mileage must also be within the agreed limits. 
If voluntary termination is not an option you should contact the company and explain that you are experiencing long-term financial difficulties that will make it difficult for you to complete the current terms. Depending on your circumstances and how they may change in the future they may be able to help with a payment plan or even rearrange your finance with a new agreement over a longer term to reduce the monthly payment.
3
Mis-sold camper van finance
Whatever kind of camper van you buy, the seller has a number of responsibilities they must adhere to if they are selling a financial product.
Unless you have obtained a separate bank loan to fund the purchase, your finance agreement is tied into the vehicle. That means the seller has an obligation to sell you a financial product that is suitable for your needs and circumstances, explain all the risks involved and give you the right advice. If they have failed to do so, it may constitute mis-selling.
If you believe this may have happened to you, it is imperative that you act quickly. Gather all the relevant paperwork and any email trails you have and contact the dealership and the finance provider. You should have a 30-day cooling-off period, so if you are within this timeframe you should be in a position to cancel. If not, you will have to pursue your query as a complaint.
Before you sign the dotted line, make these four basic checks
How much will you actually be paying for the van?
Work out how much you will pay for the van in total. Be sure to add the interest (APR), along with any admin and arrangement fees. This will give you a full picture of the whole purchase/lease cost of the van and allow you to evaluate your options. For example, you might get a better deal by taking out a bank loan. Or, if you plan to change the van every two/three years, you might be better with a lease. You can only work this out, however, by understanding the total sums of money involved.
What is the 'wear and tear' policy?
Almost all PCP and PCH agreements have a 'fair wear and tear' policy, which outlines costs and fees that are enforced against any vehicle damage. It is always wise to have a full understand of these costs, as they can vary greatly from one financial provider to the next. For example, some might see a damaged cupboard and scuffed flooring as normal wear, while others might demand £700 to put it right. Obtain a copy of the agreement read it thoroughly – it might save you a small fortune in the long-run.
What's the mileage limit?
In addition to 'wear and tear', financial providers will enforce strict mileage limits to protect the residual value of the vehicle. As a result, it's vital to understand how far you plan to travel each year with your new pride and joy. Some financial providers may increase the mileage limit under request, to close the deal. Other will stick to their guns and insist on expensive excess mileage fees. The last thing you want is to be paying for a camper van that's stuck on your driveway for most of the summer because you've hit the limit. Work out your mileage and shop for financial deals that match accordingly.
What's included in the service agreement?
There is a difference between a service and full maintenance agreement; the former only covers for the intermittent service as and when required and may not cover for other wear and tear, such as replacement brake discs or tyres. Ask for a complete breakdown of the servicing deal and ask the dealer to stipulate what is/isn't included.
Ask HJ
What's a cheaper alternative to a Volkswagen California?
I've been looking at Volkswagen camper vans, but can't justify the cost. Are there any decent alternatives? I don't need the sink etc, just a pop up top and bed. Petrol might not be a bad idea given the current concern about increased taxes/ restrictions on diesel?
If you plan to use the camper van for long distance travels then diesel will still be your best bet. Petrol campers are relatively rare (and thirsty on fuel), while LPG vans are subject to a wide range of restrictions when it comes to travelling abroad - Euro Tunnel refuses to carry any LPG campers. If the Volkswagen California is proving too expensive, something like a Wellhouse conversion of the Hyundai i800 or Ford Transit Custom might be more affordable. There are lots on the used market, or you can buy them new from Wellhouse direct. For all of our camper van buying advice, see: https://vans.honestjohn.co.uk/mpvs-and-camper-vans/how-to-buy-a-used-camper-van/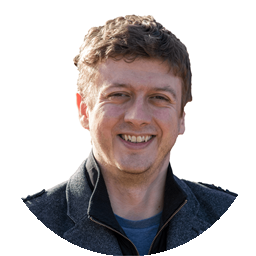 More Questions
Ask HJ
I'd like a small automatic campervan - does such a thing exist?
I'd like a smallish automatic campervan. What would recommend? I'd prefer it to be quiet over performance.
How small do you want to go? You can get a car-based camper like the SsangYong Turismo Tourist with an automatic gearbox: https://vans.honestjohn.co.uk/van-news/new-vans/2017-10/driven-ssangyong-turismo-tourist-camper-car/ Step up from there and you go into medium size vans, with the Ford Wellhouse Terrier 2: https://vans.honestjohn.co.uk/van-reviews/ford/wellhouse-terrier-2-2017/ and the Volkswagen California: https://vans.honestjohn.co.uk/van-reviews/volkswagen/california-t6-2015/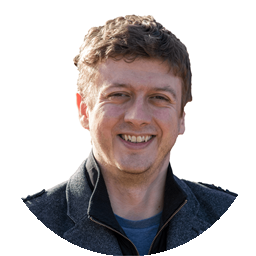 More Questions
Further buying help
Useful links
* Sometimes we show a link with a * next to it. It means that it is an affiliate link and as a result helps HonestJohn.co.uk stay free to use. It's tracked to us and if you go through it, it can sometimes result in a payment or benefit to the site.
Save 12% on GAP Insurance
Use HJ21 to save on an ALA policy
See offer