ULEZ van checker - Will you have to pay the low emissions charge?
Honest John's Ultra Low Emissions Zone (ULEZ) tool allows you to check that your vehicle conforms to ULEZ standards. If your van meets the standards, you'll be able to travel in the ULEZ without paying the charge.
How to avoid the ULEZ fee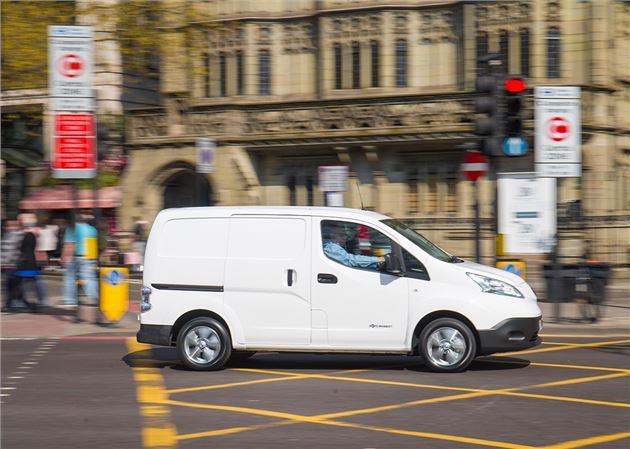 What is the Ultra Low Emissions Zone? 
The Ultra Low Emissions Zone (ULEZ) was introduced in London on 8 April 2019, and is the first major clean air initiative to be launched in the UK. The current zone covers all areas inside the A406 North Circular and A205 South Circular roads. The ULEZ zone will expand to cover all London boroughs, and cover the same area as the current LEZ, from 29 August 2023.
The ULEZ regulations mean that if you drive a van that weighs up to and including 3.5 tonnes, or a minibus that weighs up to and including 5 tonnes, that doesn't comply with the Euro 6 emissions standard you have to pay a £12.50 daily charge on top of the existing £15 Congestion Charge. 
The ULEZ operates from 00:01 until midnight every day, so if you're caught driving at 00:01 the following day, you'll be subject to paying the charge twice. The only day this doesn't apply is Christmas day. The penalty charge if you don't pay up is £180, although this is reduced to £90 if paid within 14 days.
The ULEZ aims to combat a tide of premature deaths in the capital that have been linked to poor air quality.
ULEZ - Check your vehicle
Use our ULEZ checker to find out if your van or pick-up is subject to ULEZ charges. Simply enter your vehicle registration (number plate) into the Honest John ULEZ checker to see if you will have to pay to enter the London Ultra Low Emission Zone.

Please note: Vehicle data for the ULEZ checker is sourced from Transport for London (TfL) and ULEZ standards are based on the declared emissions of the vehicle and not the age.
What does the ULEZ cover?
When it was introduced, the Ultra Low Emissions Zone covered the same area as the Congestion Charge Zone. However on 25 October 2021, its border expanded to include every London borough within the North and South Circular roads. The ULEZ expands again on 29 August 2023 to cover a much greater area of London, reaching - but not including - the M25 in some places, and including the current LEZ.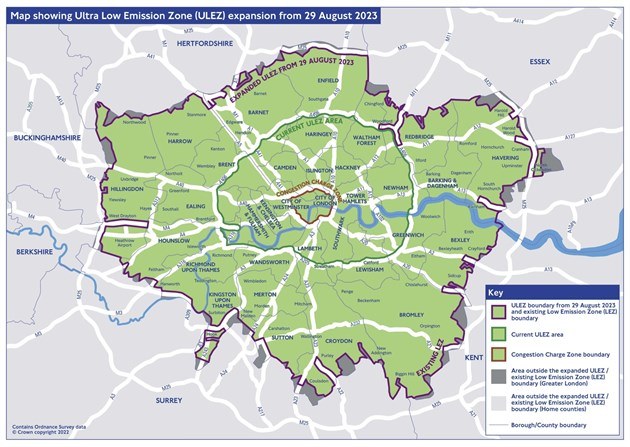 Which vans and pick-ups are exempt from ULEZ fees
The Ultra Low Emissions Zone standards are based on the declared emissions of the vehicle and not the age. This means some older vans and pick-ups with exceptionally low emissions for particulate matter (PM) and nitrogen oxides (NOx), are exempt from ULEZ charging.
All new diesel vans sold from September 2016 should meet the Euro 6 standard, while all new petrol vans registered with the DVLA from January 2006 should meet the Euro 4 standard. Vehicle owners should be able to see the declared Euro emission rating on the V5C (logbook) in section D2. 
| | | |
| --- | --- | --- |
| Fuel | Emissions standard | Age of vehicle |
| Diesel | Euro 6 | Registered after September 2016 |
| Petrol | Euro 4 | Registered after January 2006 |
How do I pay the fee, and what happens if I forget? 
You can pay the £12.50 daily ULEZ fee online, or by setting up Auto Pay, which has no registration or renewal fees. If you already have Auto Pay set up, then you don't need to do anything. You can also pay using the official TfL Pay to drive in London app, which is free and available from both the Apple App Store and Google Play Store.
You can also pay by phone in the UK, by calling 0343 222 2222.
If the van doesn't meet the ULEZ standards, and the daily charge is not paid, a penalty charge of £180 will be issued to the registered keeper of the van. This will be reduced to £90 if paid within 14 days.
The £15 Congestion Charge remains separate and is in force in central London from 7am to 6pm Monday-Friday and 12pm to 6pm Sat-Sun and bank holidays. It applies everyday except 25 December (Christmas Day) and 1 January (New Year's Day bank holiday) inclusive.
How will Transport for London know if I've paid or not?
Like the Congestion Charge, the ULEZ is monitored with ANPR (automatic numberplate recognition) cameras. Each time you enter and leave the zone, it is logged.
ULEZ discounts
There are some exemptions from paying the Ultra Low Emissions Zone charge. Vehicles that fall under the disabled tax class have until October 2025 to update their vehicles to be Euro 6 compliant and charities have been given until October 2023. 
How do the ULEZ rules affect Taxis?
London-licensed taxis are exempt from ULEZ charges. Older, more polluting taxis are subject to a 12 year age limit, with newer, cleaner taxis extended to 15 years.
However, to ensure the taxi fleet contributes to London's cleaner air agenda, since January 2018, all taxis presented for licensing for the first time in London need to be zero emission capable and emit no more than 50g/km CO2, with a minimum 30 mile zero emission range. This means new diesels no longer qualify for a licence.
Transport for London and the Government have a grant in place to help taxi drivers buy a new, cleaner vehicle. The grant will pay 20 per cent towards the purchase price, up to a maximum of £7500. The grant is deducted from the price of the vehicle at the point of sale by the dealership. 
Claim up to £9500 under the ULEZ scrappage scheme
As part of the ULEZ project, the mayor announced a £110m scrappage scheme to encourage van users to switch to cleaner, newer models.
For van and minibus drivers, the scrappage scheme is open to micro businesses with up to 10 employees, sole traders and registered charities with a registered address within the 32 London boroughs or the City of London (Greater London Area).
The van and minibus scrappage scheme offers six options:
Scrap a van - £5,000
Scrap a minibus - £7,000
Retrofit a van - £5,000
Retrofit a minibus - £5,000
Scrap a van and replace with an electric van - £7,500
Scrap a minibus and replace with an electric minibus - £9,500
What criteria does the old van or minibus have to meet?
The vehicle that you intend to scrap must be a van, up to and including 3.5 tonnes, or a minibus up to and including 5 tonnes. It has to be registered to an eligible organisation for more than 12 calendar months before the start of the scrappage scheme on 30 January 2023.
The vehicle must also be registered with the DVLA in the name of the business, sole trader or charity, certified with valid road tax and MOT, and - of course - not be compliant with the ULEZ restrictions.
What can I replace it with?
The replacement vehicle must be fully electric, purchased or on a hire/lease contract that is at least two years long, and be of the same body type as the vehicle that you scrapped.
Ask HJ
How can a Euro5 diesel van be ULEZ compliant?
I'm considering buying a 2016 Renault Trafic S127 Energy dCi panel van (66 Plate) and have checked online with Transport for London's ULEZ Checker and it seems to be compliant. The problem is that I understand the van has a Euro5 engine (not Euro6) which has worried me in case I discover long-term that it's not compliant at all. Can you shed light on why this particular model is 'ULEZ friendly" even though it has a Euro5 engine?
The ULEZ rules are based on the declared emissions of the vehicle, rather than the age. However, with the ULEZ due to be expanded to the north and south circular in 2021 and drivers being charged £12.50 (on top of the Congestion Charge), you're right to be concerned. Given you're in the market for a 2016 van, I'd strongly recommend choosing a Euro6 model (that was registered after September 2016). It won't cost you a great deal more to purchase but will provide peace of mind and protect you from any future changes in TfL's emission rules. For more information on the ULEZ (and to check if a van has to pay or not) see: https://vans.honestjohn.co.uk/ulez-van-checker-will-you-have-to-pay-the-low-emissions-charge/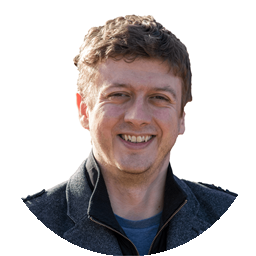 More Questions
Ask HJ
Do I need to get a new van to comply with Euro6?
I am trying to understand the whole discussion about ULEZ and Euro 6. I currently drive an LDV 400 Convoy TD with side windows and three seats. Now I understand that whether I like it or not I must replace my van. I am disabled and need a similar van to continue to enjoy as much independence as I can. I am desperately looking around for a second hand Ford Transit 350 with side windows and three seats. I have considered looking at minibuses and removing all the passenger rear seats. I only drive 3000 miles a year. Should I ditch the purchasing of a diesel van and not worry about a Euro6 and go for a petrol one instead? Based on my annual mileage would a petrol Ford Transit 350 be 'as economical to run' as an equivalent diesel?
The first thing I would point out is that you don't necessarily have to get rid of your van. You can still use it in London but will have to pay a daily fee to do so. If you don't use your van every day - and can afford the £12.50 charge - you might be better sticking with what you've got rather than paying thousands for a new one. Otherwise you'll need to swap it for something with a petrol engine as your annual mileage is not enough for a modern diesel. You could consider a petrol, window version of the Berlingo (it has three seats in the front): https://vans.honestjohn.co.uk/van-reviews/citroen/berlingo-2008/ Or its sister van, the petrol Peugeot Partner: https://vans.honestjohn.co.uk/van-reviews/peugeot/partner-2008/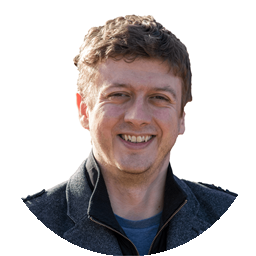 More Questions
Save 12% on GAP Insurance
Use HJ21 to save on an ALA policy
See offer