How to buy a new van
Everything you need to get a great deal on a large or small new van for your business.
Van buying advice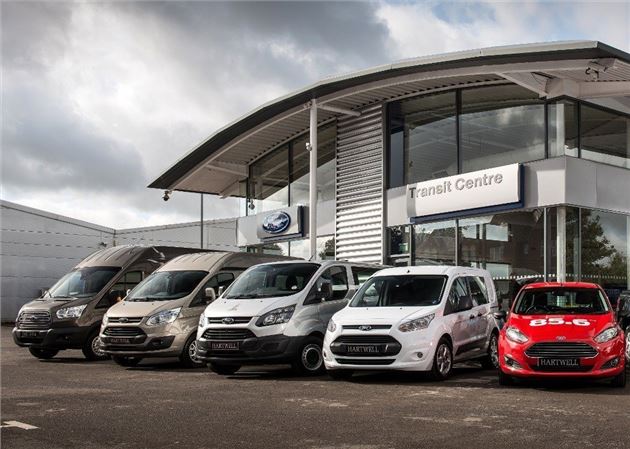 Buying a large or small van from an approved dealer is perhaps one of the easiest ways to get a new vehicle that matches your business needs. Not only will you get a factory-fresh van or pick-up that's been built to your exact specification, but you'll also be provided with a full manufacturer-backed warranty for three, four or five years.
If you are a good negotiator the dealer might knock up to 10 per cent off the list price. And playing one van dealer off against another is the oldest and most effective trick in the book. However, if they refuse to budge on price, then it's always prudent to ask for some extras to be thrown in for free. It's not uncommon for servicing packages, roof racking or an upgrade in van spec to be included (at no extra cost) by an eager salesperson who is keen to close a deal.
Obviously, never lose sight of the fact that you want a new van for the lowest possible price. Always be firm but polite with the salesperson because their objective will be to sell for the list price and earn a healthy commission. 
Petrol, diesel or electric - which is the best fuel type for your next van?
There was a time when buying a new van was simple and diesel. However, the trusty old diesel van has experienced something of a public relations nightmare in recent years, with much of the world's air quality problems being levelled squarely at the doors of van drivers.
Diesel isn't likely to disappear from vans for sale anytime soon, but petrol and electric are becoming increasingly popular. Click the tags below to see the pros and cons of buying a new van with petrol, diesel or electric power. 
In spite of the negative publicity over harmful emissions, the benefits of diesel vans are hard to ignore. Not only is a diesel van more efficient than a petrol equivalent, but it also provides more torque for moving heavy loads and towing. Take the Citroen Berlingo, for example; it's comfortable, spacious and returns a claimed 67mpg. What's more, its 1.6 diesel engine is packed with low gear pull that makes the van perfect for shifting one-tonne payloads.
Important:
Vehicle emissions are a hot political potato at the moment, with health groups lobbying the Government over air quality. Diesels are among the worst offenders, emitting nitrogen dioxide (NOx) and particulate matter (PM) that are linked to a wide range of health problems, including heart disease and cancer. The problem is so great that in London alone diesel emissions are linked to 10,000 premature deaths every year.
Another issue lies with a small device that's fitted to the exhaust of all new diesel vans - a diesel particulate filter (DPF). If you're unfamiliar with the DPF then let us recap: it is a small device that sits in the tailpipe and traps harmful diesel particles (like PM) being released into the atmosphere. Once trapped, the particles are superheated and burned off during the DPF's regeneration cycle.
However, the regeneration cycle needs at least 15 miles to complete. And if it doesn't get enough miles to regenerate the DPF clogs up and eventually stops working. The costs to replace a DPF can span from a few hundred to a few thousand pounds, which means modern diesel vans are no longer suitable for those who only cover short distances. 
Petrol-powered vans have come a long way over the past few years, with many getting closer to the torque and payload ratings of their diesel counterparts, which is good news for city-based drivers who don't cover enough miles to justify a modern diesel.
For example, Ford offers both the short and long wheelbase versions of the Ford Transit Connect with the 100PS 1.0-litre EcoBoost petrol engine, while older vans for sale (built from 2014 - 2016) can also be found with the more powerful 1.6-litre EcoBoost with 150PS. The 100PS will produce 170Nm of torque and also shift up to 693kg of payload. Official economy ratings are also good, exceeding 50mpg.
Important: 
Petrol vans don't have as much torque as a diesel, which means they can feel quite sluggish when fully laden. The running costs are also much higher and turbocharged petrol engines are known to struggle to get anywhere near their official fuel economy ratings when pulling a van that's packed with people, tools and materials.
According to research from the Freight Transport Association, around a third of vans on the road never do more than 80 miles in a day and this makes the electric van – with a typical range of 100 miles – a viable workhorse for small businesses. As well as helping the environment, an electric van can also save money with fuel costs starting from 4p-per-mile. Servicing is also cheaper due to fact the van doesn't use a clutch, gearbox or combustion engine. And you'll avoid a bunch of other bills too, like road tax, congestion charging and clean air zone fees.
In the UK there are more than 5000 charging points and many are 'rapid' chargers, capable of juicing the battery to 80 per cent from flat in 30 minutes. Most are found in cities, although there are some rapid chargers in rural towns. And there's the good old home socket, of course, which is where most will find their power, overnight, Depending on the amp rating of the supply, charging can take between four and 12 hours.
One of the drawbacks of buying an electric van is the cost. Even a relatively small one can set you back over £20,000. That's why the Government introduced a grant scheme, which allows builders to claim back 20 per cent of the cost of the van, up to a maximum of £8000. And that's before you've spoken to your accountant about claiming any of the VAT back.
The amount of your grant will automatically be deducted from the price of the van when you buy it. The dealership will complete the paperwork, so there are no application forms for you to fill in, but you may be asked to complete a short questionnaire.
Important: 
Obviously, electric vans are not for everyone. Most have a range of around 100 miles and this is very dependent how the van is driven. As with petrol or diesel, the van's maximum range will drop if you carry huge loads or drive it hard. On-street charging points are also in high demand - this means it can be difficult to find a space to park your van and top up its charge during the working day. 
Part-exchange your existing van
If you are buying a new van then you may be considering a trade-in for your old vehicle. After all, part-exchange is a fast and simple way to sell your existing van. However, while this removes the stress and hassle of selling your vehicle privately, it might also leave you short-changed.
Always take time to work out the value of your existing van. This can be done by checking online adverts to see how similar models are priced. You can also use specialist free van pricing services, like Price Any Van and Honest Used Van Prices, to get a better understanding of your vehicle's worth.  
If you decide to part-exchange your van then never lose sight of the overall cost of the deal. For example, a dealer selling a new Ford at £25,000 may offer £5000 for the part-exchange and no discount on the new van, which means the overall cost is £20,000. However, another dealer with a similar van may offer a £2000 discount and a £4000 part-exchange. This means the overall cost is cheaper at £19,000, despite the fact that the trade-in value is less.
If the trade-in value is too low and you already have the deposit for the new vehicle then it might make more financial sense to sell you existing van privately. 
Save money with a van broker
If you do not have a van to part-exchange or plan to sell it privately then a van broker might be a quick and easy route into a new commercial vehicle.  
Brokers do the legwork for you, making deals with UK van dealers that enable them to obtain high volume discounts from manufacturers. Or they simply broker unsold stock. You can't always get every model in every colour via a broker. And discounts are always best for vans in stock.
Sometimes approved dealers will cut prices to make a monthly target and this is where brokers step in. We've seen as much as £5000 off a new Ford Transit Connect, but the choices of colour, spec and engine power will be limited to the vehicles the van broker specialises in.
How to get a great deal on a new van or pick-up
Armed with the right knowledge, you can bargain hard and get a great vehicle for an affordable price. Here are our top 10 tips for getting a great deal. 
Yes, we know it sounds obvious, but before you do anything, take some time to work out what you need from the vehicle. Do you need lots of carrying capacity and a powerful engine for towing, or will something compact and economical fit the bill?
If you need to carry specific materials, tools or equipment, work out the measurements and weights so you can ensure that the new van will meet the length, width and payload requirements. And make a note of the width between the rear wheel arches, as this will be listed separately and be narrower than the general load width.
If you need help shortlisting vehicles for your business or personal needs, try the Honest John Vans Chooser
2
Work out your budget....and stick to it
The cost of motoring can be real drag on your profits, so it's important not just to look at the price of the van itself, but also how much it will cost to run over the medium and long term.
If you're funding the van with monthly payments (as do most buyers) then you'll need to add fuel, tax and insurance to your budget. This isn't too complicated, but requires thought and planning – and the willingness to stick to your budget.
Real MPG makes it easy to see how much fuel a van will use on the road. You can also use the MoT Files to see the pass and failure rates for every make and model of van and pick-up in the UK.
Having a van to part exchange adds a layer of complication to the buying process and while it's important to research and know the part-exchange value of your van, you should always think about its valuation in the context of the deal. We'd recommend establishing the price (including any discounts) of the new van with the salesperson before you speak about part-exchanging your current vehicle.
A dealer may offset a high part exchange value against a smaller discount for the new van, so try to think in terms of what you'll ultimately be paying. You can always sell privately if you don't think the dealer's offer for your existing van is good enough.
When you need a new van, there are many decisions to be made, but prime among these will be how you pay for it. The traditional route of buying the van outright with cash or a bank loan has long been supplemented with two more versatile and lower cost options - contract hire and leasing.
Which method of paying for your next van will depend to a great deal on the size of your business, usage and plans for the future. Thankfully you can compare all of the options (and the latest bank loan rates) with our cheap van finance guide, found here.
If you are financing your new van with a leasing agreement then you will be required to abide by the terms and conditions or face financial penalties. Most leasing deals feature some form of mileage limit for the period of the hire, with a surcharge of a few pence applied for every mile over the agreed figure, something which could restrict the operation of your business or add a significant cost if you exceed the agreed limit.
It's also important to understand that you will be locked into the agreement. If your circumstances change and you no longer need the van or cannot afford the monthly payments then there will be a cost involved to exit the contract early.
Never lose sight of the fact that you want a new van for the lowest possible price. Always be firm but polite with the salesperson, because their objective will be to sell for the list price and earn a healthy commission. Never be fooled by a typical "you must buy right now or the deal is off" shtick. A deal will always be available, even if they imply that it will be withdrawn at a moment's notice. 
Don't be afraid to push for some optional extras be thrown in for free eithe. Air con, load area panelling and navigation are often included for free by eager salespeople who sense a sale is near.  
It's important to note that some new vans are advertised without VAT. And this means you may have to pay 20 per cent on top of the price you thought you originally had to pay. 
VAT paid on light commercial vehicles can only be reclaimed if your business is VAT registered. However, if the van is also used privately, the business can only reclaim the amount of VAT that's proportional to business use. For example, a van that is in private use 50 per cent of the time, can only have half of the VAT reclaimed. VAT can also be reclaimed on leased commercial vehicles, subject to the same conditions for business use.
8
Check the service agreement
Is the van sold with a service agreement? Or is the salesperson offering a money-saving package, to cover future maintenance and servicing costs for the next two or three years?
There is a difference between a service and full maintenance agreement; the former only covers for the intermittent service as and when required and may not cover for other wear and tear, such as replacement brake discs or tyres.
9
Off-the-shelf conversions
Many van manufacturers will provide off-the-shelf factory conversions. This means you can get a Luton, tipper, dropside or low loader direct from the van dealer.
Of course, if you do not want a factory-fitted conversion then you can simply order a basic chassis cab and arrange for a custom body to be fitted by a third-party. Most van manufacturers will have a list of approved converters who can work on the vehicle without invalidating its manufacturer-backed warranty. 
We know it's a cliché, but always read the small print. These are the terms and conditions you are legally bound to for buying the vehicle and it isn't unknown for hidden costs – delivery, registration, fuel – to be added here.
Make sure any extras or discounts promised by the salesperson are included in the documentation, otherwise you'll have a hard task to prove their inclusion at a later date. Likewise, if you are paying for the van via finance, make sure the monthly payments and fees are listed and as agreed. If you're not happy with anything listed in the small print - or the monthly payments are different - then don't sign. 
Save ££££s with a pre-reg van
Approved dealers will offer a number of large and small new vans for sale on a pre-reg basis, which will provide huge savings – up to 30 per cent on some models - compared to a factory-built van.
Pre-reg vehicles are usually advertised as "ex demo" or "delivery mileage" vans. They are effectively vans that the dealer has registered to take advantage of a bonus payment from the manufacturer for meeting a sales target.
These vans are new, in the sense that it looks and feels that way, with 10, 50 or 200 miles on the clock, but the log book will show the dealer as the first owner, or registered keeper. 
You might not be able to find your preferred choice of engine, equipment grade, colour or options, but you should be able to find a pre-registered model that gets very close to the specification you want among the most popular vans for sale, and it will almost feel as good as configuring the vehicle yourself. Especially when you think of the money you will have saved compared with specifying your own van.
Important:
Do your homework before you start searching for a pre-reg van. A quick look at van manufacturer websites will give you an idea of typical pricing, but some dealers will offer cash incentives when buying outright, or deposit contributions on finance. Work out the total costs for the vehicle. A pre-registered van should be substantially lower than the best price you could get for buying an equivalent model when buying new.
The van's manufacturer warranty begins at the date of registration. This is nothing to worry about if the pre-registered vehicle is only a few weeks old, but some can be left in a holding area for months before being advertised for sale. You get the benefit of paying much less for the van than buying new, but you could be losing a substantial chunk of the warranty, which in most cases lasts for three years from the date of registration, although a few manufacturers have warranties of five years.
Vans and pick-ups for under £200 a month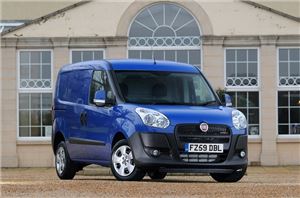 Doblo Cargo  1.3 MultiJet II 95PS Tecnico
What you pay: 
OTR price (excluding VAT) £17,750
Finance method: Hire purchase
Fiat deposit contribution: £5000
Customer Deposit: £4237
Monthly payment £200
Length of agreement 60 months
Annual mileage 10,000
Total payable by customer: £16,237
Isuzu D-Max Fury 
What you pay:
OTR price (excluding VAT): £22,499
Finance package: Contract hire
Advance payment: £1790
Monthly payment £199
Length of agreement 23 months
Annual mileage 8000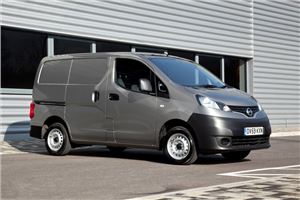 Nissan NV200 Acenta 1.5dci 90
The Nissan NV200 is being phased out in favour of the new NV250 in 2019, which means there are lots of offers on the outgoing van. This finance lease package on the top-spec Tekna starts at £159 per month and includes air con, 14-inch alloy wheels and cruise control. 
What you pay:
OTR price (excluding VAT): £17,210
Finance method: Finance lease
Advance payment: £1908
Monthly payment £159
Length of agreement 60 months
Annual mileage 10,000
Final payment: £3565
Click here to see the full list
Ask HJ
Which is best for someone self-employed - buying or leasing a van?
Which is best for someone self-employed - buying or leasing a van?
The decision to buy or lease a van very much depends on your personal circumstances. Most lease deals are limited to VAT-registered businesses only and will appear in your company accounts as a debt; however, it's important to note that the vehicle will have some restrictions in regards to annual mileage and your monthly payments will increase if interest rates go up. Buying a van is simpler in the sense there are no additional payments (unless you have taken out a loan, of course). You can also spec the van to match your business needs, but owning it leaves you liable for the depreciation and any mechanical problems that may develop if the vehicle is outside of its manufacturer warranty. For more details and advice on buying, hiring or leasing a new van, see: https://vans.honestjohn.co.uk/van-news/comment/buy-hire-or-lease-a-new-van/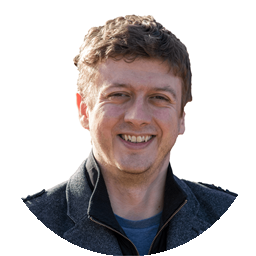 More Questions
Ask HJ
What's the best Euro 6 engine small van?
With new laws hitting the south circular in London I'm looking to buy a small van with a Euro 6 engine. What do you suggest?
If buying new, I'd recommend the latest Vauxhall Combo. It has some of the lowest fuel costs of any van in its class and will carry up to three Euro pallets. Payloads peak at 1050kg and you also get a load length of 3.4 metres (for carrying ladders, pipes and plank of wood) when you order the XL wheelbase and specify the FlexCargo load-through hatch. If buying used, I'd opt for the Euro6 version of the Ford Transit Connect. It will only carry two Euro pallets (weighing up to a 1000kg) compared to the three you can fit in the Combo, but is great to drive and extremely comfortable for long days behind the wheel.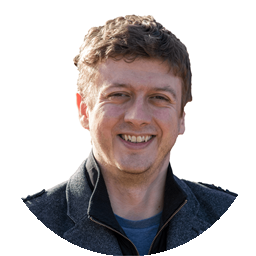 More Questions
Further buying advice
Useful links
Save 12% on GAP Insurance
Use HJ21 to save on an ALA policy
See offer