Cheap camper van insurance
The Honest John Vans insurance guide makes it easy to find cheap cover for a large or small camper van. From DIY vans to factory-built campers, our step-by-step guide will take you through the entire process of getting low cost insurance.
Camper van insurance help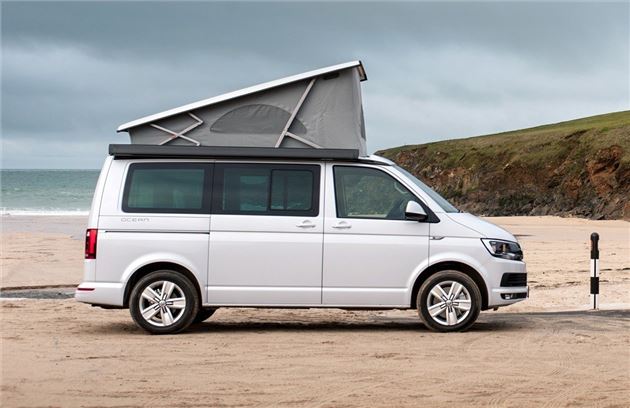 How to value your camper van for insurance
Getting insurance for your camper van or motorhome can be time-consuming, especially when it comes to the tricky aspect of valuation. However understanding its value is vital to getting the right level of cover for the best price.
Insurance policies function on the basis of providing cover in the event that your vehicle is damaged written-off or stolen. That makes the valuation of your vehicle an important element; not only because of the effect it has on your premium, but also ensuring the valuation accurately reflects the vehicle's value; too low and you may be short-changed in the event of a claim.
How do I get an accurate value for my camper van?
This may seem like an obvious point, but the first step to obtaining an accurate valuation is to know the vehicle inside and out. If you've bought the vehicle new then the price you paid is a starting point and the paperwork supplied with the vehicle should outline any specification details that may alter its value.
If you bought your vehicle second-hand you should already be familiar with the vehicle's paperwork and features, but if not you should set aside some time to look at any modifications and equipment that are non-standard.
Conversions, self-built campers and modified vehicles add a further layer of complication, but a useful starting point is to begin with a valuation of the base vehicle and add in the cost of changes and modifications, although it is important to note that even if the vehicle is brand-new, the cost of alterations will not be wholly reflected in the vehicle's value.
What about an agreed valuation?
One option to ensure a more accurate level of cover for your camper van or motorhome is to choose an insurer that can offer an agreed valuation. This can sometimes incur a small initial cost, but the result will be that your particular vehicle is assessed either by you supplying documents and information or an assessor, and this valuation will be shared with you ahead of accepting the policy and the premium.
It is worth noting that the agreed valuation may not be what you believe your vehicle is worth, but at the same time it may well be more than you can obtain from other insurers. If you are a member of a club you may be able to get a recommendation for an insurer that offers agreed valuations for your particular motorhome or camper.
Can I insure my camper van with the same company that covers my car?
Yes you can, but you may get cheaper deal and better cover by shopping around. This is down to the fact that most camper van polices are tailored to van and its usage. Do you plan to travel abroad or stay within the UK? Will your van be used all year round or do you plan to park it up and store it over the winter months? Are you a member of a club or camping organisation? This will all affect the premium design and cost. 
Can I use a comparison site to find the cheapest camper van insurance? 
It has never been easier to shop for low cost camper van insurance and many of the well-known comparison sites now cater for motorhome and camper van drivers. The most recognised online brands include Comparethemarket, GoCompare and Confused.com*.
Comparison sites are a great starting point to see how much it will generally cost to insure your van. It will also give you a good idea of what's included, along with voluntary excess. However, it's important to remember that not all insurance providers are listed on comparison sites. And you may get a better deal elsewherere.
You can get a quote for your camper van from Confused.com by visiting their website and filling in the relevant forms* - it'll compare deals from several insurance companies, which means you can choose the best deal for you at whatever time of day that suits. 
How much does insurance from Confused.com cost?
As with any insurance quote many factors influence the final figure, particularly with camper van insurance where the valuation of a vehicle can vary on its age and condition. The below examples are based on quotes on a 2003 Volkswagen California worth £15,000, with an annual mileage of 5000 miles and for fully comprehensive cover and a compulsory excess of £200.
Unlike some rival comparison sites, MoneySuperMarket does not offer direct comparisons from different camper van insurers.
Instead, MoneySuperMarket provides a list of recommended insurers that could provide quotes for a camper van policy. However, of the insurers listed, only one could provide a quote online; Performance Direct requested a call back in order to provide a quote while the other insurers listed would quote for static or touring caravans but not camper vans.
How much does insurance from MoneySuperMarket.com cost?
Below you can see the insurance quotes we obtained for a camper van for a driver aged 30, 40, 50 and 60, whilst keeping the rest of the information the same in order to illustrate the effect the driver's age has on the overall premium. Our quotes were based on a 2003 Volkswagen California worth £15,000, with an annual mileage of 5000 miles, for fully comprehensive cover and a compulsory excess of £200.
| | | | | | |
| --- | --- | --- | --- | --- | --- |
|   | Staveley Head Insurance | E & L Insurance | The Insurance Emporium | Performance Direct | Intasure |
| 30-year-old driver | £292* | N/A | N/A | N/A | N/A |
| 40-year-old driver | £211* | N/A | N/A | N/A | N/A |
| 50-year-old driver | £188* | N/A | N/A | N/A | N/A |
| 60-year-old driver | £223* | N/A | N/A | N/A | N/A |
Getting camper van insurance quotes from GoCompare is easy: simply visit the website and filling in the relevant forms. You will then be provided with a list of deals and offers from insurance companies.
How much does insurance from GoCompare.com cost?
Even though most camper vans will have a different pattern of usage compared to a normal car, with less commuting and more longer journeys - the age of the policyholder will still have a significant effect on the premium. As an example of this we obtained a number of quotes from GoCompare for drivers aged 30 - 60 years old, whilst keeping as much of the other information the same as possible.
The quotes are based on a 2003 Volkswagen California worth £15,000, with an annual mileage of 5,000 miles and for fully comprehensive cover and a compulsory excess of £200.
| | | | | | | |
| --- | --- | --- | --- | --- | --- | --- |
|   | Principle Insurance | Advance Saver | BG Insurance | Advance Regular | My Motorhome Insurance | Comfort Insurance |
| 30-year-old driver | | | | | £307 | £361 |
| 40-year-old driver | | | | | £398 | £334 |
| 50-year-old driver | | | N/A | | £308 | £294 |
| 60-year-old driver | | | | £256 | £308 | £281 |
How to use a broker to get a good insurance deal
Getting insurance for your camper van or motorhome may not be as easy as for a car, which is why you might want to consider using a broker to help you get a good deal.
What is an insurance broker?
Think of an insurance broker as acting like an insurance comparison website, just that there's a human being doing all the legwork instead of an algorithm. Your broker will contact a number of insurance providers in order to get you a competitive quote.
What are the pros of using an insurance broker?
Because you are dealing with a human rather than a computer, a broker can take some of the hassle out of getting a quote. Not all insurance providers will offer cover for motorhomes and camper vans, but you can stick to brokers that can source cover for these vehicles and save yourself some time.
In addition, a broker that deals with motorhomes and camper vans will understand the vagaries of this kind of vehicle, including the variations between models, what equipment you have fitted and how often it is used, all of which can affect the value and therefore the premium. Web forms rarely give you the space to add in all this kind of information but a good broker will know the right questions to ask.
Another advantage is that brokers are independent of any insurer and must abide by the terms of the British Insurance Brokers Association, so they are duty-bound to act in your interests and get you a good deal. There will always be a degree of leeway within those rules, but unlike an insurance agent they have the freedom to choose from a number of providers to get you the best deal.
What are the downsides of using an insurance broker?
It is important to remember that a broker is acting as a milddleman, and they get paid by taking a small part of the premium as a commission. This could mean you pay a little more than if you had found the same insurer yourself, but at the same time brokers frequently get access to better rates than the general public so it is not a certainty you could have done better yourself.
Another factor to keep in mind is that a broker will not compare prices between as many insurers as a price comparison would. Most brokers have on-going relationships with a few insurers who they will regularly contact in order to get a quote, so it is not impossible that you could beat their best price yourself.
How do I get the best price from a broker?
Firstly, make sure all the details you provide about your camper van and motorhome are accurate and realistic. Aside from the fact your policy may be invalidated if you provide incorrect information, make sure you pass on all the relevant information about your vehicle, what equipment is fitted to it and what your annual mileage will be. All of this information will affect your premium, so the more accurate the information you provide, the more accurate your quote will be.
In terms of reducing the cost of your insurance, storage and security can play a significant part, especially for this type of vehicle where it will be parked up for long periods of time. Investing in approved security systems is money well spent, but it is worth checking with your broker first for what systems get the best discount.
If you don't have a garage or driveway, consider renting one locally if you can, as this may cut your premium and help maintain the condition of your camper van too.
What is insurance excess?
The term insurance excess frequently applies to all kinds of insurance, whether it is motorhome, van insurance or even pet cover, although the meaning may not be immediately obvious. In simple terms, an insurance excess is an amount of money you agree to pay in the event of a claim, regardless of the amount of that claim.
When you get an insurance quote, whatever you are insuring, it is commonplace for the quote to include an excess amount, so that in the event of a claim you will have to pay this amount to the insurance company when you make a claim before they will make a payout to you if it is successful. Sometimes it is possible that your excess is deducted from your eventual payout, but this is at the discretion of the individual insurer.
What is a voluntary insurance excess?
Most insurance policies come with a compulsory excess; that is an excess amount that your policy must include. This amount will vary depending on your age, driving experience and claim history as well as what kind of motorhome or campervan you drive.
When you are building your quote with an insurer or comparing insurance quotes online, you may be able to specify a voluntary excess - this is an additional excess on top of the compulsory amount.
Although this might seem counterproductive, generally speaking the larger your excess is, the lower your overall quote is. So you may well be able to reduce your total premium by increasing the voluntary excess, thereby saving you money.
Of course, it is crucial to ensure that your excess is a manageable amount; if you were unfortunate enough to have two or more insurance claims in the same year, you do not want to leave yourself with an excess that you would not be able to pay. 
Can I claim back the cost of insurance excess?
If you are concerned about the cost of your excess, it is possible to take out another insurance policy that will pay out in the event of a claim that requires an excess to be paid. This can be a specific policy just to cover your vehicle insurance, or a comprehensive policy that covers a whole range of your policies. The advantage is that if you do have to make a claim you should avoid any outlay on your part, but the disadvantage is that it is another insurance policy that requires a premium to be paid, another claim to be completed should it be required and an additional cost for something that may even not be used.
How to get cheaper insurance via camper van clubs
If you own a camper van or motorhome that has a particular following, is rare or especially popular, there's is a good chance it has an owners' club too. If you've never been a member of an owners' club before, they vary in size and cost. But what is usually universal is that they allow fellow users to stay in touch, share tips and solutions for problem-solving, organise meet-ups and sometimes save you money.
How can I get motorhome insurance through an owners' club?
One of the most appealing benefits of joining an owners' club is getting a discount on your insurance. Many specialist insurance companies have links with owners' clubs, and although it usually requires you to be a member in order to benefit, it can result in a saving over the price you can achieve yourself. This is because the insurer can get additional clients through links with clubs, but the benefit for you is that you will be dealing with an insurer that is used to offering policies for your specific type of vehicle, and as a result may offer a substantial discount.
Can I get other types of insurance from owners' clubs?
The Camping and Caravanning Club has been around since 1901 and is the largest dedicated camping club in the world, so they know a thing or two about leisure holidays. The good news for you is that they have strong links with a group of insurers across all aspects of holiday insurance. As well as being able to help you with breakdown, motorhome and campervan insurance.
They can also help with trailer tent insurance, boat insurance, foreign travel insurance and a complete warranty plan that can cover your fixtures and fittings too. As well as a host of other benefits, membership allows you to book at a variety of sites including approximately 100 locations only available to members.
Top 10 tips to getting cheap motorhome and camper van insurance
Everyone wants a good insurance policy, but no one wants to pay through the nose for it. Here are our top 10 tips for getting the lowest possible premium for your camper or motorhome.
Get your facts straight
A lot of information goes into generating an insurance quote, so the more accurate that information is, the more accurate your quote will be - and you will avoid the expensive mistake of your insurance being invalidated because of incorrect information.
Consider your mileage
Mileage can play a big part in the size of your premium which makes the figure you provide to the insurance company a crucial factor. Overestimate and you'll be paying over the odds, but underestimate and you could have issues if you have to make a claim. Look at previous years, work out your travel plans and leave yourself a little wiggle room.
3
Decide what level of cover you need
Decide what cover you need
It's easy to assume that third-party cover is cheapest, particularly for a vehicle you don't use very often, but that may not be the case. If you're considering third party cover get a quote for fully comprehensive too before you sign up - it may save you money in the long run.
Think about security
Camper vans and motorhomes not only spend a lot of time parked up at home, the rest of the time they can be in far-flung destinations rather than tucked safely away in a car park, so security is important. Look for insurer-approved devices, some of which can be purchase for just a few pounds.
5
Change your job (sort of)
Change your job (sort of)
You can't change your job just to suit your camper van insurer, but you can try a different description of your job to get a better deal. Of course it is essential you tell the truth, but heating engineer might get you a better price than a plumber, and it's perfectly possible your job could be described by either one.
6
Combine your insurance cover
Combine your insurance cover
If you have another vehicle in your household it may be cheapest to get a combined policy for both vehicles. Contact your current insurer and get a quote, but also compare quotes from other providers for a multi-vehicle policy.
Pay up front
Paying your insurance monthly takes the sting out of it, but you do pay a price for that convenience. If you can afford it, paying for the whole year means you pay no interest and your cover is sorted for the whole year.
Use comparison sites
The quickest and easiest way to get a lot of quotes in a few minutes, price comparison sites are a useful tool to get a basic understand of camper van insurance cover levels and prices. It's always worthwhile to pick up the phone and call the insurance providers with the cheapest cover to negotiate extra cover for expensive aftermarket extras. You can also challenge them to reduce the policy excess. 
9
Speak to an camper van insurance broker
Speak to an camper van insurance broker
A specialist broker will be able to get quotes from specialist insurers who deal with motorhomes on a regular basis, which could result in a better deal than you could obtain yourself. Always speak to a broker to see if they can match or better the cover level and price provided by the price comparison sites. 

Check for cashback
It's not a guaranteed saving, but it is worth checking cashback sites to see if there are any vehicle insurance deals, as it could mean you get a better package for less money once the cashback is paid to you.
Do I need insurance if my camper van is off the road?
The most important point to make here is that there is a significant difference between a vehicle that is being kept off the road, and one that is also SORN (Statutory Off Road Notification). If your camper van or motorhome is being kept off the road because you are repairing it or it's simply tucked away for the winter, it still has to be insured.
This is because of Continuous Insurance Enforcement (CIE) that was introduced in 2011 to tackle the problem of uninsured vehicles, and the basic premise of the law is that it is an offence to be a registered keeper of a vehicle that is uninsured. So even if you have your campervan or motorhome completely off the road for a whole year, complete with an MoT or otherwise, it must be insured.
It goes without saying that if your camper van or motorhome requires insurance by law then you should keep it insured, but you should consider whether to keep your insurance policy in place if it is not legally necessary.
If the vehicle is off road or kept in a garage or workshop then the chances of it being involved in an accident are somewhat slimmer than normal, but the likelihood of theft or accidental damage are still present. Workshop accidents do happen, and even if your vehicle isn't being worked on, it could still be damaged by people, falling objects or fire. Thieves also like vehicles that stay in one place for a long period of time, so even a well-secured garage may become a target.
Do I need insurance if my camper van is on a SORN?
The one exception to the CIE legislation is if your vehicle is declared as a SORN. As well as not having to insure the vehicle, you don't have to pay Vehicle Excise Duty (commonly called road tax) or have a valid MoT, which can mean a financial saving. If your vehicle is off the road for repairs this makes a lot of sense, but if it is just being stored until you need it again you may wish to keep everything in place so it is ready to go.
Can I get SORN camper van insurance?
You won't find specific insurance policies for vehicles that are SORN unless you have a motor trade policy, but at the same time it is not necessary to have the same level of cover as you would for a vehicle that is being used on the road. Start with your current insurer and talk to them about your plans for the vehicle and that it will be kept off the road for an extended period of time under SORN regulations.
If you are buying a camper van or motorhome and don't intend to put it on the road immediately, compare quotes for fully comprehensive as well as third-party insurance cover, as this may result in a saving over the course of a year. It is important to let the insurer know that your camper van is SORN, as part of that status means it is not required to have a valid MOT certificate.
Don't forget to consider the security of the vehicle and the premises it is being kept in, even if it is a non-runner. Keep documents separate from the vehicle, disconnect the battery (unless this will affect alarms or immobiliser systems) and consider removing the wheels and placing the vehicle on axle stands - a small but simple step that will make it much harder to steal!
Insuring your camper van for European travel
Exploring beyond the UK in your motorhome or camper van is possibly the best reason for owning one. But if you want the dream trip to be a success, getting the right insurance cover is crucial
In some circumstances, you may not actually need to do anything before you travel abroad as your current policy covers you, but the reality is that it will vary between policies and insurers. So don't take any chances - look at your paperwork and contact your insurer to see where you stand.
What insurance do I need to drive in Europe?
As with the UK, the minimum level of cover required to drive in Europe is third-party. The vast majority of motorhome and camper van insurance policies will provide third-party cover when driving in Europe too; you may need to contact them before you travel and the number of days you are covered for outside the UK may be limited too, but it is cover nonetheless.
However, just as with the UK, third party cover means your vehicle is not covered against theft or fire, and any damage that does occur will have to be paid for by you. So even if you only have third party cover in the UK, it is worth considering getting a quote for comprehensive cover during your travels.
What is a green card?
A green card is a legally-recognised document that acts of proof of insurance when travelling in Europe, so it is worth making sure you have yours. Your insurer should provide you with one at no cost, so make sure to ask for it when you contact them if it isn't sent to you automatically. Some countries in Europe but outside of the EU do not require a green card, but it is worth having with you just in case.
What else do I need?
With your insurance cover in place, it is important to check the particulars of the country or countries you are travelling to and through for any specific regulations regarding what you must carry in the car. As a starting point you should have your driving licence, insurance documents including green card, breakdown cover documents and travel insurance documents. Your vehicle should also carry a first aid kit, warning triangle, two high-vis vests, a torch, a tool kit and a fire extinguisher - all sensible items to keep in your campervan wherever you are.
What about international driving permits?
The UK exiting the EU has complicated matters, but until this happens you can drive in EU countries with just your current UK driving licence. European countries outside the EU may require an international driving permit - you can check the specific requirements on the government's website here.
Ask HJ
If I buy a small van that runs on LPG - will I be able to drive it around Europe?
I am interested in buying a small camper (Transit size). I am concerned about new diesel regulations but I want to be able to tour Europe. What base model would you advise? Can you get small vans run on LPG?
Touring Europe in a camper van powered by LPG will be difficult given the fact that many ferry companies (and Euro Tunnel) refuse to accept them. Some tunnels in the EU also ban LPG vehicles - even if the gas tank is empty. You do not say how much you plan to spend on your next purchase, but Euro6 diesel is the best base model for a camper van, with the Ford Transit Custom and Volkswagen T6 Transporter being our recommendations. For more camper van buying advice, see: https://vans.honestjohn.co.uk/mpvs-and-camper-vans/how-to-buy-a-used-camper-van/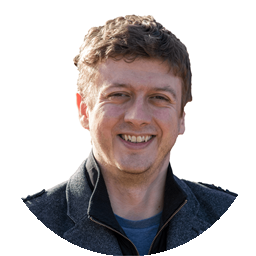 More Questions
Ask HJ
What's a cheaper alternative to a Volkswagen California?
I've been looking at Volkswagen camper vans, but can't justify the cost. Are there any decent alternatives? I don't need the sink etc, just a pop up top and bed. Petrol might not be a bad idea given the current concern about increased taxes/ restrictions on diesel?
If you plan to use the camper van for long distance travels then diesel will still be your best bet. Petrol campers are relatively rare (and thirsty on fuel), while LPG vans are subject to a wide range of restrictions when it comes to travelling abroad - Euro Tunnel refuses to carry any LPG campers. If the Volkswagen California is proving too expensive, something like a Wellhouse conversion of the Hyundai i800 or Ford Transit Custom might be more affordable. There are lots on the used market, or you can buy them new from Wellhouse direct. For all of our camper van buying advice, see: https://vans.honestjohn.co.uk/mpvs-and-camper-vans/how-to-buy-a-used-camper-van/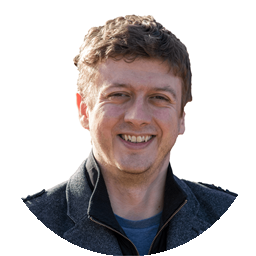 More Questions
** Sometimes we show a link with a * next to it. It means that it is an affiliate link and as a result helps Honest John Vans stay free to use. It's tracked to us and if you go through it, it can sometimes result in a payment or benefit to the site.
Save 12% on GAP Insurance
Use HJ21 to save on an ALA policy
See offer