Buying and selling vans at auction
An auction is often the best place to buy a cheap used van or sell your existing van for cash. But h

ow do van auctions work? And how can you get the best price? 

Read our essential tips and advice.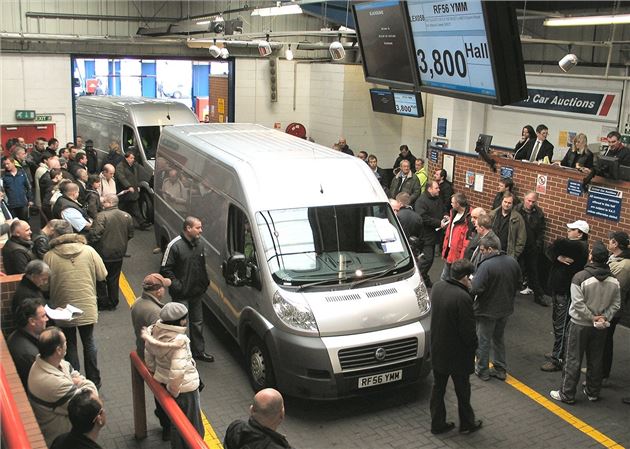 1. How do van auctions work?
The essentials of a van auction are basically the same as any other kind of auction. Items for sale (or lots, as they're called at auction) are listed in advance, then during the auction itself each individual lot is sold via a time limited bidding process. Bids can come from those in the room, and sometimes by telephone or online. The person who puts in the highest bid gets to drive away with the van, once they have settled the amount outstanding or a percentage, depending on the rules of the auction house.
Buying
If you want to buy a van at auction - and there are plenty of good reasons for doing so - it is important to identify what kind of van you want and what your budget is before going any further. Once you have this information set in stone, you can start searching online for a local commercial vehicle auction.
Because the trade in commercial vehicles is usually strong, it should be quite easy to find a van auction happening relatively near to you. Most auction houses will have a list of upcoming auctions and catalogues for each one, listing the items to be sold ahead of the auction day itself. These catalogues can change frequently as vehicles are added or removed, so double check before heading out to buy.
Auction houses will also have their own rules about those wishing to buy, with many of them requiring you to register and place a deposit before being allowed to bid, which will be returned should you choose not to buy. Security is also a high priority, so you will usually be required to provide identification when placing your deposit.
On the day of the auction you should arrive in plenty of time as most auction houses will allow you to view the lots ahead of bidding. This will give you the chance to take a closer look at the vehicle(s) you are interested in and the information sheet with all the details.
When it comes to bidding, make your bids clear to the auctioneer with a raised hand; don't believe what you might have seen on TV and think that a nod or wink will have the desired effect. Also do not be tempted to go above your limit - it is easy to get caught up in the heat of the moment and break your budget.
If you managed to get the final bid you will be required to pay either a percentage of the balance to secure the sale or the whole balance to get the keys and documents. The rules vary depending on the auction house, but you then have a period between one and three days to ensure the vehicle is as described - if there are any problems you should contact the auction house immediately to resolve them.
Selling
The selling process has many similarities to the buying process, chiefly that you need to find an auction house that is convenient for you and make contact. Usually you will be required to register with the auction house for selling, and then you need to arrange to get the vehicle to the site. You can do this yourself, or some auction houses will collect the vehicle for a fee.
You will also need to complete the required paperwork giving the essential details of the vehicle, including previous MoTs, service history and proof of ID, including bank account details for the money to be paid into.
If your vehicle is below a certain age or over a certain value you will be able to set a reserve price. It is important to set this at a reasonable value - the Honest John Valuation Tool can help you with this - set it too high and the vehicle may not sell, which will be a waste of your time.
When it comes to the auction day itself, it is not usually essential for you to be present; most auction houses will take care of the sale entirely, notify you of the sale and send you the money directly, although you may want to be present.
2. Are all van auctions the same?
Spend a little time searching for van auctions and you will quickly find there are plenty of options. Dedicated commercial vehicle sales, mixed sales with a wide range of vehicle types and a mix of large chains and smaller auction houses. In addition, there are some subtle differences in the way that auctions operate. Some will allow bids from the room only, while others will also allow telephone and internet bidders to participate, and there are auctions that are purely online only.
Pick an auction firm that works best for you
Whether you are buying or selling, it is easy to plump for convenience above everything else. If you happen to live in certain parts of the country you may have limited options nearby, and choosing the one closest to you makes sense. However, there are some other important factors to consider.
If you are looking to buy a vehicle at auction, the bigger the auction house, the bigger the likely selection of vehicles to choose from, which may make it easier to get hold of the exact vehicle you want. In addition, larger auction houses tend to have better facilities; catalogues that are updated more regularly, faster purchase processing, more robust policies and customer service. On the other hand, a smaller auction may still have the vehicle you want and fewer people competing to buy, so you may get your chosen vehicle at a better price as a result. You may also pay a smaller buyer's fee at a smaller auction house.
If you are looking to sell your vehicle, there are similar advantages in choosing a bigger auction house. Bigger sales mean your vehicle will be seen by more buyers, and the greater competition may mean a higher selling price. The flip side is that your fees may be higher as a result, but the better sale price may be sufficient to offset this. In addition, bigger auction houses generally offer a higher level of seller protection and there is a reduced chance of anything going wrong. Should there be an issue, the larger auction groups tend to have dedicated staff who are there to resolve complaints.
There is no single best choice of auction house to suit all buyers and sellers; it is a matter of doing some homework and deciding what works best for you. You need to factor in the costs of getting to and from your auction house (whether buying or selling), what the associated fees are and what the likely selling price of your chosen vehicle is. For many people the reassurance of a using a well-known chain is worth the potential extra cost, while for others the bottom line is the deciding factor and a little research will determine what is the best value for you.
3. How to buy a van at auction
Before you get carried away with buying a flat cap and perfecting your discreet nods to the auctioneer, you should approach the process like you would buying a van from anywhere else; decide on what van you want and what your budget is.
More than any other buying process, an auction can crank up the tension and lead you into making rash decisions - in particular, buying a van that isn't quite right, or paying more than your budget, so it is vital that you decide the key criteria in advance and stick to it. If it's your first time you might want to consider visiting one or two sales in advance. This will give you a feel for the process and you can also speak with the auctioneer after the sale, if you want to ask some general questions. 
With the key details in place, it is time to do your homework. Look online for van and commercial vehicle auctions, as well as general sales that include vans. A search will bring up the bigger chains such as Manheim and BCA, but also look at the smaller independent auction houses as they can turn up bargains too.
Ideally you should give yourself plenty of time if you are buying at auction; the right vehicle for you will come up if you are patient, but if you are in a rush you may end up choosing something that is not quite right for your needs. Most will allow you to view catalogues for upcoming sales, so you can see if the right vehicle is likely to come up.
Once you have a found a suitable auction house you need to register as a buyer. The process will vary slightly depending on the rules, but generally you are required to provide ID and a buyer's deposit in order to bid, which is either deducted from the sale price or returned to you should you decide not to buy.
Van auction buying checklist
It's important to understand that you don't get the same protection at auction as you do when buying from a dealer. You are protected in terms of title to the vehicle (i.e. it's not stolen or on finance), but there is no mechanical assurance or warranty. You can't test drive it prior to purchase or simply take it back if you discover a mechanical fault after the sale. 
That said, there are lots of vans and pick-ups sold within their manufacturer's warranty. Some might also include a limited dealer warranty, with the seller happy to provide mechanical assurances for three months after the sale. Be warned, these vans are highly sought after and are usually among the first to be snapped up by traders. 
It's vital that you set a strict limit on what you can afford. It's all too easy to get caught up in the excitement of the sale and overspend in the heat of the auction. Setting an absolute maximum budget will ensure that you don't let emotion make a bad decision for you.
Know what you want to buy before you go anywhere near the auction. Sit down and work out what type of van you need and what sort of condition you expect it to be in. Take time to look at the results of previous auctions, from multiple auction houses, to get an understanding of what you will be expected to pay.
VAT is usually payable on vans, plus the buyer's premium and an administration fee to the auction house. The buyer's premium depends on the sale price and can be significant.
You can reclaim the VAT if your business is VAT registered. However, if the van is also used privately, the business can only reclaim the amount of VAT that's proportional to business use.
4
Do a couple of practice runs
If possible, and if you're new to auctions, a couple of practice runs won't harm. Try to attend a couple of sales before you buy to help familiarise yourself with the process.
Remember, the auctioneer is there to help you, as well as perform the sale. Take some time to ask the auctioneer some questions (before or after the sale) to get a full understanding of how the process works. A van sells in 30 seconds on average and you will need to be up to speed when it comes to buying.
Before the sale, try to avoid wandering around aimlessly checking out vans you like the look of. Instead, look up the listings online before the day of the sale. Most auction firms will have a decent website, with pictures and descriptions of what's being sold. 
Take the opportunity to draw up a list of three or four vehicles that you like the look of. Remember, stick to your budget and don't forget to include any auction fees or commission that may be payable on top of the hammer price. 
There are some common phrases you should know before diving in. They include: sold with a warranted mileage, specified faults, no major mechanical faults, sold as seen and buyers fee.
Although some of these may seem self-explanatory, they're specific to auctions and often legally binding. You should know what they mean – not least so you know what to do if one of them proves untrue.
7
Give yourself time to inspect the stock
Arrive in plenty of time before the sale, so you can have a good look at any vans or pick-ups that interest you. If possible, select a couple of back-ups if you are unlucky in bidding for your first choice. 
If you're too particular or fixated on a certain van you may be tempted to overlook some obvious faults. The turnaround for vans is high. BCA, for example, handles over 500 vans on any sale day – so there'll always be something else suitable, either in this sale or another.  
A van sold 'direct' is straight from the fleet user. Look for evidence of service history, MoT and V5. Try to avoid vans that have no documents or a chequered past, no matter how cheap they look – that is where the risks can increase.
If the van's MoT history is not supplied, check its general performance with the MoT Files. This will give you a good idea common failure items for the make and model.
9
Thoroughly check the van(s) you want
"Sold as seen" is the all-important phrase here – the paintwork, tyres, trim, load area and interior are all sold as seen, so it's important to check them before you bid.
We also recommend that you follow the van as it's being driven into the auction hall. Listen to the engine as it's running, as well as checking for bad signs like blue smoke from the exhaust. 
So you've won; you've bought a van. What next? Rules vary from auction to auction, but generally you'll have a limited amount of time to collect the van (usually 24 hours) and you'll have to pay a fee for any length of time it's left at the auction house thereafter.
You're legally responsible for the van the moment you've won the auction, meaning it's your responsibility to make sure it's roadworthy. It's also down to you to ensure it has insurance and road tax before it leaves the auctioneer's forecourt.
4. Bid like a pro
Ideally you will find an auction house with a sale that has more than one suitable van, but either way you should get to the auction site nice and early on the day of the sale. Firstly, that will give you a chance to have a good look around and hopefully see some other auctions taking place, but more importantly, you can have a closer look at your target vehicles.
Give them a thorough going over, checking for any visible damage, tyre condition and have a good look at the data sheet and ensure it tallies with the information provided in the catalogue. You might also want to keep an eye on the vehicle from a distance to gauge how much interest there is from other bidders.
When it comes to the bidding process, try not to get caught up in the moment. Don't make the first bid; try and gauge the amount of interest from other parties in the auction room and take your time. Keep your maximum bid in mind and if the current price gets close to it, put that maximum in and then keep quiet - if it goes over this price it's not the van for you.
The procedure may vary slightly depending on the auction house you choose, but generally speaking you will be required to a percentage immediately followed by the balance within 24 hours if not sooner, and take the vehicle away within a similar period.
If you plan on driving the vehicle away it is vital that you arrange insurance, and if the vehicle does not have a valid MoT you may not be allowed to drive it away - some auction houses may be able to arrange delivery for you but this will cost extra. Likewise, if you are unable to take the vehicle away, the auction house may charge you a daily storage charge. So always have a plan in place to get the vehicle home. 
5. Buying a tipper, dropside, Luton or refrigerated van
Buying a converted van may take a little more effort than a standard model, simply because of the number of possible variations. Most auction houses will provide details online of the vehicles due to go on sale, but due to the nature of the business these listings can change frequently and may not be released until the day before the sale, so take the time to go through the catalogues regularly.
If you are looking for a converted van it is even more important to pay close attention to the description and photographs to ensure the vehicle has the elements you are looking for. It may be a slim chance that you will find something in the perfect specification; more likely is that you will find a van that is missing some elements or has more additions than you need. However, it may be that a small additionally outlay once you have the van in your possession may be enough to get it exactly how you want it, so be patient and don't immediately dismiss a vehicle that could be just right for your business.
When it comes to bidding on a converted van, the chances are that the number of potential bidders will be less than for a conventional van, unless it happens to be in a highly desirable specification. That means you should be even more cautious with your bids and be as patient as possible to give yourself the best chance of getting a low price.
When the bidding starts wait to see how many other bidders there are in the room taking an interest and work out how much leeway there is between the opening price and your maximum budget; this will give you some idea of your chances of winning. It's also important to remember that you don't need to be involved in a bidding war from the start - it's the last bid that is the most important one.
If you are successful and get your chosen van within your budget, completing the sale should be a straightforward process. The requirements will vary slightly depending on the auction company, but as a general rule you have 24 hours to pay the outstanding balance.
Once you have received the paperwork and keys you can take the vehicle away - as long as you have insurance, a valid MoT and road tax. This is also the time to check the vehicle over and ensure it matches the description accurately and there are no unreported faults; the procedure will vary depending on the rules of the sale house, but generally undeclared faults can be raised with the auction firm.
6. How to sell a van at auction
The starting point for selling your van at auction is deciding where you want it to be sold. There are numerous auction houses dotted around the country, with some of the larger companies such as BCA and Manheim having multiple locations.
It makes sense to choose one that is relatively easy to get to, although that isn't likely to yield the best price; look at recent sales to get an idea of what similar vans to yours have sold for. The size of the auction and its location can affect the number of buyers present and the amounts that vehicles sell for, so it is worth taking some time to decide.
You should also look at the commission that the auction house will take from your sale. A smaller auction house may have a lower commission, but that may be offset by it achieving a lower price at auction. It is worth taking the time to balance these various factors before deciding which auction company to use for the sale.
Before you can sell your van at auction, most auction companies will require you to register. This will entail some form filling, both to prove your identity and to confirm that you are the rightful owner of the vehicle. The auction company should provide specific information, but you can expect to provide proof of address, photographic ID like a passport and the vehicle documentation, in particular the V5C that matches your proof of address. If you are selling a vehicle owned by your company you should bring suitable proof to indicate your position of authority.
With the relevant paperwork completed, it is simply a matter of delivering the vehicle to the auction house and awaiting the sale. Some auction companies offer a delivery service or you could arrange this yourself, but the cheapest option will usually be to deliver it in person. For most auction houses you will have no requirement to be present for the auction either, so you can head home and await the news of the sale.
Part of the paperwork will require you to set a reserve price for your van, assuming it is within a certain age and estimated value. Getting this figure correct requires a little judgement; setting it too low may end in disappointment, but setting it too high may result in no sale at all.
It is important to remember that auction prices are generally the lowest for a given vehicle, and is usually the quickest means of moving it on. If the final sale price is the most important thing you may wish to sell privately instead. Some auction houses will provide you with guide prices, and you can use the Honest John Price Guide to help you reach a suitable figure.
Van auction selling checklist
1
Negotiate a commission rate
The commission paid out to the auction house is usually negotiable, so don't be afraid to ask for a discount. However, be mindful of the hassle that selling at auction removes compared to a private sale – no phone calls, visits or test drives to worry about.
The money is usually transferred to you straight from the auction house within a week of the sale. All that in mind, the commission should prove a worthwhile fee.  
2
Choose your auction house wisely
A big and well established auction house may charge a little more for its services - but it will know what it is doing, will be financially stable and will have a large captive audience, giving you the best chance of making a good sale.
Ensure your van is entered into a specific commercial vehicle auction. It will give you the best audience and increase the chances of getting the highest price. 
The 2008 Consumer Protection from Unfair Trading regulations, which succeeded the often-cited Trades Descriptions Act of 1968, makes it illegal to knowingly misrepresent your van in order to get a sale or improve its price. If you get caught you'll face a fine, at the very least. 
Similarly, the practice of 'shill bidding' - driving the price up by either bidding yourself or having someone with no intention of buying do it for you - is illegal. If you're caught, your van will be withdrawn, you're likely to be banned from future auctions and could face prosecution if it's found you've sold a van dishonestly that way.  
If your van doesn't sell you're likely to be liable to a fee regardless, for the work put in by the house. Again though, this is negotiable, so find out what the house's terms are and what you'll be expected to pay for a no sale.  
You might also be asked to pay a fee to place a reserve price on the van(s) or pick-up(s) you're selling. So think carefully about the price you set, otherwise you could be out of pocket if your reserve is unrealistic. 
5
Prepare your van properly
Have all business logos, graphics and other paraphernalia specific to you or your company removed professionally before the sale. An older van could benefit from a full professional valet too, although that isn't always necessary - a proper clean, inside and out, is what buyers want.
Having said that, do not over prepare, as trade buyers like to see the van in an honest condition. Does the vehicle have racking or interior accessories? Will they add much to the van's value or will you be better off removing the fixtures and selling independently? Do your research to maximise the price. 
6
Clear any outstanding finance
A van put up for auction should not have any outstanding finance attached to it, and if it's been involved in an accident that's required an insurance claim, that should be declared too.  
The Consumer Protection from Unfair Trading regulations make it illegal to sell a van that still has outstanding finance payments without declaring it, meaning if caught you'll face a heavy fine or worse. You could declare any outstanding finance during the auction, of course, but good luck selling that...
7
Provenance improves trust
Even if it looks a little tired, a van with all documentation, a full service history, an MoT, a V5 and a spare key will be much more appealing to a potential buyer than a sparkling one of murky origins.
So make sure you've got everything in order before you sell. If you haven't, don't be surprised if the sale price is lower than you want - or if your van fails to sell. 
8
Be realistic about the price
No matter how much you love your faithful old van, the buyer has no emotional involvement. Ask the auction house for a reserve valuation for a realistic understanding of how much it is really worth.
If determined to price it yourself, check out the results of previous auctions to get an idea of the sort of prices paid for similar vans. You may love your van, but a sky high reserve price will turn buyers off. 
9
Describe your van wisely
Knowing what buyers want in the current market is key. A retail specification will always attract buyers, so metallic paint, alloy wheels and in-van entertainment systems are always popular and are likely to generate premium values.
Buyers also like to see ply-lining in the load area and a good level of equipment in the cabin for driver comfort. This means air con, navigation and a touchscreen infotainment are increasingly important to getting a good price. 
10
Target potential buyers
It's worth looking into what sort of buyers will be at which auctions generally, and matching your van accordingly. Trade and non-trade buyers often buy at different price points.
Professional buyers will compete strongly for vans and pick-ups that are in ready-to-retail condition, particularly any vehicles with a high specification or unusual configuration. Non-trade buyers will want older, higher mileage vehicles. 
7. Van auction jargon buster
It can be daunting buying a van or pick-up at auction if you're a first timer, especially if you don't understand the lingo. Here are explanations for the most-common things you'll hear at auction. 
No major mechanical faults
If the vehicle is described as such it means the vehicle should not have any major faults in the engine, gearbox, clutch, brakes, steering or transmission. Any claims are limited to being reported within one hour of the auction ending, however. 
Specified faults
The auctioneer reads out particular defects notified by the seller.
Sold as seen
The vehicle is sold with any faults it may have. These may include faults to the engine, suspension, drivetrain and gearbox. Remember, the majority of auction houses will not accept any liability about mechanical or cosmetic condition or roadworthiness after the vehicle is sold.
Sold with a warranted mileage
The mileage has been warranted as correct by the seller. If post-sale the mileage is believed to be incorrect, it is the buyer's responsibility to report this suspicion with evidence to the auction house as soon as possible. The vehicle does not have to have service history present to be sold with warranted mileage as the seller may have carried out other checks to provide assurance.
Buyer's fees
All auction centres charge a fee for purchasing a vehicle, called the buyers fee. Fees are available at the website of the auction house, or if they're not, you can request them.
Compliance
Some sellers will ask the buyer to provide additional information to prove their identity. Therefore, it is wise to provide your driving licence and utility bill when making any purchase at auction.
V5/Log Book
An auction house acts as an agent for the seller, and so is obliged to notify the DVLA of any change of ownership or keeper and to provide new name and address details when it sell a vehicle. It will update the V5C registration document before it hands over the vehicle to you, before forwarding the relevant part of the V5C registration document to the DVLA on your behalf.
8. Top tips from the pros
If you are a newbie when it comes to auctions then a little extra help won't go amiss. Who better to ask for advice than the auctioneers themselves?
We ask the experts for their buying and selling tips.
Because of the number of vehicles available and the many variations in specification, it is important to identify what your needs are and what is available at the auction.
Tim Naylor of BCA says: "Specification is always important, and buyers like to see ply-lining in the load area, side-loading doors and a good level of equipment in the cabin for driver comfort with air con increasingly important."
2
Have a chat with the auctioneer
It is easy to think that everyone at an auction is looking out for themselves, but at most auction houses there will be staff on hand to give you guidance if required. It is worth attending at least a couple of auctions before you intend to buy to get a feel for how things work, and this is a good opportunity to ask the experts.
Matthew Davock, director of commercial vehicles at Manheim says: "Ask questions of the professional on site, about the sale itself and the vehicle you're interested in. Don't be afraid to ask for assistance when buying, use the intelligence and support on offer."
3
Take time to check vehicle over
Although the amount of time you have to check over any potential purchase is more limited at an auction, you should arrive at the sale with plenty of time to take a close look at your target vans and go through the essential information.
BCA's Tim Naylor says: "Check the overall exterior visible condition - paintwork, trim, tyres - and the interior cabin prior to sale. Check the load area, interior lining and doors. All these factors are 'sold as seen', so take every opportunity to examine the van in the line-up prior to entering the auction hall. When the van is driven into the auction hall, follow it in and listen to the engine running."
4
Examine the vehicle's paperwork
The paperwork supplied with a van can tell you a great deal about how well or otherwise it has been cared for. As the vast majority of vans are company vehicles all the paperwork should be present and correct; if you buy a van without history you are not only taking a chance but also hurting any potential resale value.
Matthew Davock of Manheim says: "When is the MoT? How many owners? Look into the paperwork of the vehicle including the service history."
5
Set a budget and stick to it
Just like on eBay, it can be very tempting to go over your budget when bidding in the heat of the moment, so take away the temptation - take a reliable friend with you if need be.
BCA's Tim Naylor says: "Set a limit on what you are prepared to pay. Don't go over it in the heat of the moment and remember you will have Buyer's Fees to pay and VAT is payable on most vans. If you are buying an older van, set aside some funds for a post-sale service and consider that you may need some minor repairs carried out."
6
Consider where the vehicle has come from
There's nothing inherently wrong with buying a van that has come from a small business, but choosing a vehicle that has come from a big fleet customer should provide some reassurance that the vehicle has been cared for.
Manheim's Matthew Davock says: "Buy something that is coming direct and associated with a brand, whether that is a leasing company or a fleet management firm so you have history." 
If you have your perfect van in mind it can be very tempting to hurry through the process and get it done, but a calm and measured approach will be beneficial in the long run.
Tim Naylor of the BCA says: "Arrive in good time and look around, walk the line-up and examine the vehicles on offer. Take time to choose the van that interests you, and if possible, select a couple of 'back-ups' if you are unlucky in bidding for your first choice."
8
Budget for additional fees
When deciding on your budget it is crucial that you take into account any buyers fees and also VAT, all of which must be settled before you can drive away.
Manheim's Matthew Davock says: "Don't forget to include the VAT element into a purchase price - if you're not VAT registered you can't claim that back. Ask questions and check the fees before purchase."
Getting a van that is right for you is important, but if you set your heart on one and it goes outside of your budget then you will be going home empty-handed. 
Tim Naylor says: "Flexibility. Don't get too possessive about a particular vehicle or overlook some obvious faults. BCA's larger auction centres will handle in excess of 500 commercials on any particular sale day, so if you miss your first choice, go and look again or walk away and come back another day."
10
Still worried? Go for an approved vehicle
Larger auction companies offer vehicles that have undergone a mechanical inspection before sale, and although that means a higher price than one without, it provides extra reassurance that could save you a lot of hassle in the long run.
Matthew Davock says: "We (Manheim) sell with a mechanical check - where possible, make sure it is a vehicle with SureCheck (41-point mechanical check with seven-day guarantee) or equivalent for additional protection."
Ask HJ
Where could I buy an ex-supermarket van?
Where could I buy a used Tesco or Asda refrigerated delivery van?
Ex-supermarket fleet vans are usually sold at auction. British Car Auctions (who also sell vans) and Manheim are two of the UK's largest commercial vehicle auction houses, although there are many more smaller independent sales taking place up and down the country every week. It's important to understand that you don't get the same level of protection when you buy a van at auction, but prices are significantly lower and you can get a great bargain with bit of knowledge. For all of our auction buying advice and tips, see: https://vans.honestjohn.co.uk/how-to-buy-and-sell/how-to-buy-a-van-at-auction/ Alternatively, you can check out Honest John Vans for Sale, which also lists some refrigerated vans: https://vans.honestjohn.co.uk/vans-for-sale/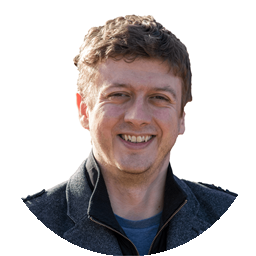 More Questions
Ask HJ
Is it risky to buy a van at auction?
I want to buy a nearly new van, but want to save as much money as possible. A friend has suggested going to an auction. Is this wise or will I risk getting ripped off on a van that's got a dodgy history?
You're right to be prudent when thinking of buying at auction, but there are big savings to be made if you strike the right bid and do your homework. My advice would be to visit a couple of commercial auctions first to get accustomed to how it all works and speak with the auctioneer after the sale to ask them any questions you may have about the process. They will be all too happy to help. If you're worried about buying a lemon, then I'd suggest refining your search to vans that are sold with warranty from the supplying dealer. There's usually quite a few as sellers look to clear their stocks. But do your homework and check the history of the vans you're interested in. And never be tempted to bid above your budget.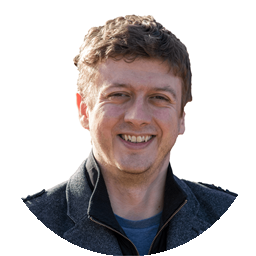 More Questions
Useful Links
Save 12% on GAP Insurance
Use HJ21 to save on an ALA policy
See offer