How to sell your van
We all love our vans, but sooner or later the day will come when you have to sell it. But where do you start? And how can you sell your van quickly and get the best price possible? 
Essential seller's knowledge
Getting the best price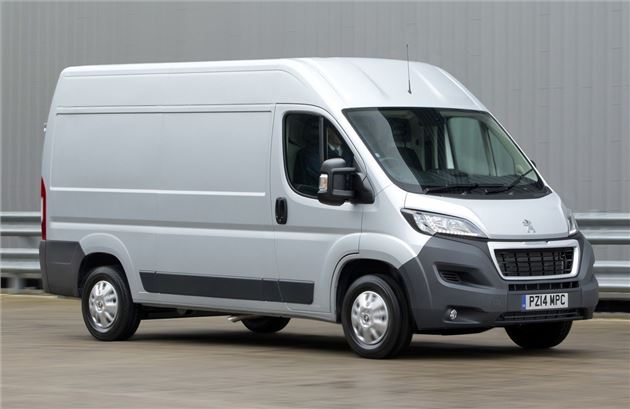 How much is my van worth? 
It's never been easier to sell your van, but understanding the market and getting the best price requires a little homework.  
If you've decided to sell your van then you will probably want to know how much it is worth - this can easily be done and shouldn't cost you a penny.
First and foremost, evaluate the van's condition and make a note of any items that need mechanical or cosmetic attention. You might be reluctant to spend money on a van that you'll soon be selling, but it's important to remember that a bodywork scuff or faulty door handle will dampen your van's appeal and market value.  
Once you have evaluated the condition, check online adverts to see how similar models are priced. You should factor in the mileage, service history and any aftermarket extras that you've fitted. 
You can use specialist free van pricing service, like Price Any Van and Honest Used Van Prices, to get a better understanding of how much you can ask a buyer to pay for your vehicle. Be honest about the condition and price accordingly, otherwise you'll be facing a lengthy wait until you find a buyer who is willing to pay the full asking price. 
Prepare your van for sale
A clean and well-presented van will sell much quicker than one that's dirty or looks neglected. 
To prepare your van for sale, remove all tools, materials and rubbish. Next, give the exterior a good wash with a high quality vehicle shampoo and a microfibre cloth. Avoid sponges (these have a tendency to hold onto lumps of dirt and scratch the bodywork) and always have a separate bucket of clean water so you can rinse the dirt off the cloth as you make your way around the van. 
Make sure you get into all of the door apertures, while take time to inspect the door sliders, sills and wheel arches for signs of damage or rust. Use a clean chamois leather or microfibre cloth to dry off the bodywork and apply a polish to give the bodywork some showroom shine. Give the wheels a good clean too, and touch up any stone chips or marks on the paintwork with a scratch remover.  
Use a broom to clean the van's load area of loose rubbish and apply some water to the floor to prevent the air becoming filled with several years of cement and plaster dust. Next, wash the load floor and check that all of the interior lights work, along with the door handles.
Clear the cab and remove the floor mats. Consider replacing the mats with a new set if they look worn or have holes. Ensure the footwells are clear of rubbish and any loose items (like stones or grit) before vacuuming the interior. Give the dashboard a wipe down with a damp cloth check that the passenger door (and window) operate as they should. 
Consider paying for any small repairs that may have been on your 'to do' list for some time as this will help maintain the price. It is also worth renewing the MoT if it has less than six months remaining. The same goes for basic servicing, as a smooth starting van that starts first time will be a lot more attractive than one that takes a few turns before firing up in a plume of thick black smoke. 
Put all of the van's paperwork in a plastic folder, which should contain the V5C (logbook), vehicle manual, service history and MoT certificate.
If the van has alloy wheels, ensure the locking wheel nut is present and add any receipts for work in chronological order, so a potential buyer can see how well you've looked after the van.
Ask HJ
Why is my van cutting out after I had the head gasket changed?
I had the head gasket on my Peugeot Boxer changed, but on the way home (after about five miles) it decided to lose power and cut out. No lights came on the dashboard, it just went dead. After a couple of minutes it started and I got about 30 yards before it cut out again. Any idea what's wrong with it?
If it was done by a garage, we'd suggest that you get back to them to resolve it. If you did the job yourself, you should check for any coolant leaks, check for a spark at the plugs and make sure fuel is getting to the Injectors.
More Questions
Sell your van for free online
Online classifieds
Advertising is fairly easy these days and also usually free. There's no shortage of online classified sites with Auto Trader, Exchange and Mart being two of the most popular, along with Gumtree and Facebook Marketplace.
Online auction
There are several online auction sites, with eBay being one of the most recognisable. Nearly all will charge a percentage of the selling price, which can add up if your van is relatively new or valuable. Be sure to answer any questions buyers have. You can also add a reserve to protect your van from being sold below market value. 
Social media
Small businesses and private sellers are increasingly using their social media feeds to advertise vehicles. You can also join online groups and trade forums (relevant to your business) to find potential buyers.
Local newspaper
They might not be as popular as they once was, but local newspapers are still a useful (and often free) method for selling a van. Adverts will usually run for two or three editions, which means you will need to renew the advert if the van fails to sell. 
Sign in the van window
If you work on a busy building site then putting a for sale sign in the window may prove to be one of the best methods for selling your van. Be sure to include your contact number, price of the van and information about the MoT and mileage. Make sure you prepare your van for sale before putting the sign in the window, as few will be willing to pay premium money for a scruffy and dirty van.
Motorway* is one of the UK's most popular sites for selling your van online. Simply enter your van's registration number and mileage to sell your van to a verified dealer, often for a better price than part exchange.
Motorway connects your van with the best offer from an exclusive network of 5000+ verified dealers and professional buyers.
By selling directly to a verified dealer, you cut out the middlemen and could get more than through other selling routes.
Motorway is completely free to use if you're selling your van.
Are there any costs with Motorway that I should be aware of? 
Motorway* is 100 per cent free to use and there are never any charges to sell via Motorway's exclusive dealer network. 
Promote your van with a strong advert
A strong van advert can boost your van's appeal and significantly reduce the time it takes to find a buyer. This is your opportunity to promote your van's features and highlight why it's better than everything else on the market.  
Start by taking lots of photos against a clear background on a bright day so your van is clearly visible. Ensure you have a good shot of the front three-quarters of the van, along with pictures of the front, side, rear and cab. Take some shots of the load area, with the rear doors and side door(s) open. Be sure to include shots of any optional extras that your van may have, such as navigation, roof bars or load racking. 
Does your van meet the latest urban clean air rules? This could be a strong selling point for city-based builders and delivery firms and add valuable £££s to your vehicle. You can check your van's emission status here.
It's a legal requirement to include the exact make and model, year of manufacture, body type, colour, type of gearbox, engine size and fuel type. Some online classifieds websites will do this automatically using the DVLA's database when you type in the registration number.
Keep the wording of the advert honest, to the point and simple. Avoid technical phrases or terms that buyers will not understand. And always list additional equipment that you van has, like roof bars, racking, tow bar and/or additional security. If you know your van's payload, include it, along with the braked towing limit. These will be listed in the vehicle manual and/or on a plate on the van. 
Be sure to mention the van's dealer service history (if it has one) and disclose how long is left on the MoT. Always disclose any damage in the advert so you give the buyer a clear idea of exactly what they're getting. 
If the van has had a full service, new tyres or recent work (air condition regassing, for example) then mention it in the advert, along with any other recent mechanical work. 
Decide how you want to be contacted and which times suit you best. It's usually best to provide home and mobile phone numbers, as well as an email address. Many classified websites will offer a screening process so your real numbers do not appear in the advert but buyers can still contact you through safe numbers.
Buying a new van? Part-exchange...
A part exchange can be a quick and easy option, if you're planning to buy a new van from a dealership. But it's vital that you understand the overall cost. 
For example, a dealer selling a new Ford at £25,000 may offer £5000 for the part-exchange and no discount on the new van, which means the overall cost is £20,000. However, another dealer with a similar van may offer a £2000 discount and a £4000 part-exchange. This means the overall cost is cheaper at £19,000, despite the fact that the trade-in value is less.
Some dealers will only trade-in a vehicle if they think it's possible to sell it on for a profit. In this instance, the part-exchange price may be significantly lower than its market value and you may be better off selling the vehicle privately. 
Online van buying services
Online van buying services have increased in popularity in recent years, by offering a simple sale with the promise of a fast transfer of funds. There are lots of companies vying for your van too, with webuyanyvan and wewantanyvan being two of the most familiar online brands.
Online buying services are useful for owners who want a quick sale, but they tend have a reputation for offering the lowest possible price. This means you'll probably get a price that's much lower compared to selling the van privately. 
The process is relatively simply though, with the buyer's website asking you to type in the registration number of the van and some details of its condition. The vehicle is then taken to one of the buyer's centres where the transaction is completed. If any additional wear and tear is found or the condition is disputed by the buyer then expect the price to be significantly lower than the one promised at the start.
To get a better idea of the service that online companies offer, you can use a site like motorway.co.uk. This will, for example, show which firms will collect your van for your home or businesses address.
Not all online buying services are listed by motorway.co.uk (it doesn't cover all vans, either) but it's a useful starting point for those who are thinking of cashing in on their van quickly and cheaply. 
Selling a van on eBay
You may have heard of it but never used it, or perhaps you bought an old football programme for £1.50 - either way, such is the size and scope of eBay that it is a great place to sell commercial vehicles. At the time of writing, eBay UK has over 30,000 listings for commercial vans and pick-ups so you're never short of choice.
If you're selling on eBay you will need an eBay account. It only takes a few minutes to set one up; all you need is your name and email address and you can get browsing. 
The most important thing is to decide how you want to sell the vehicle. Sticking with a conventional classified ad is the safest option, but you may wish to put it to auction instead. This can include a 'Buy It Now' option and a reserve, so you can protect yourself from the vehicle selling at too low a price.
As an eBay seller, you have to be prepared to answer questions from eBay buyers too. Just as with a conventional classified ad, you may get calls or messages from telemarketers, timewasters and people looking to try and scam you out of your vehicle. If you're unsure about any of them, simply ignore them, and don't accept any payment method you are not happy with.
>>> Read more about buying and selling a van on eBay
Ask HJ
Can I get out of a leasing contract early?
I am currently in a three-year personal van leasing and my circumstances have changed so I need to get out of this. I am 18 months into it - is it possible to get out?
This will very much be at the discretion of the leasing company and the terms and conditions for early termination should be set out in the documentation you received when you took out the fixed-term agreement. In my experience, almost all firms demand some form of fee or penalty payment to end a van lease early - this can be as much as 50 per cent of the outstanding balance. First things first, contact the leasing firm and ask about any potential fees associated with a query about early termination – it isn't unknown for a leasing company to demand money to simply look into this for you. Explain your situation and be honest about the reasons you want to end the lease early. They might take your situation into consideration and allow you to leave the contract for a nominal fee. Alternatively, they might offer to extend the lease and lower the monthly payments to allow you to keep the van and reduce your monthly outgoings. Or they may allow you to swap to a different van, to match your change in circumstances. Sadly, they will not allow you to walk away without paying some form of penalty.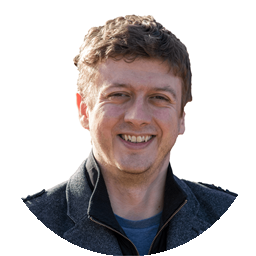 More Questions
Meeting potential buyers
Dealing with potential buyers is perhaps the most important part of the van selling process, but it's important to remain calm and provide measured responses to ensure you stay safe and get the best price.
When booking viewings, ask all potential buyers for their names and contact numbers so you can contact them if the van sells before they arrive. Never agree to meet anywhere other than your home/business address (which should also match the address on the vehicle's logbook).
Let the buyer look over the van for as long as they want, but keep possession of the keys and never leave a potential buyer alone with the van.  
Do not be surprised if the buyer asks to see two forms of identification, as they will most likely want to see proof that the address (and your details) match the van's logbook. Always take a note of the buyer's vehicle details, including the registration number. It's also a good idea to have a friend or family member present for support, even if they don't know anything about vans.
The test drive
As the vehicle owner, it is your legal responsibility to check that the buyer is insured to drive your van. Before the test drive, ask to see the buyer's driving licence and insurance certificate. Sometimes your own insurance policy will allow another driver to use your vehicle with your permission, but check with the policy provider if you are not sure. 
Prepare a short test drive route that gives the buyer a good idea of the van's handling characteristics at urban and (if possible) dual carriageway speeds. Perform the driver swap at a public place (that preferably has CCTV) like a fuel forecourt or supermarket car park. Always keep hold of the keys until you are in the passenger seat with the belt on.
Haggling
Almost all used van buyers will attempt some form of negotiation on the price. Do not be offended by someone who tries to haggle, but never lose sight of the fact that the van is yours and you are under no obligation to sell for anything below your asking price.
A potential buyer will usually offer a price and expect the seller to provide a counteroffer. If you are uncomfortable with negotiation process then politely tell the buyer that you are unable to change the asking price or want time to consider your options. 
If you are happy to make movements on the price, start by making small cuts until you and the buyer arrive at a figure you're both happy with.
Write the agreed price on the receipt and insist that you both sign it. It's normal to take a non-refundable deposit of around £100 at this point if the buyer is not paying in full there and then.
If the buyer tries to re-negotiate the price afterwards or when they come to collect the van, say no and stick to the original deal.
Getting paid
BACS or CHAPS transfer
This is the safest way to transfer money between the buyer's and seller's bank accounts. It can be completed online quickly and the transfer is instant, so it saves carrying a wad of cash and once the money has been transferred it cannot be reclaimed by the buyer. As with all such dealings, only give the buyer your bank account and sort code numbers as they are that's needed to make this type of transfer. When the money appears in your account, it's safe to hand over the keys and documents.
Cash
Cash is the easiest payment method and an honest buyer will have no problem with meeting you at a local bank to pay the money into your account. The bank will count the cash and check the notes to ensure they are genuine. Do not hand over the keys and documents until the money is in your account.
Cheque
If a buyer opts to pay by cheque then warn them that they must be prepared to wait until it has cleared in your bank account. Do not hand over the keys and documents until the funds have cleared. 
Banker's draft
The Banker's draft is similar to a personal cheque because it can be made out to a specific amount and is easy to carry. The difference is a bank will only issue the draft when the buyer has paid the money, so the bank holds the money until you pay in the draft to your account. A Banker's draft will appear in your account in four days but the funds can take up to six days before they clear. Only give the buyer the keys and documents when you know the funds have cleared in your account. Beware of fake Banker's drafts. If you're not sure, take it to the bank and ask them to verify it.
PayPal
PayPal is a simple and quick way to pay for items bought online, particularly through eBay. Some buyers might offer to pay some or all of the agreed price for a used van via PayPal. The drawback is that vans are not covered by PayPal's own buyer or seller protection scheme, so you have no safety net if there's a problem with payment. Also, some buyers might lodge a complaint against you that results in a 'chargeback' where they try to recoup some of the agreed price from you by claiming the van was not as described. You can dispute this but it takes time and energy, so it's best to choose another payment method.
Escrow
Escrow acts as a third party in a payment. It holds the money from the buyer and releases it to the seller when all the terms of the agreement have been met. It's unusual to use this when buying a van as it's more commonly used for large sums of money or if the buyer is based overseas. Also, you only get paid when the van has been delivered to the buyer, so the seller takes a greater risk. Check any Escrow company is registered with the Financial Conduct Authority.
Dealing with road tax (VED)
It's no longer possible to sell a van with road tax (also called Vehicle Excise Duty), which means you have to cancel the tax and get a refund for the full calendar months remaining. You can do this online or over the phone by calling the DVLA on 0300 123 4321.
To complete the process, you'll need the 11 digit reference number from the logbook (V5C). Once this has been done, pass the green new keeper slip from the logbook to the new buyer and destroy the rest of the document. The new owner will be able to tax the vehicle with the supplied slip.
The DVLA will send a refund cheque for any full months left on the van's tax or cancel the Direct Debit if you pay monthly. Be sure to call your insurer to transfer the insurance to your new van or to cancel it altogether. The new owner will then need to tax the vehicle in their own name online, over the phone or at a Post Office branch that deals with road tax. 
Latest Scams Targeting Used Van Sellers
The 'I have a buyer waiting for you' trick
Also called 'vehicle matching' scams, a legitimate seller who's placed an advert for their van will be contacted by someone claiming to have a buyer waiting for them – who they'll 'match' for a finder's fee, typically £100. They'll reassure you that you'll be refunded if the sale doesn't happen, making it ostensibly win-win...until the cold caller disappears with your £100.
Why do people fall for it?
If you need a quick sale then the cold caller scam might, at first, sound very enticing. The scammer will provide all sorts of fictional details about the buyer they have lined up for you and will try to charm you into parting with what seems like a relatively minor sum of money in order to secure the sale.
Aside from the money loss, the scammer is also given access to your bank details, which will be attacked or sold to another criminal.
How can I avoid it?
Never give money or personal details to anyone that's cold called you.
Don't give out your credit card details to anyone either; you may be protected from fraudulent transactions, but that doesn't stop your details being sold and/or used elsewhere.
As yourself why any legitimate buyer would become involved with a vehicle matching company, rather than just looking for a van themselves?
Callers are trained in high-pressure selling techniques – don't be fooled.
If you are called this way, take as many details as you can about the person and company involved, and report them to Action Fraud.
The 'shady buyer' scam
As with all these things, the target is your money and the shady buyer scam can get this in a couple of ways – most commonly by a fake 'overpayment' and occasionally by starting a payment dispute after collecting your van.  
Why do people fall for it?
The buyer will call you and appear to be desperate to buy your van. They will tell you how they've been searching for your make and model of van for weeks and they will happily meet the asking price. They will insist on doing this with an online payment service, because they are working overseas. The scam will usually involve a third party, who will collect the van on their behalf. 
They will transfer the money – often from a stolen credit card or using a bogus online payment account – then email you to claim they have 'accidentally' overpaid before requesting a refund of the difference.
You oblige, but then the buyer withdraws the original payment, leaving you out of pocket for the legitimate money you sent for the 'overpayment'.
A less common but even more sinister ploy is also played out using money transfer services, taking advantage of the buyer protection they provide. A fraudulent buyer will collect your van, having transferred the money, but after driving it away will begin a payment dispute with the transfer service, claiming they didn't get the vehicle and demanding a refund. In rare cases, you lose the money and your van while the buyer is never seen again.  
How can I avoid it?
Leading online payment service PayPal recommends you never transfer money to anyone you don't know after an alleged overpayment. See it's help page for details.
Similarly, the Metropolitan police and Western Union Bank also advise not to engage in large transfers for goods with anyone you don't know.
Don't deal with anyone that claims, for whatever reason, they can't come and see your van – "I'm working abroad" and "I've just moved" are two common excuses.
Ask yourself why anyone would buy anything as expensive as a van unseen?
Cancel any transaction that involves an overpayment – who would be careless enough to do that?  
Van buyer's rights...
There are some laws that you must abide by to make sure you're all legal and above board when selling a used van. 
The first is to describe the van honestly and accurately in any advert or dealings with a buyer. If you're not completely straight, you could be breaking the Misrepresentation Act. This states:
You have the legal right to sell the van
The vehicle matches your description
The vehicle is roadworthy
You must own the van outright to be able to sell it, so it cannot be subject to finance. If there's a loan to be paid off, you must tell the loan company and arrange to settle the debt either before selling or as part of the deal.
If there's a problem with the van after you sell it, the buyer can claim it was misrepresented to them. They could also claim this was 'fraudulent' if they think you knew about the problem but didn't declare it.
Other forms of misrepresentation are 'negligent' where the seller says something inadvertently about the van that results in a financial loss to the buyer or 'innocent' misrepresentation where neither party is at fault.
In all three instances of misrepresentation, the buyer can cancel the deal and ask for their money back.
However, the Consumer Rights Act 2015 does not apply to used vans bought privately, so you won't find yourself having to deal with a buyer who wants to reject their van and get a full refund within 30 days.
The burden is in the buyer to ask as many questions as possible to establish the vehicle is right for them. As the seller, you must answer truthfully, but you don't have to provide any additional information. 
Keep it honest, keep it simple and you'll have no problems. 
Ask HJ
How can a Euro5 diesel van be ULEZ compliant?
I'm considering buying a 2016 Renault Trafic S127 Energy dCi panel van (66 Plate) and have checked online with Transport for London's ULEZ Checker and it seems to be compliant. The problem is that I understand the van has a Euro5 engine (not Euro6) which has worried me in case I discover long-term that it's not compliant at all. Can you shed light on why this particular model is 'ULEZ friendly" even though it has a Euro5 engine?
The ULEZ rules are based on the declared emissions of the vehicle, rather than the age. However, with the ULEZ due to be expanded to the north and south circular in 2021 and drivers being charged £12.50 (on top of the Congestion Charge), you're right to be concerned. Given you're in the market for a 2016 van, I'd strongly recommend choosing a Euro6 model (that was registered after September 2016). It won't cost you a great deal more to purchase but will provide peace of mind and protect you from any future changes in TfL's emission rules. For more information on the ULEZ (and to check if a van has to pay or not) see: https://vans.honestjohn.co.uk/ulez-van-checker-will-you-have-to-pay-the-low-emissions-charge/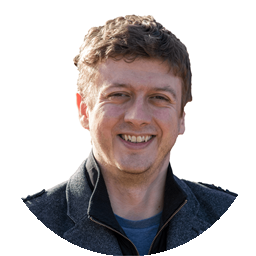 More Questions
Ask HJ
What's the best compact long wheelbase van?
I'm looking to buy a small long wheelbase van that's good on fuel and the lowest on van tax. What do you suggest?
Vans are taxed differently to cars, with drivers paying a flat rate that's governed by the age of their vehicle: https://vans.honestjohn.co.uk/van-tax/budget-2018-how-much-will-it-cost-to-tax-your-van-in-2019/ Assuming you need a panel van, something like the Ford Transit Connect would meet your requirements. Payloads range from 600 - 1000kg while fuel economy for the diesel and petrol sit in the mid-40s. I would also add the Volkswagen Caddy to your list. It's easy to drive, comfortable and will carry up to 900kg.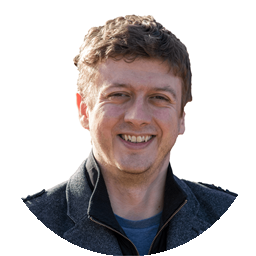 More Questions
Save 12% on GAP Insurance
Use HJ21 to save on an ALA policy
See offer