Mercedes-Benz to launch new Citan van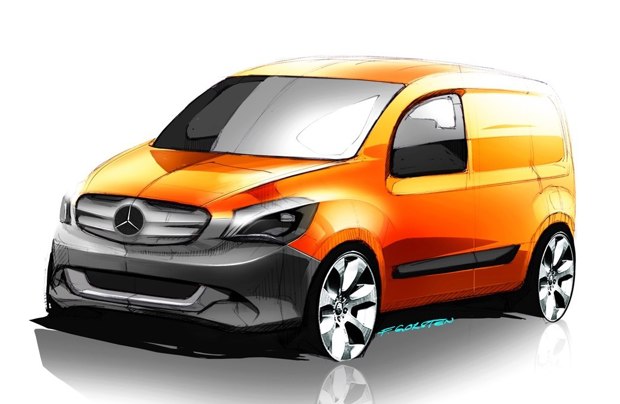 Mercedes-Benz has revealed that it will launch a new small van this autumn, called the Citan. Apparently the name comes from combining the words 'city' and 'titan' with Mercedes-Benz aiming to highlights that the van is designed for the 'rough and tumble of everyday working life'.
The Citan is the first small van from the German firm, up till now the smallest commercial it sold was Vito. The Citan is designed more for urban use so you can expect good manouevrability and a tight turning circle. Mercedes-Benz is promising a high quality interior and the Citan has been developed and tested to the same standards as the excellent Sprinter and Vito. Impressively, ESP stability control comes as standard on all models.
Details of engines have yet to be announced but as you'd expect, they will be efficient units with low CO2 figures and low fuel consumption. There will be both petrol and diesel models including a BlueEfficiency package for even lower running costs. Mercedes-Benz is already developing an electric version.
There will be a wide choice of bodystyles too with the Citan available as a standard panel van as well as a crewbus or Mixto in various lengths and weight categories.