New unlimited mileage warranty for Fiat Doblo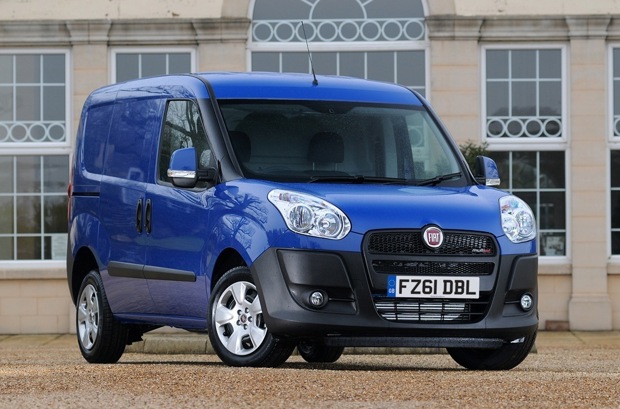 Fiat Professional is improving the warranty on its Doblo Cargo and Doblo Combi ranges to cover unlimited mileage over three years. The offer is available on all new Doblo models registered to business users until 31 March and increases the standard three-year/120,000 mile warranty.
The enhanced warranty adds to the existing three years' AA Assurance cover which includes Roadside Assistance, Home Start, Relay, Relay Plus and European cover.
The popular Doblo is a former International Van of the Year, Fleet Van of the Year and is the What Van? Light Van of the Year for the second consecutive year. It's available with a choice of five low emissions, Euro 4 and Euro 5 engines. These include a 1.4-litre 16v 95bhp petrol unit and four MultiJet 16v diesels – 1.3 (90bhp), 1.6 (105bhp), 1.6 MTA (90bhp) and 2.0 (135bhp). Prices start at £11,695 (basic price) for the Doblo Cargo 1.4 16v Petrol Euro 4, or £12,515 for the Euro 5 version.
All Euro 5 versions get Start&Stop which stops the engine automatically in traffic and restarts it when the driver wants to move off again. Fiat claims it reduces fuel consumption by up to 15 per cent plus it helps reduce CO2 emissions to as low as 126g/km.
The Doblo is available eight different versions – Cargo, Cargo Maxi, Cargo SX, Cargo Maxi SX, Combi, Combi Maxi, Platform Cab and Work Up – offering something for a wide range of van users.