Geneva Motor Show 2013: Mitsubishi unveils Concept GR-HEV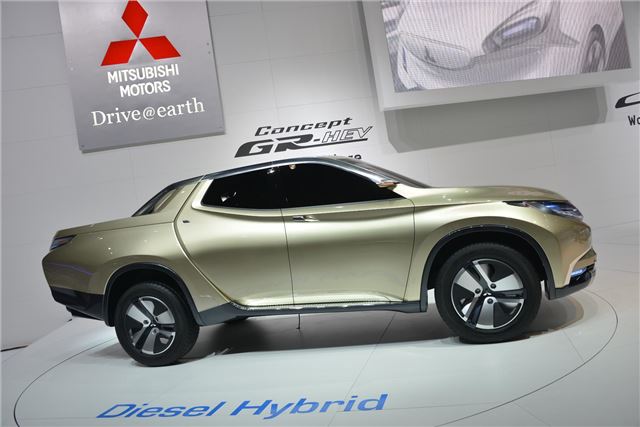 Mitsubishi has unveiled its Concept GR-HEV - a hybrid diesel powered crew-cab one-tonne pick-up, which can run on battery power alone for short periods.
The Concept GR-HEV is Mitsubishi Motors' first Hybrid (HEV). It's also the first time the company has used such technology in a one-tonne pick-up - a market the company is exceptionally strong in. In Europe, its number one market, Mitsubishi has sold more than 615,000 units, out of the 1.42 million units exported since 1992.
The GR-HEV features L200-apeing styling, which may be used in its next crew-cab pick-up. But more interestingly is the technology buried under the surface - it is powered by a 2.5-litre Mitsubishi Clean Diesel married with a front-mounted electric motor, and a battery pack located in the ladder-frame chassis. This alone clearly shows just how well hybrid technology is suited to commercial applications.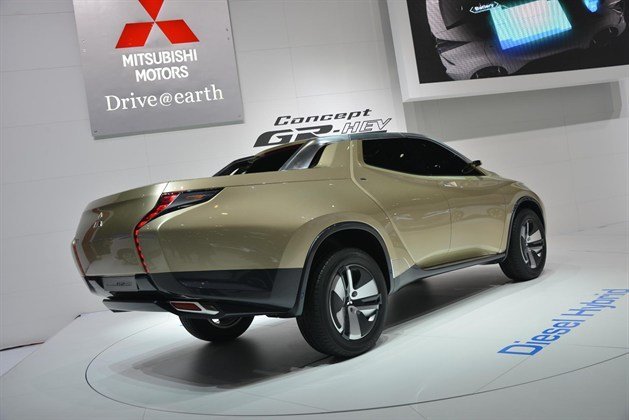 There are many advantages to this system say Mitsubishi. It lowers fuel consumption and CO2 emissions - which are claimed to be less than 149g/km - and gives quieter running and improved acceleration. Mitsubishi also says that the GR-HEV will be able to run in electric mode only for short distances, a real boon in the city.
Finally, the Concept GR-HEV uses Mitsubishi's full-time 4WD technology, featuring Super All Wheel Control (S-AWC) integrated vehicle dynamics control system to deliver high stability traction and driving performance under all road conditions. Expect to see elements of this pick-up concept in the next L200, which is due for replacement, as the current vehicle has been in production since 2006.
Specifications:

| | |
| --- | --- |
| Dimensions (L x W x H) | 5420 x 1930 x 1775 mm |
| Wheelbase | 3000 mm |
| Seating capacity | 5 |
| Powertrain | 2.5-litre Clean Diesel engine |
|   | Single electric motor (w/AC supply function) |
|   | Automatic gearbox |
| Drive | 4WD |
|   | Super-All Wheel Control (S-AWC) |
| Emissions | Below 149 g/km |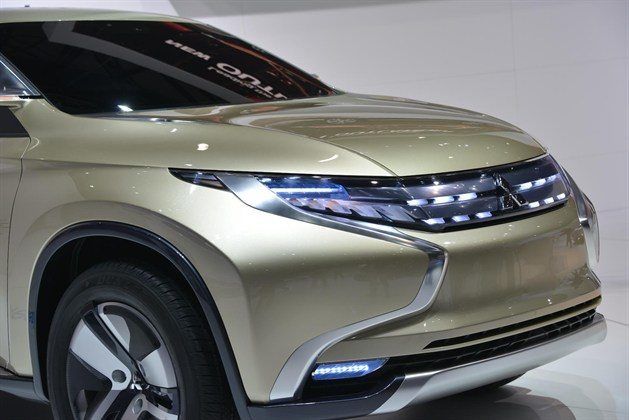 Comments