CV Show 2013: Citroen shows electric Berlingo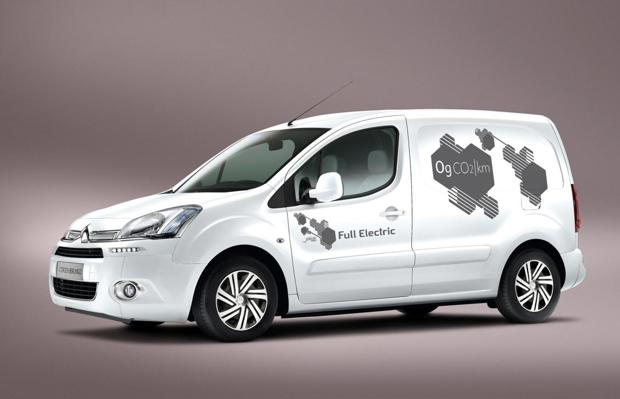 Citroen has announced a new electric version of its Berlingo van, offering zero tailpipe emissions and a maximum range of 106 miles on a full charge. Charging from the mains takes 12 hours, but an 80% fast charge from a specialised charging point takes 35 minutes. Prices will start at £21,300+VAT.
Because it was conceived as an electric van from the outset there is no reduction in load space to house the batteries, which sit below the load floor. The electric motors themselves are beneath the bonnet, so are also out of the way. That means a 3.3m3 load area and a maximum payload of 636kg, similar to a diesel powered Berlingo.
The electric motor provides all of its 200Nm torque from zero rpm, meaning swift acceleration. Peak power is 66PS and top speed is 69mph. There is just one forward and one reverse gear ratio driving the front wheels, so the Berlingo Electric should be smooth and easy to drive.
Standard equipment includes hill start assist, air conditioning, drivers airbag, remote central locking, electric windows, a sliding side door and 'Extenso' modular three seat cabin. There's also an additional read out with eco driving information, showing energy consumption.